Herschel "Guy" Beahm IV, better known as DrDisrespect by fans, recently released his book focusing on his alter-ego, entitled "Violence. Speed. Momentum. No, the book does not include details about his Twitch ban, as the YouTuber steered clear of this touchy subject. Despite DrDisrespect's claims that his book has sold out "almost everywhere" in the first week, the New York Times didn't include it in their bestseller list. This has led to DrDisrespect lashing out against the popular publication.
Header image via DrDisrespect when anticipating a spot on the New York Times bestsellers list.
DrDisrespect calls NYT bestseller list a scam
Following the release of DrDisrespect's book (31st March 2021), the two-time waited in anticipation "Violence. Speed. Momentum." to appear on the first weekly list for the New York Times bestseller top 15 after his book's release.
Unfortunately for DrDisrespect (and maybe the New York Times), the book didn't appear at all. Taking to Twitter, DrDisrespect slammed the highly recognized bestseller list, calling the publication "a f$%cking scam".
DrDisrespect continued by stating: "Champs, we crushed it. The reviews, the excitement, the story. Our total numbers blow out these numbers, we should easily be Top 3 on this list. What a fuckin joke."
It remains to be seen if DrDisrespect's book will ever make the New York Times bestseller list, and he didn't reveal the specific number of copies sold thus far.
Where to buy DrDisrespect's book: Violence. Speed. Momentum.
DrDisrespect has made it very easy for fans to purchase his book, with various editions available. It looks like physical copies of the book are only available in the US and Canada at the moment, but you can also purchase a digital copy and an Audiobook version of Violence. Speed. Momentum. 
Simply head on over to this link to purchase DrDisrespect's book. 
There's even an autographed copy of the book available, for those who want to throw a bit of extra money at the famous content creator.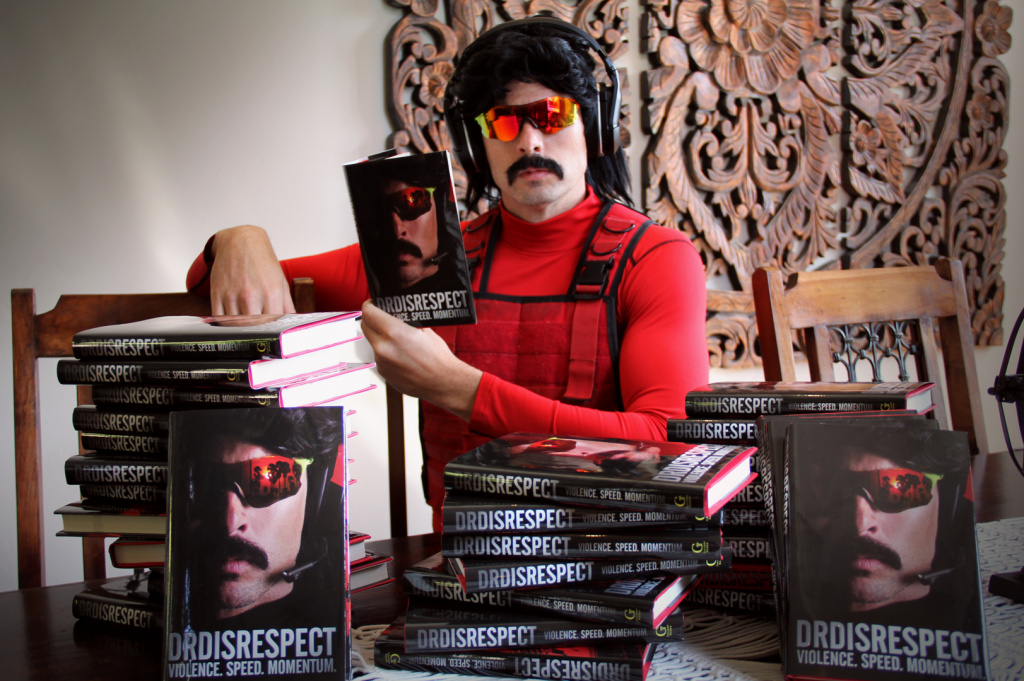 (Picture: DrDisrespect)
A description of DrDisrespect's book reads: "Dr Disrespect is a 6-foot-8 freak of nature with a 37-inch vertical, the two-time, back-to-back 1993-94 Blockbuster Video Game Champion, and in his factual opinion, the most dominant international gaming superstar in the history of the world."
"It was just a matter of time before Western civilization came begging Doc to save literature by writing a memoir that reads like a vicious, muscular lion clawing his way through the rocks, roaring in anger and dominance."
"Here you will find his deepest, most intimate secrets. The untold history of his mysterious, legendary origins and his rise to unparalleled dominance. And most of all, you will find out what, exactly, Doc's a doctor of."
(Picture: DrDisrespect)
At the time of writing, the New York Times has not responded to DrDisrespect and his claims of their bestseller list being a scam. 
DrDisrespect did not reveal the exact number of sales for his book so far but we are sure many "Champion's Club" members threw some money at this piece of literature.