YouTube megastar and philanthropist Jimmy "MrBeast" Donaldson revealed that his recreation of the highly acclaimed Netflix Original Series "Squid Game" will release on his YouTube channel on 24th November, a project that cost him upwards of USD 3.5 million to bring to life.
Accordingly, Mr Beast's Squid Game challenge will be the largest YouTube video yet, featuring 456 contestants rallying for prizes worth USD 1.5 million. The project took nearly 2 months to plan and develop, and there are just a few hours left until the video will go public on YouTube. More recently, MrBeast teased the first look of his Squid Game YouTube video on TikTok.
MrBeast Squid Game recreation - First look
In the TikTok video, MrBeast teased the point-of-view of a pink soldier in his Squid Game challenge. In the video, we could see hundreds of contestants in the now-iconic green and white outfits, with their unique numbers.
We could also see a section presumably sectioned off for the VIP elites, which had comfortable sofas and refreshments.
From what we can tell, MrBeast's Squid Game set has impeccable attention to detail and will arguably be his most successful video yet, and many fans agree.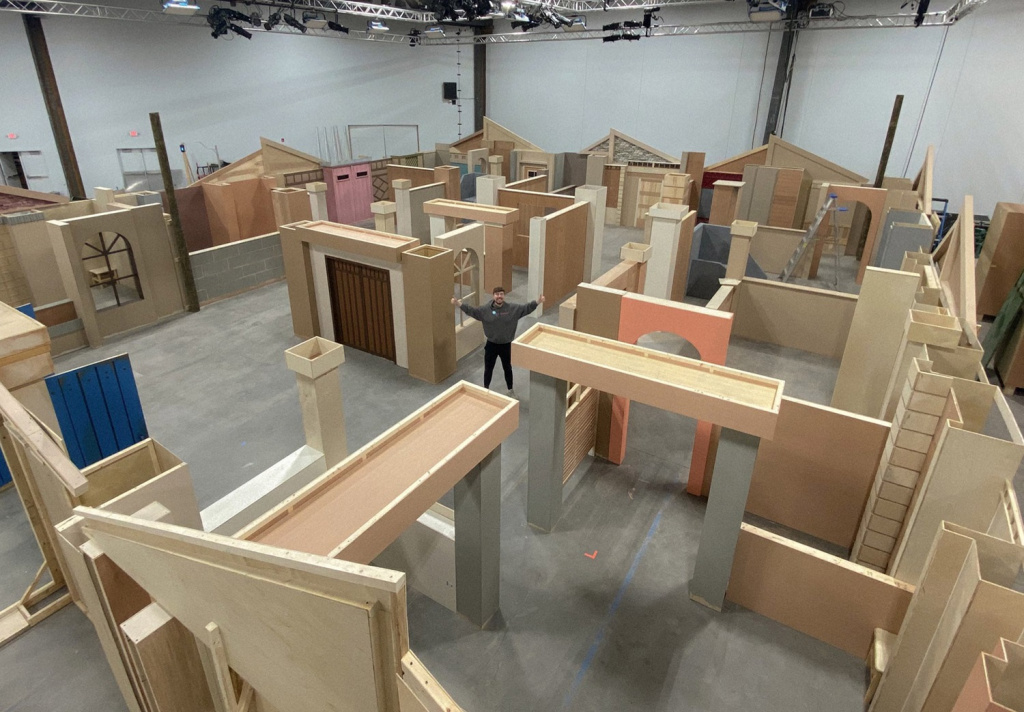 "I've never been so excited for a YouTube video," wrote on TikTok user -- neither can we! But clearly, the pent up excitement is simply too much to handle, so we are relieved that the video will go public sometime today.
Lots of other TikTokers hoped that the video would be at least one hour long, with many others questioning how they would eliminate players or recreate certain games.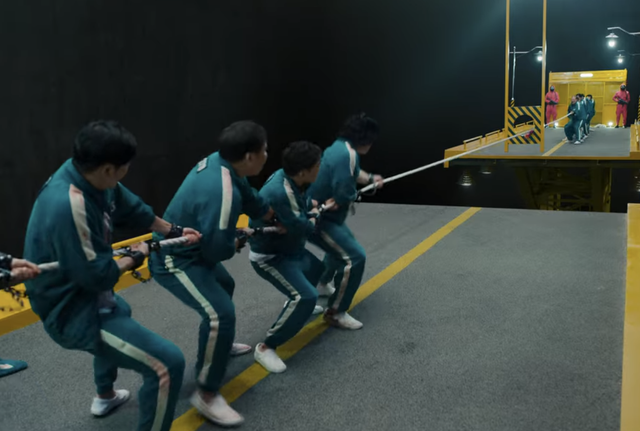 "Wonder how they [will] replicate the night scene where people kill each other," said TikTok user Lingualizer. "Can't wait for the toilet scene," said another TikTok user. "I wonder how they're gonna pull off the Tug of War game, this is gonna be very interesting," said TikTok user Absorber.
Admittedly, I've never been this excited for a YouTube video to be released, and yet, I can't help but think why just last week people were trying to cancel MrBeast for doing this in the first place. Regardless, much like the majority of other Beast fam, I can't wait to see how MrBeast managed to bring the Netflix show to life!
Don't forget to check out our dedicated YouTube section for the latest news, updates, streamer antics, drama and more.
Featured image courtesy of YouTube / MrBeast & Netflix.