Red Kiwiz is one of the Fortnite's biggest YouTube stars, having amassed a subscriber count of over 3.5 million. However, the former Call of Duty trickshotter was recently trending on Twitter for all the wrong reasons, with his past came back to haunt him.
After he was given the honour of Twitter's blue verified badge some people took the opportunity to share a story from his past that made new fans see him in a whole new light.
Now, in a statement released on 8th December, Kiwiz announced he was stepping away from One Percent, the organisation he helped build and is also planning to "take a break from the internet".
Kiwiz separates from One Percent 
For some reference to what transpired and why Kiwiz has recently been trending, you can check out our full explanation.
In short, there was an incident five years ago where Kiwiz was found to have sent inappropriate pictures to a girl who was 12 years old. Kiwiz, at the time, was 17 years old. He admitted this in an episode of Keemstar's Drama Alert show, claiming he didn't know her real age.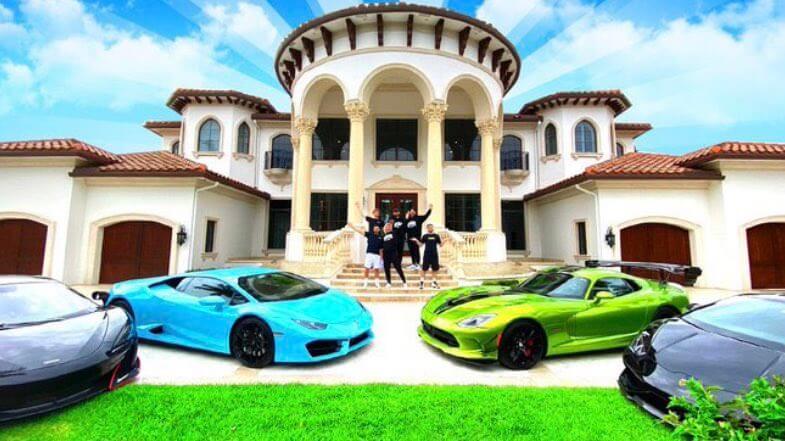 (Picture: One Percent)
After getting his Twitter verification sign, Kiwiz claims he was the target of harassment something which he says has happened regularly since the story broke all those years ago.
The increased exposure has clearly got too much for Kiwiz who has announced that he is leaving the One Percent organization, a group of Fortnite players and content creators who live and work out of a team house.
Kiwiz also claims to be taking a break from the internet for the sake of his mental health.
Check out the image below via Twitter for Kiwiz's statement.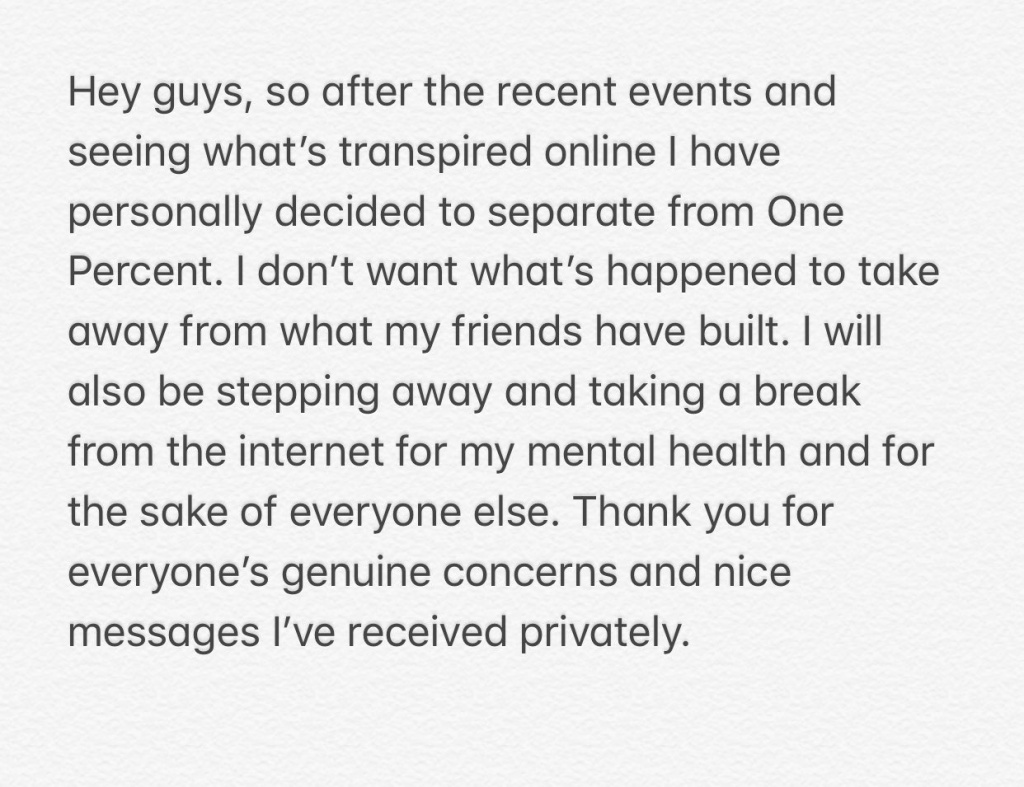 (Picture: Kiwiz)
Exactly how much harassment was thrown Kiwiz' way from people who think he 'got away with it' regarding the incident roughly five years ago is not clear.
It remains to be seen when Kiwiz will be back to Fortnite or YouTube and how the reception will be when he returns.