Montero (Call Me By Your Name) is poking at the Baby Boomer bear by the day -- this time with a Guitar Hero parody video game.
Lil Nas X has always found unorthodox ways to promote his music and this is no exception, releasing on Twerk Hero 7th April, a flash video game where you twerk away to his latest hit single.
Created by Roni Games and Columbia Records with Unity, the game has the user point Lil Nas' behind towards arrows, what the game calls "Temptations", to strike for points using a three-star score system.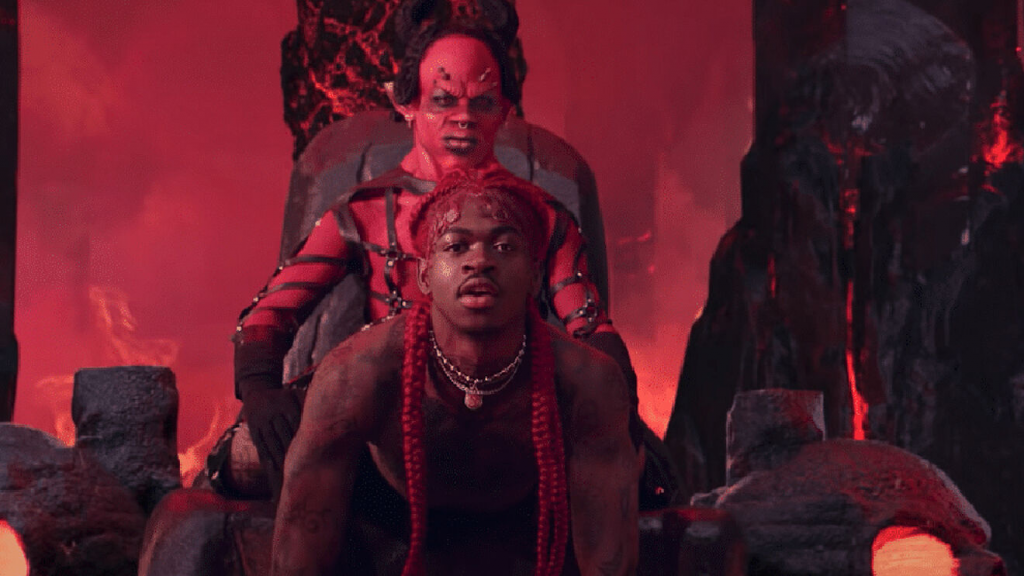 A still from Montero (Call Me By Your Name) Official Music Video that has the internet fighting over Lil Nas' art (Picture: YouTube)
Twerk Hero is rated AO for Adults Only and is free to play at monterocallmebyyour.name available right now everywhere.
What seemed like yet another meme post by the Atlanta artist turned out to be a fully fleshed out game mimicking Lil Nas X lap dancing outfit including the now infamous red dreadlocks and jiggle physics.
The music video set the interwebs on fire as Catholic groups from all over the world bashed the musician over his blasphemous content.
All backlash, in turn, fueled the fire in Lil Nas' community to push the single, Montero, to debut on the number one spot in the Billboard charts.
As the controversial artist does not seem to back down even after facing a lawsuit for his modded Demon Nike shoes, we'll sit and wait if the Twerk Hero community grows into a speedrunning or esport phase.
Make sure to catch the music video as it shatters career records and sets a precedent for the new artists' musical rollout metas all around the world.