We recently reported about the sexual assault allegations from TikTok star Justine Paradise against famous YouTuber and boxer, Jake Paul. Jake Paul categorically denied the sexual assault allegation by Justine Paradise, saying in a statement how it was 100% false, and noting how he would be "pursuing this defamation of character case to the fullest extent of the law." Now, his brother, Logan Paul, has announced he is standing by Jake Paul in solidarity against this allegation.
Logan Paul "stands in solidarity" with Jake
In the latest episode of IMPAULSIVE (ep 274) on Logan Paul's YouTube channel, which revolved around Jake Pauls upcoming boxing match against MMA fighter Ben Askren (17th April 2021), Logan came out in support of his brother.
First up, Jake Paul touched on the subject, stating: "I'm not backing down from some bulls%$t, manufactured, fabricated allegations. If I know at the end of the day I didn't do something, and someone's making some bulls$%t up, I'm gonna come out and f$#king defend myself."
(Picture: Logan Paul)
Following Jake's comment, Logan Paul explained that he originally thought they should leave it off the table for the IMPAULSIVE episode discussion just because it is a really sensitive subject because there are legitimate, actual victims in the world in other circumstances. 
Logan Paul then revealed the interaction between himself and his brother, explaining: "I asked you to your face, made you swear on mom's life, my life, and I know you, I trust you, love you and believe you when you say it's all bulls$%t. There is no sexual relationship that took place between you and this woman."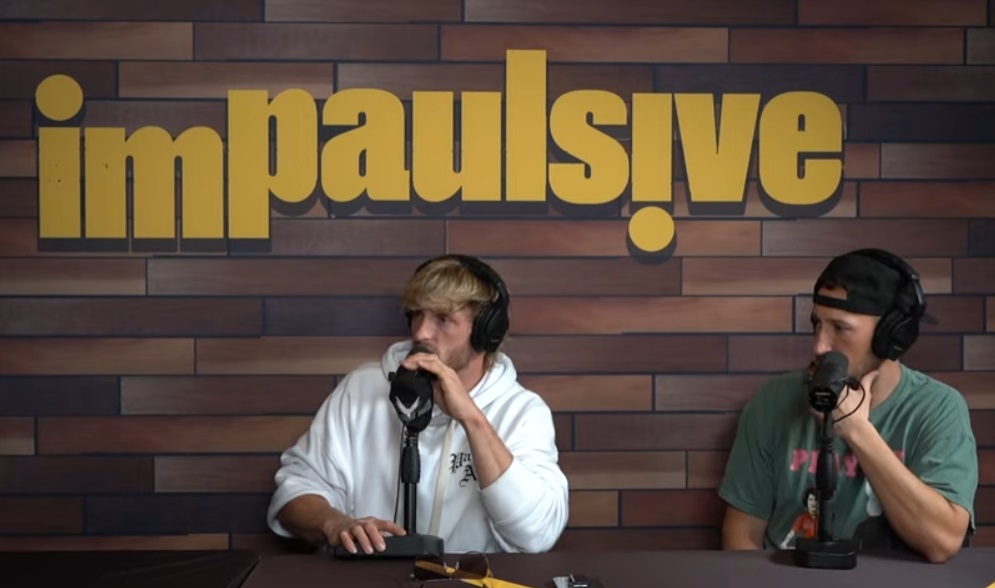 (Picture: Logan Paul)
Further elaborating on the times we live in, Logan Paul explained that false claims can discredit and damage individuals. 
Logan Paul states: "In the era where the Me Too movement is actually legitimate and finally men in power are being held accountable, I think accountability will be an earmark of our generation. It's something we are great at doing and cancel culture has its perks."
However, for Logan Paul, there's nothing viler than a person who fabricates allegations to get attention: "I'm not sure that there is anything more vile or more disgusting than invalidating legitimate victims of abuse or sexual assault."
The topic starts at the 37:22 second mark in the video below.
At the time of writing, Justine Paradise who made the sexual assault allegation against Jake Paul has not publically responded to Logan Paul's take on the situation.
This is a developing story and we will keep you updated if something else gets revealed or official statements are made. 
Header image via Logan Paul's YouTube channel.