Thought your shiny RGB gaming mouse was a bit expensive? Think again. YouTube star Jaryd '"Summit1g" Lazar was recently sent a very limited-edition gaming mouse from a sponsor, and it features diamonds worth roughly 100,000 USD. While it is not uncommon for content creators to receive gifts from sponsors, this one might just take the cake.
Summit1g's Finalmouse filled with diamonds
On Twitter, Summit1g announced he was a bit late for his next stream as he went to pick up a mouse from Finalmouse. 
While he showcased the mouse on social media, he had no idea how much it was actually worth. 
When showing off the mouse, Summit1g explained "I know this is going to sound like a douchebag thing to say, but these are real diamonds."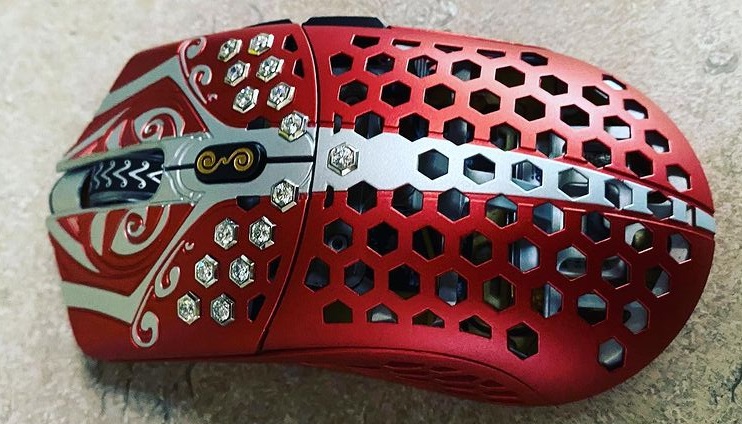 (Picture: Finalmouse)
Fans told him how much this mouse filled with diamonds was actually worth, and while Summit1g didn't believe them at first, he checked out the price of this limited-edition gaming peripheral, realising it was actually worth 100,000 USD.
Apparently, Finalmouse told Summit1g to "get them steam cleaned at a jeweller everyone once in a while" which is when he realised these were actually real diamonds.
Summit1g thought this was a mouse designed specifically for him. However, this is actually the Legendary God of War Ares Diamond edition mouse, and only 50 of these incredibly expensive mice are being made.
YouTuber Summit1g plans to keep the mouse in a safe each night, which is probably a good idea considering how much the diamonds on this Finalmouse product is worth.
Hilariously, you can hear Summit1g's girlfriend in the background of the video saying he could propose with that mouse...