The Sidemen, one of the most influential gaming YouTube groups of today, is celebrating 10 million YouTube subscribers.
The group consists of some of the biggest British gaming content creators on the platform: KSI, Miniminter, Zerkaa, TBJZL, Behzinga, Vikkstar123, and W2S.
The group has grown and diversified throughout the years. From their beginnings as disparate gaming-focused YouTubers to the Sidemen of 2020 boasting a content pipeline that would make a multinational blush putting out everything from vlogs, to music videos, and more merchandise than Del Boy. Doing so has gained them a worldwide following that extends far beyond their gaming roots.
Now seven years after the group was formed, The Sidemen are now celebrating a huge milestone - their main channel has just passed 10 million subscribers.
WAHEYY THANKS FOR 10 MIL pic.twitter.com/Y8JW7bXao5

— Sidemen (@Sidemen) November 30, 2020
It goes without saying that this is just the number for their official group channel and the group's combined channels boast over 108 million subscribers.
Besides their personal channels, they have MoreSidemen which has over 4.2 million subscribers, and in August 2020, the group created another channel known as SidemenReacts, which has already surpassed 2 million subscribers.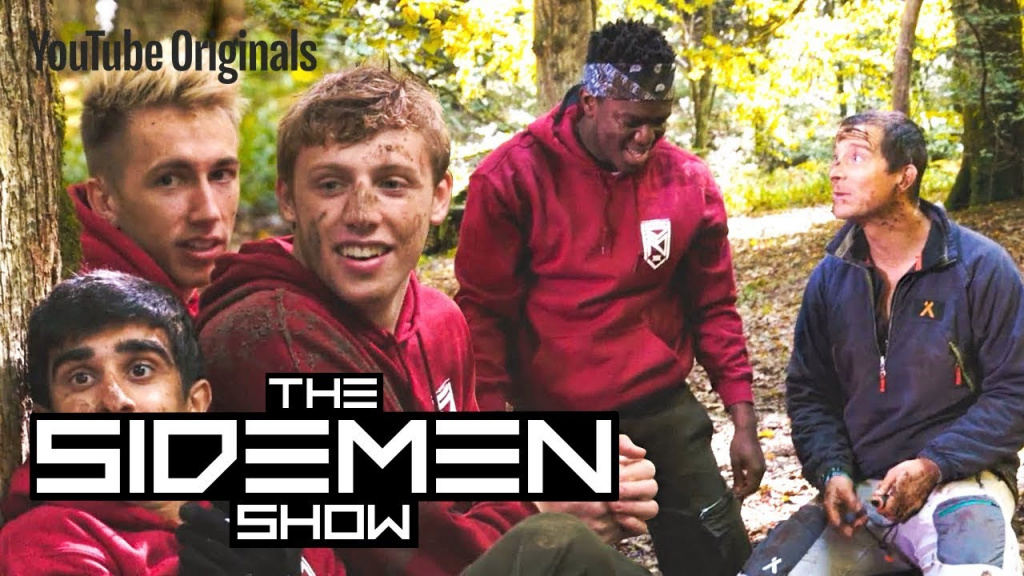 The group had their own show featuring celebrities like  Steve-O,  Bear Grylls, Steve Aoki, and others (Picture: The Sidemen )
How will the group celebrate this huge milestone? It's not yet clear but what better occasion for another Sideman track?
They are also known for doing their charity projects, like the "#StayHome" video and football events to raise money for various charitable causes, so maybe the will celebrate this special occasion by helping others?
LET'S GOOOOOOOO https://t.co/pTQkpbBdk6

— KSI (@KSI) November 30, 2020
All members of the group are sharing their excitement with this huge achievement, and one thing is sure - we can definitely expect to see something crazy from the group to celebrate the occasion.