YouTube megastar and philanthropist Jimmy "MrBeast" Donaldson is widely known for creating some of the most outrageously expensive YouTube videos. For example, MrBeast spent over USD 3 million to recreate Netflix's dystopian survival drama series "Squid Game" and even hosted a USD 500,000 game of Tag. 
At present, MrBeast boasts an incredible 84 million subscribers on his main YouTube channel, which earned him the title of the sixth most-subscribed channel on the Google-owned platform. Disregarding brand channels, he is the second most-subscribed YouTuber behind PewDiePie.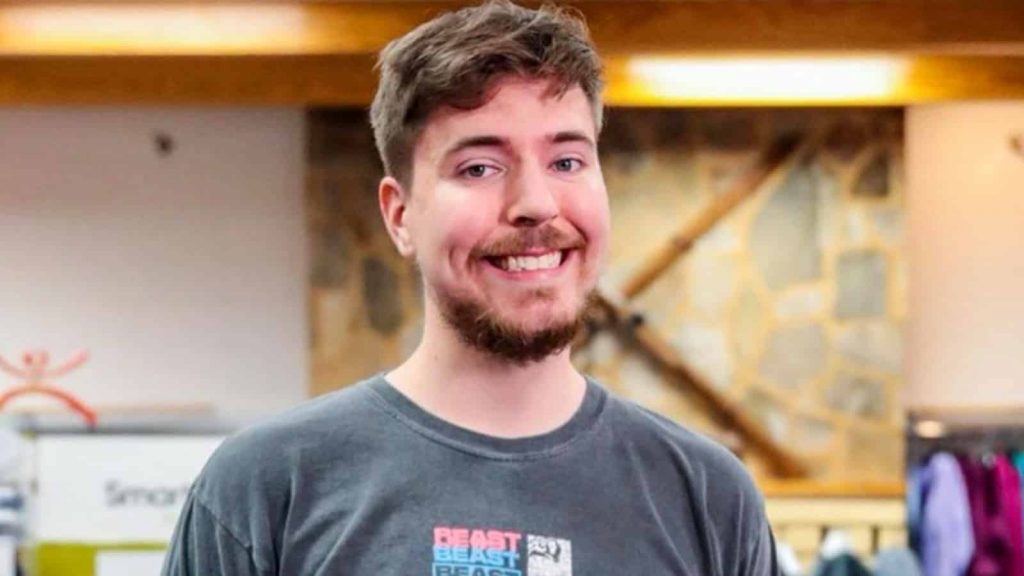 Beyond this, MrBeast is also widely regarded as the most philanthropic YouTuber, following his generous donations through his Beast Philanthropy channel and environmental activism, demonstrated by pioneering awareness campaigns, such as Team Trees and Team Seas. In mid-December 2020, MrBeast also founded the fast-food restaurant chain "MrBeast Burger."
In this article, we'll be doing a deep dive into MrBeast's rise to fame, net worth, philanthropic endeavours, personal life, and more!
Who is Jimmy "MrBeast" Donaldson?
Before we do a deep-dive into MrBeast's rise to fame, here are a few "fast facts" about our favourite YouTube star.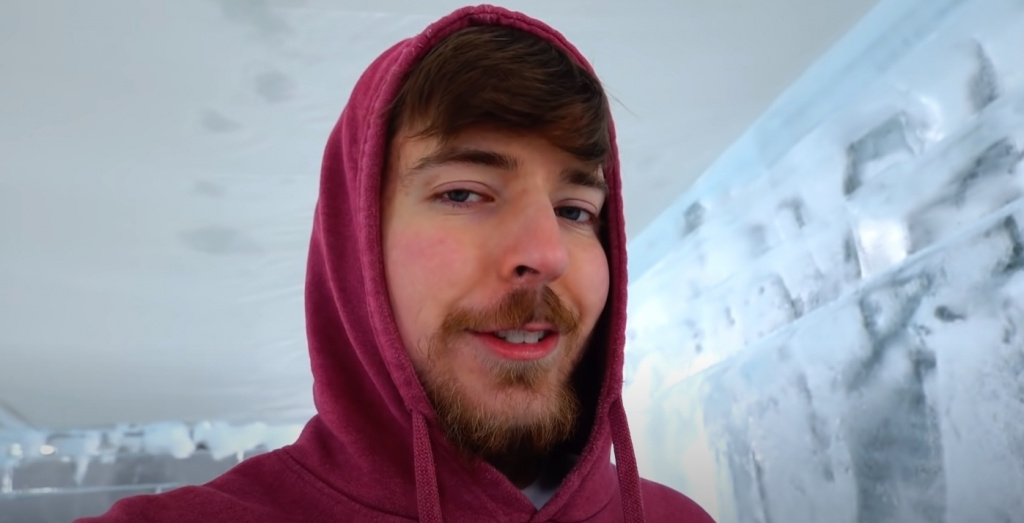 Real name: Jimmy Donaldson
Alias: MrBeast
Birthdate: 7th May 1998
Age: 23 years
Place of Birth: Wichita, Kansas, United States
Place of Residence: Greenville, North Carolina, United States
Nationality: American
Girlfriend: Maddie Spidell (since June 2019)
High school: Greenville Christian Academy
College: East Carolina University (dropped out)
Famous Quote: "I will give you USD 10,000!"
YouTube Subscribers: >145 million (combined)


84 million (MrBeast)
24 million (MrBeast Gaming)
14 million (Beast Reacts)
11 million (MrBeast Shorts)
7 million (Beast Philanthropy)
5 million (MrBeast 2)

YouTube Views: 20.8 billion (combined)
How did MrBeast become so famous?
MrBeast first started uploading to YouTube in February 2012 using the "MrBeast6000" name tag and comprised mostly Minecraft and Call of Duty Let's Play content. Roughly three years later, MrBeast began a new series of "Worst Intro" videos, which later garnered him a small following of 30,000 subscribers.
By early 2017, MrBeast achieved his 100,000 subscriber milestone and would become famous for more arduous videos, like "Counting to 200,000" or "Watching Paint Dry for an Hour." MrBeast also did videos where he would give away large sums of money, which by 2018, MrBeast claimed collectively totalled roughly USD 1 million.
At this time, MrBeast was regarded as the most philanthropic YouTuber and began creating even more costly videos, including a real-life battle royale with a USD 200,000 prize pool, a Last to Leave Wins USD 100,000 challenge, and loads of other expensive challenges.
In a nutshell, MrBeast's rise to fame stemmed from his arduous but creative stunt and lucrative challenge videos. His legitimate generosity and dedication to philanthropy have also earned him tremendous support from fans.
What is Beast Philanthropy?
Beast Philanthropy was established on 17th September 2020 as a charity YouTube channel where 100% of the revenue generated would be used for philanthropic ventures, like feeding the homeless or assisting communities affected by natural disasters like Hurricane Ida.
Before Beast Philanthropy, MrBeast donated hundreds of thousands of dollars to homeless shelters, animal welfare organisations, and veteran organisations. He also pioneered projects like Team Trees by collaborating with YouTuber Mark Rober. Team Trees raised over USD 20 million for the Arbor Day Foundation in under a year, which pledged to plant one tree for every dollar raised.
More recently, MrBeast and Mark Rober led the Team Seas initiative, which aims to remove 30 million pounds of plastic waste from oceans, rivers and beaches by raising USD 30 million for the Ocean Conservancy and The Ocean Cleanup.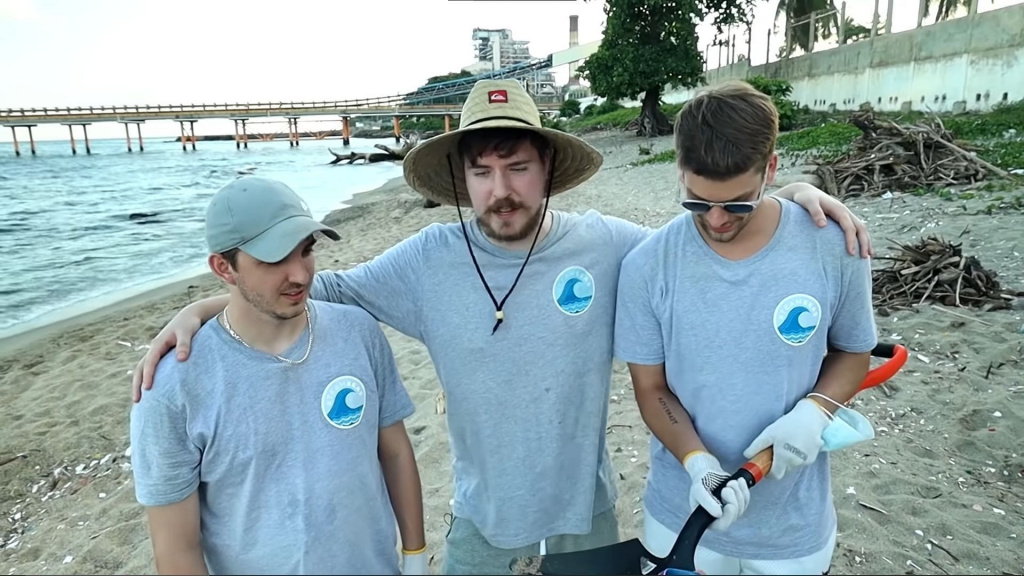 At the time of writing, over USD 18 million has been raised, equal to over 18 million pounds of trash removed from the sea.
What is MrBeast's net worth?
MrBeast is speculated to be worth between USD 8 million and 25 million. However, the analytics website Social Blade estimates that MrBeast earns between USD 174,000 to 2.8 million per month, or up to USD 33.5 million per year. While there is much uncertainty around MrBeast's net worth, one thing is sure; he is a multi-millionaire YouTuber.
MrBeast also generates revenue from ads, sponsorships, merchandising, although most of the money raised goes directly into his videos. Otherwise, MrBeast also generates money through his MrBeast Burger franchise, currently situated in over 1,000 locations across the United States, United Kingdom and Canada.
What are MrBeast's social media links?
We've made our best attempt to summarise everything you need to know about MrBeast; however, if you want to learn more about the famed YouTuber, we encourage you to connect with him via the social media platforms below.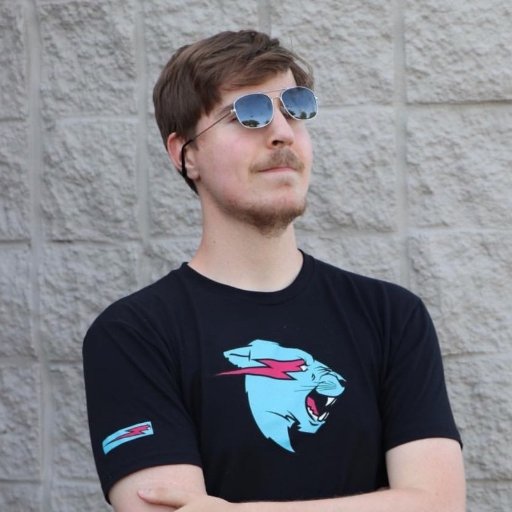 What are MrBeast's YouTube channels?
Of course, you can also subscribe to all of his YouTube channels. MrBeast currently operates 11 YouTube channels, listed below.
In the past, MrBeast has awarded random fans on the street upwards of USD 10,000 in cash simply by proving that they were subscribed to his channels. Given that, we can't think of a better reason to get subscribed immediately since you never know when it might be your lucky day.
Don't forget to check out our dedicated YouTube section for news, streamer antics, drama, and more.
All images courtesy of YouTube / MrBeast.