Robbery pranks aren't anything new on YouTube, with videos which are clearly staged (for the most part) circulating on the platform for years. Now, a 20-year-old YouTuber, Timothy Wilks, has been fatally shot while reportedly attempting a YouTube robbery prank video. 
Header image credit: Roger Fregoso
Timothy Wilks dies in botched YouTube robbery prank
According to reports from Washington Post and News4Nashville, Timothy Wilks and an unnamed accomplice attempted to film a YouTube robbery prank video on Friday, 5th February 2021.
The incident took place at a parking lot of Adventure Park and Urban Air Trampoline in Nashville, Tennesse, United States.
(Picture: SayCheese)
According to the reports mentioned above, Timothy Wilks and his accomplice approached a group of people in the parking lot with butcher's knives. 
One of the intended "victims", 23-year-old David Starnes Jr. shot Timothy Wilks. The YouTuber passed away.
As police officers arrived on the scene, David Starnes Jr. admitted to shooting Timothy Wilks, saying he was unaware it was a prank. According to a report by News4Nashville, police are investigating the self-defence claim.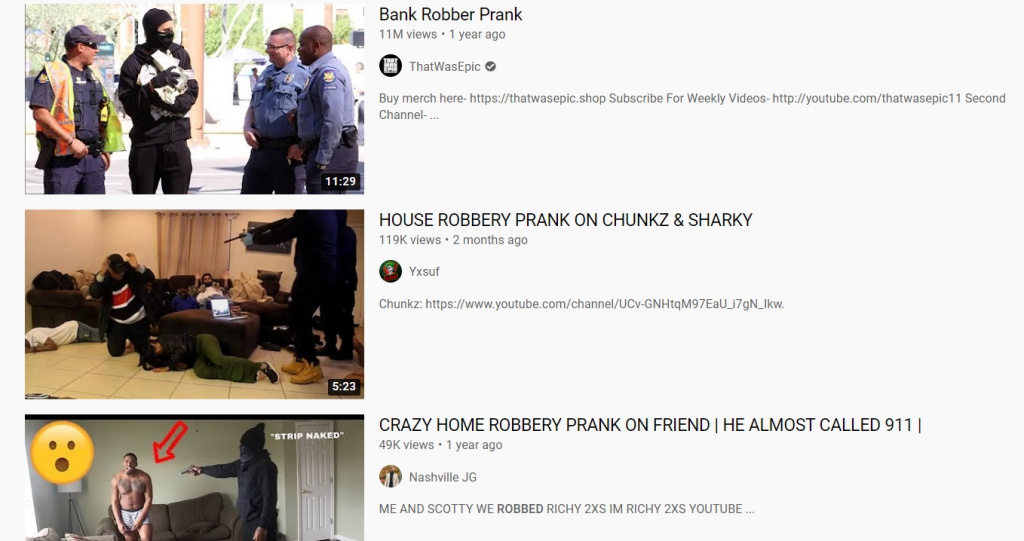 YouTube features prank robbery videos (Picture: YouTube)
Timothy Wilks' accomplice was unharmed. It is important to note that the state of Tennessee's code reads: "There is no duty to retreat before using deadly force, as long as you are acting lawfully and are in a place you have a right to be in."
David Starnes Jr. was legally permitted to carry a handgun, and to act in self-defence.
At the time of writing, the investigation into the shooting and self-defence claim is still ongoing. 
Stating the obvious here but no amount of likes or subscriptions is worth this. Robbery prank videos are, by their nature, dangerous and should never be attempted by anyone.