Money is perhaps one of the most exciting things in esports: there is more and more of it every day, with hundreds of millions being won at tournaments every year.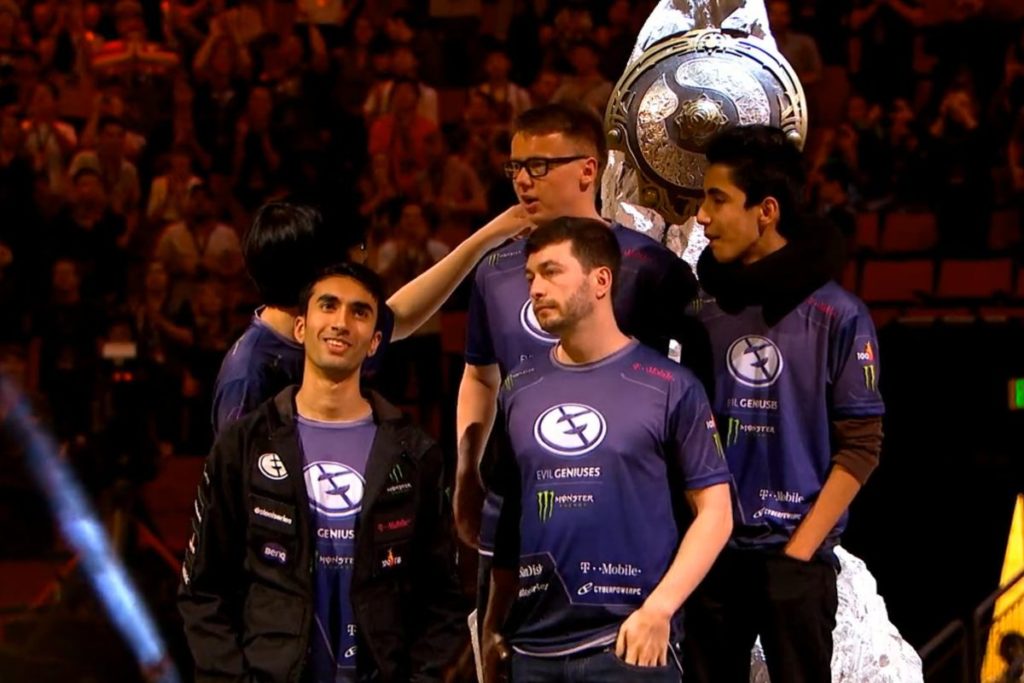 But which organisations have won the most money from esports prize winnings? Let's take a look.
10. Wings Gaming
Wings Gaming has won $9,734,325.87 from 23 tournaments, which is nearly a third of the next lowest tournaments in this list. A win at The International 2016 puts them in at 10th, but they've done relatively little else.
9. Invictus Gaming
Invictus Gaming has won $10,626,539.56 from 413 tournaments with top placements in Dota 2 particularly, as well as League of Legends and StarCraft II amongst others.
8. Vici Gaming
Vici Gaming has also won a majority of their $10,631,516.51 from Dota 2, with multiple high placements including a 2nd place at The International.
They've also made a few hundred thousand from CS:GO and Overwatch.
7. LGD Gaming
With $10,748,882.78 in prize winnings, these organisations are all fairly close together. Over 93% of their winnings have come from Dota 2, but really, what else do you need?
6. Virtus.Pro
Virtus.Pro is a more recognisable name to the Western world of esports, winning $12,474,390.22 from 455 tournaments. Although this is mostly from Dota 2, VP have had a huge presence in CS:GO and won a couple million to prove it.
5. Fnatic
Fnatic has earned $12,936,626.43 from 826 tournaments, having competed in just about every game imaginable.
A majority of their winnings are made up from their world-beating teams in Dota 2, CS:GO and League of Legends, all of which have been amongst the best in the world at times.
4. Newbee
Newbee are another organisation less known in the Western world but they have a storied history in Dota 2. They've also been pretty prominent in StarCraft II and Hearthstone.
3. Team OG
With a few million more in earnings than Newbee, OG has taken home $17,748,774.05 from 60 tournaments. Their presence is almost entirely in Dota 2, as winners of The International 2018 and frequent wins throughout the last three to four years.
2. Evil Geniuses
Evil Geniuses are one of if not the oldest esports organisations in the world. Established in 1999, they've been around and seen it all, and they've got the prize money to prove it.
One of only two teams to cross the $20m mark, they have earned $21,511,562.94 in the last 20 years. As well as over $18m from Dota 2 alone, EG has made hundreds of thousands from StarCraft, Call of Duty, Rainbow Six Siege and across multiple fighting games.
1. Team Liquid
The only team that could have possibly beaten Evil Geniuses here, having competed at over 1500 tournaments, Team Liquid has earned $26,838,556.08 from esports prize money. They've got a prominent presence in Dota 2, CS:GO, StarCraft, PUBG, Quake and Fortnite amongst so many others. Name an esport, and they've likely made money from it.