2019 is set to be yet another exciting and prosperous year for esports. For one scene, in particular, the upcoming year is set for substantial growth and increased involvement from some of the world's largest non-endemic companies. Sim racing has been one of the oldest forms of esports and has recently seen massive exposure through multiple competitions across a diverse range of sim racing titles. In previous years, sim racing has been used as a breeding ground for new racing drivers and has seen plenty of success with the likes of Jann Mardenborough securing full-time drives with Nissan after competing on Gran Turismo. Most recently, Formula One has entered the esports space and has already changed sim racing for the better. [caption id="attachment_107142" align="alignnone" width="600"]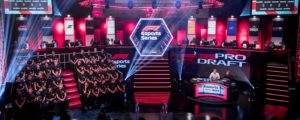 Credit: F1 Esports[/caption]
F1 Esports has changed sim racing
In 2018, the second edition of the F1 Esports Series took place and saw nine of the 10 Formula One teams recruiting rosters of world-class sim racers to compete on F1 2018. The event acquired nearly over four million impressions across TV and online platforms while Mercedes driver Brendon Leigh took home his second F1 Esports championship. The F1 Esports Series has closed the gap between real life motorsport and sim racing and has seen a massive increase in esports organisations getting involved in a multitude of racing titles such as Forza Motorsport 7, iRacing, rFactor 2, Gran Turismo Sport and Project Cars 2.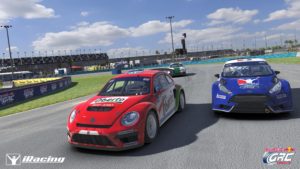 It's not just esports players that are becoming sim racing superstars. Red Bull Racing driver Max Verstappen and McLaren driver Lando Norris are often seen competing on iRacing when they're not battling it out on track in the real world.
Investment has increased
In recent months, iRacing has revealed that there will be a total of $300,000 up for grabs across Rallycross, endurance racing, Nascar and the newly announced Porsche iRacing World Championship, a championship supported by Porsche Motorsports with $100,000 in prize money on the line. The 2019 iRacing NASCAR season will feature G2 Esports, FlipSide3 Tactics, Williams Esports and Renegades who will recruit their driver line-up through an official draft ahead of the first race of the season. From a console perspective, the third season of the Forza Motorsport World Championships had a prize pool of $100,000 and had players from Noble Esports and G2 Esports compete in a hotly contested final. Gran Turismo has always been a supporter of competitive racing and their latest release has focused on online competition. With events sanctioned by the FIA, the first season of GT Sport culminated in Monaco where Brazilian racer Igor Fraga took home the championship. [caption id="attachment_107145" align="alignnone" width="600"]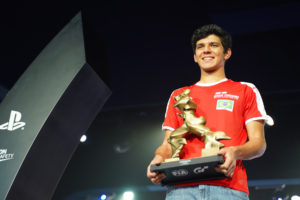 Credit: Gran Turismo[/caption] In turn with the increased investment from developers, new companies have entered esports thanks to sim racing. The F1 Esports Series partnered with clothing company New Balance and German supercar manufacturer Porsche have their own iRacing championship using their 911 GT3 Cup car. In 2018, Porsche also hosted the inaugural sim racing summit where motorsport representatives, esports teams and sim racers attended to compete for $30,000.
Crossover into the mainstream
The future looks very bright indeed for sim racing. The number of esports organisations expanding into the space, along with the traditional racing teams embracing esports, has the potential to attract both esports and motorsports fans into competing and spectating sim racing.
In comparison to MOBAs and some FPS esport titles, racing is easy to comprehend, has a significant crossover into the mainstream and is extremely accessible thanks to the sheer variety of games ranging from mobile to PC. 2019 is primed for sim racing to enter a golden age. Thanks to increased accessibility through a plethora of sim racing titles on all platforms, more esports organisations entering with some extremely talented racers and new companies and real-world motorsport teams expressing some interest, the potential for sim racing to find its place amongst the likes of Counter-Strike, Call of Duty and Overwatch is stronger than it has ever been.