The World Showdown of Esports (WSOE) has been revealed by ESP Gaming, set to be a new tournament series that "focuses on producing the highest level of competition across multiple game titles throughout the year".

The series will open with a Vegas event for PlayerUnknown's Battlegrounds, to be broadcast from the PokerGO Studio at ARIA Resort & Casino in Las Vegas. This inaugural event, aptly named WSOE 1, will be broadcast on Twitch on July 14-15th, and will feature 16 teams including FaZe Clan, OpTic Gaming, Team Vitality and more. Taking its inspiration from boxing and mixed martial arts, the WSOE will crown champions in several competitive divisions spanning across PC, mobile and console. The 'fight card' style event also features "innovative prizing and production elements designed to reward aggressive gameplay and foster rivalries." "ESP Gaming is bringing a new type of esports tournament to the gaming community that ensures every single match is a must-see event featuring top competitors in a drama-filled showdown," said ESP Gaming president, Jeff Liboon. "The WSOE will highlight the most compelling narratives in competitive gaming driven by the very essence of what makes traditional sports so popular, the players."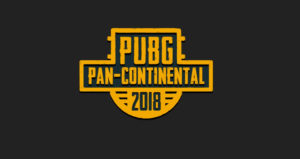 Former ELEAGUE host and esports journalist Richard Lewis will be playing a central role in WSOE, joining ESP Gaming as Director of Talent and overseeing the on-air personalities for WSOE streaming and live events. "With the WSOE, we're completely flipping the script on the traditional esports tournament format in a way that has never been done in competitive gaming," said Lewis. "The WSOE's unique format allows us to create the matches that competitors and fans want to see and that the competitors want to engage in. We look forward to re-imagining and growing the sport of competitive gaming and crowning our first WSOE Champion this fall." The PUBG Pan-Continental, Presented by Auzom and the WSOE, will be broadcast live on www.twitch.tv/wsoe from July 14-15, where 16 teams will compete for the $100,000 prize pool.