For many fans, getting a job in esports is the ultimate goal. But it's much easier said than done: anybody that has looked through esports job listings knows that you won't often find one in your home city or something you're qualified to do. Often you'll need a lot of luck, and you need to be prepared to make sacrifices. That said, we'd like to give you as much advice as possible, starting with journalism or content creation.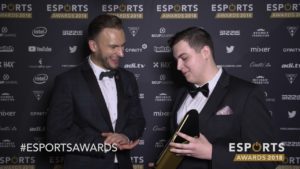 Journalism is a very competitive field where only the most talented will excel. It's also a field where you are likely to work unsociable hours, wave goodbye to weekends and face a lot of criticism. If this doesn't sound like something you're willing to put up with, then journalism isn't for you. If you're still here, then look at some of our main tips below.
Voluntary work
You would be hard-pushed to find a journalist, especially one in esports, who has never worked for free. It's a rite of passage for all aspiring writers and should be expected when going into the industry. That doesn't necessarily mean I agree with it, but it does give companies the opportunity to take a chance on you, whilst giving you the opportunity to gain more experience. Even if you're not writing for publications yet, you should be actively writing – be it for a blog to showcase your work to potential suitors, or even just personal pieces that you can use to get the ball rolling and get in the habit of writing. However, I would advise any writers to stop working for free the moment they first get paid. Once you've been paid for a piece, there's no justification for working for free. This is something to consider going forward.
Making connections
As a journalist, connections are your key to securing interesting interviews and getting breaking news before anyone else. This isn't something you can just do – it requires meeting people at events, sending cold emails, interacting widely (but professionally) on social media. Connections are your key currency as a journalist and every event should be seen as a networking opportunity. This isn't limited to players or organisations – in fact, some of the best connections you could make are other journalists. Although you will be competing with these people, you will also find yourself working alongside them, one day hiring or being hired by them. Not to mention, they might have the connections with players and organisations that you're looking for.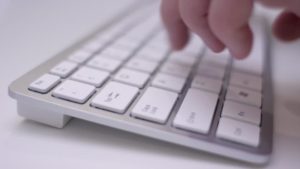 They say it's who you know and not what you know and, truthfully, it's hard to debate that.
Pitch, pitch, pitch
This is perhaps the easiest part of writing, but also one of the most daunting. Pitching is, at first, a pretty scary situation. You've got to understand that, if you're not rejected, you may end up getting ignored altogether. This is part and parcel of being a freelance writer (which most, if not all, esports journalists start out as), and has happened to the best writers you could name. If you're looking for advice on pitching, Matt Demers created a very helpful guide to pitching esports publications a couple of years ago. Clearly this also works for non-esports pitches, if you're also looking elsewhere.
Take your chances
As with anything in life, sometimes you have to push your luck a little bit. When I put out a tweet asking other esports journalists how they ended up getting their jobs, I had some interesting responses. Regular GINX contributor Jack Stewart told me about his entry into esports, with a little white lie regarding Football Manager (forgive his poor spelling). https://twitter.com/Ginjured/status/1108699208863883264 Often you'll find yourself in a position you might not be comfortable with, especially in this field – what separates the good from the great is facing this head on and forcing yourself into an advantageous position. Taking these opportunities in any walk of life is good: the worst case scenario is that you get stuff wrong, whilst the best is that you get paid. There's little you need to do to get started in esports journalism – but if you're looking for a career, the above tips may help push you that bit further.