On Monday November 12, esports professionals from across the globe gathered in London for the annual Esports Awards ceremony, celebrating all of the finest talent in the industry. Hosted by Eefje 'Sjokz' Depoortere, Alex 'Goldenboy' Mendez, Adam Savage, and Lottie Van Praag, the night saw awards presented by industry stars including Trevor 'Quickshot' Henry, Ali-A, Vikkstarr123 and Two Angry Gamers.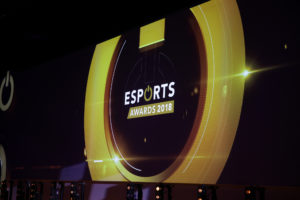 Here, I've listed some of the biggest winners of the night.
Photographer of the Year - Helena Kristiansson
Videographer of the Year with adi.tv - Davis "Hitch" Edwards
Breakthrough Game of the Year - Fortnite
Streamer of the Year - Tyler "Ninja" Blevins
PC Player of the Year with Turtle Beach - Oleksandr "s1mple" Kostyliev
PC Rookie of the Year with Intel - Gabriël "Bwipo" Rau
Organisation of the Year with with Coutts & Co - Cloud 9
Team of the Year with H4X.gg - Astralis
Personality of the Year - Ninja
Play of the Year - Faze Attach
Game of the Year - Overwatch
Journalist of the Year - Jacob Wolf
Console Player of the Year with Scuf Gaming -Mosaad "Msdossary" Aldossary
Console Rookie of the Year - Kenny Williams
Broadcaster of the Year with Blinkfire - Clint "Maven" Evans
Live Event of the Year with Touch of Ginger - Overwatch League Grand Finals
Unsung hero of the Year - Milos Nedeljikovic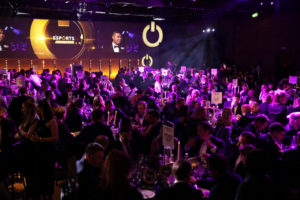 Though the night wasn't all fun and games – I'm looking at you, Deji Olatunji – the event provided some great entertainment and a fantastic celebration of some of the fantastic work the winners, the finalists, and everyone else involved has put in over the last 12 months to make this industry thrive further. A huge congratulations to all the winners on the night, and we hope to see even more in the coming years.
(All images courtesy of Michael Ashford)