With expansions on the horizon, new titles releasing and old ones revamping, we are entering a golden era for card games. Choosing which one to dive into can be a daunting task, but we've got you covered. Here's a rundown of the five best card games available today.
5. Eternal Card Game – PC, mobile and Xbox One
Dire Wolf Digital's mana-based CCG plays like a juicy blend of Hearthstone and Magic the Gathering. It fuses the endless possibilities of a hardcore strategy game alongside the polish and speed of its contemporary counterparts.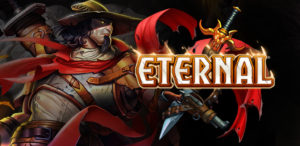 Eternal utilises five different factions but lets the player roam free with deck building. If you want a Time legendary in your Primal hybrid deck, go ahead. The team want you to have as much choice as possible and, with their CCG background, it truly is a game for the players by the players. Unless you want to purchase the story expansions that come with exclusive sets of cards, you don't have to worry about spending too much money. Eternal is perhaps one of the cheapest CCGs on the market, but it's certainly rich in depth. How free-to-play, you ask? Let's just say that the developers themselves wrote a whole guide on how to play without spending a dime. Combine that with a recent Xbox One release and you know you're in good hands. The new Defiance expansion is soon to launch and is set to add over 250 cards.
4. Magic the Gathering: Arena – PC
The game that started it all! This list wouldn't be complete without mentioning Wizards of the Coast's infamous card game. Now that MTG: Arena has entered open beta, there isn't a better time to dive into the Magic experience.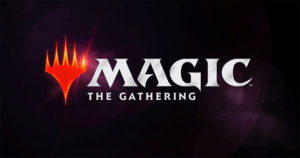 If that's not enough, the game recently introduced friend matches which give the green light for tournaments. ESL is already jumping on with a few sponsored events on weekends and we're sure it won't stop at that. There's even an in-game event calendar that highlights various upcoming events ranging from Competitive Draft to Sealed. The wildcard economy system has received mixed reviews – as well as rare lands gatekeeping many top-tier multi-colour decks – but the developers have promised to exile the "fifth card problem" in a manner that would make even Teferi: Hero of Dominaria proud.
3. GWENT: The Witcher Card Game – PC and console
Over the course of a two-year beta, CD Projekt Red's greatly popularised CCG has gone through many changes. Its "midwinter update" wasn't well received, which led them to go back to the drawing board to rebuild the game from the ground up.
And so launched GWENT: Homecoming in October 2018, one final attempt to take it back to its roots from The Witcher 3: Wild Hunt. Not only did this introduce a fix for the notorious "coinflip", but with it came a grittier board design and a progression system with hundreds of achievements. Still, some scepticism remains about how most cards either "damage or boost by X", but combined with the 3D leaders, it really does feel as though you're commanding an army. There's also the Thronebreaker DLC to boot, which is a top-down RPG puzzle game in the style of Total War, so there's plenty to get stuck into.
2. Artifact: the DOTA Card Game – PC (mobile 2019)
The new kid on the block, Artifact is the collaboration of Valve and Magic: the Gathering's Richard Garfield.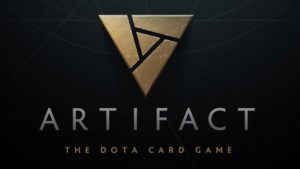 While this is the only one with a price tag, it's impossible to escape the effect the game has already had on the genre. Not only is this the first digital trading card game, but the first to feature triple lane gameplay, essentially playing three games at once. If you enjoy open-ended decision making, then Artifact and its many nuances might be for you. Valve has even announced an esports scene with a prize pool worth $1 million, so anyone who is anyone in CCGs will be checking it out.
1. Hearthstone, obviously – PC and mobile
There's not much to be said that hasn't been said already about Hearthstone. Blizzard's tyrant of a CCG has achieved global recognition among gamers and non-gamers alike.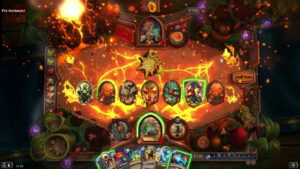 With a thriving esports scene and daily Twitch viewership exceeding 20,000, it's no surprise. These numbers are set to increase with the release of another 130+ card expansion (available December 4). Rastakhan's Rumble will also introduce a new keyword, Overkill, which provides an additional effect when having leftover damage from killing a minion. Will this be enough to spice up the tournament scene? Only time will tell!