In today's climate, you'd be hard pushed to find a game that hasn't attempted to go competitive. There have been tournaments in just about every game imaginable. That said, there are some games that I believe haven't been given the chance they deserve in the esports landscape. If you've ever dreamed of The International in Football Manager or a Crash Team Racing World Championship, this might be your cup of tea. (P.S. For once, I'm not going to include Fortnite: Battle Royale)
Mario Kart
Mario Kart is a game that actually does hold competitions across the globe throughout the year. However, you would be hard pushed to call it an "esport". I don't like that. Mario Kart epitomises the greatest factors that are present across gaming and esports: a large player base, widespread multiplayer functionality and it forces out the competitive streak in everyone that dares touch it. If you have ever played Mario Kart and not been desperate to win every single race, then I feel you haven't experienced the game as it is supposed to be experienced. With reduced RNG from the Item Boxes, Mario Kart could make a family-friendly, mainstream esports title that has an actual competitive edge to it.
Tetris
There's not much I can really say about Tetris. It's the original esport. Before we had the joys of games such as Quake and Starcraft, there was Tetris, a competitive minefield that pushed players to the highest level of competition – and most of the time, it was for no money. That said, I think it should be played for money, and as such an accessible game it really could open the world of esports to literally everyone. After all, who hasn't heard of Tetris?
Skate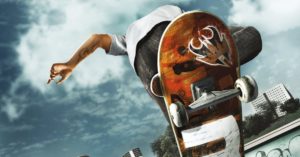 The Skate games are greatly missed works of art. Fans globally frequently ponder the possibilities of a Skate 4, living vicariously through the older Skate titles in attempts to hold on to their lost love. Okay, maybe that's a tad dramatic, but the Skate franchise is massively popular and could host esport competitions in a variety of ways. Competitors could face off in races through Downtown Port Carverton, have a game of S-K-A-T-E in Skate 2's Skate Plaza or achieve the highest score in a Super Ultra Mega Park run. Regardless of the possibilities, Skate already has a dedicated fanbase and could certainly see some success as an esport. Not to mention, it would be a lot of fun.
Football Manager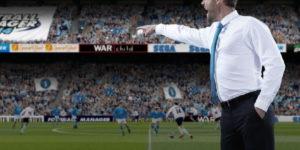 Tens of thousands of pounds have been shared out through Football Manager tournaments. That said, I don't think it yet qualifies as an esport. The game pits the wits of players against each other, testing managers' tactical decision-making and abilities under pressure, but isn't quite at the point that it can be considered competitive. Insomnia Gaming Festival hosted an FM tournament in March, the winner receiving £25,000 and the chance to manage a team or Norwich City Legends against Inter Forever, Inter Milan's legends team. With a bit of attention from developers Sports Interactive, Football Manager could build on this and develop an esports-viable title.
Wii Sports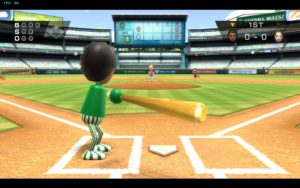 I know, I know, it's laughable. But do you not remember that first Christmas you opened up your brand new Nintendo Wii console and obliterated your entire family in the bowling? Or non-stop tennis rematches with your siblings until you could comfortably beat them? Much like Mario Kart, Wii Sports is a game that can effortlessly bring out any player's competitive drive. Laughing at your grandmother as you mercilessly beat on her Mii in the boxing portion of the game is the type of memory that sticks with you forever, and has made Wii Sports a game I will always adore and cherish. That said, the competitive nature really is already there. Just throw a few people in a tournament to have at it in a pentathlon of Wii esports and the results will come flooding in. Which games would you like to become esport titles? Maybe you like the slow, drawn-out victories that come from an intense immersion of Civilisation V or are a particular fan of Grand Theft Auto online. Possibly, you think all my ideas were rubbish. Whatever your opinion, let me know!