Earlier this year – in my failed campaign to draw new players into my then obsession – I was playing Battlerite with a friend who'd I'd just convinced to download this free-to-play team brawler. The round began as many would, both groups eyeing each other up, looking for an opening. On the surface, we had the advantage as two range characters and they were playing two melees. Probably seeing my Champion Title for maxing out my character, the enemy team decided to focus me. It was all on my friend to test his beginner's luck. But that was when things turned sour. They proceeded to shift between repeated side-stepping and remaining idle to flame him in the public chat for his "rubbish aim". I'll omit everything else they said, but it wasn't very sportsmanlike. This tactic continued for the following rounds, killing me and showcasing my friend's "retarded aim", before closing off with, "Uninstall, noob. We are Gold smurfs. You can't play this game." My friend laughed it off but never played the game again. Since then, I've been further exposed to the act of smurfing and have developed mixed feelings on the practice. Last week, I took to social media to gather other people's thoughts, and I feel now is a good time to weigh up the pros and cons. Does it make you grow as a player or is it just an ego boost to defeat newer players?
Much ado about Smurfing
One genre that, dare I say, is immune to the negatives of smurfing is card games. CCGs like GWENT and Hearthstone don't permit players to transfer their collection over to a secondary account. It's quite common for card gamers to create new accounts, often with an "ironman" mindset, a term originating from Runescape for accounts that seek to craft and forage everything without player-to-player trades. During his GWENT prime, Lifecoach famously created a free-to-play account to combat criticisms that the game was pay to win. Using a budget meta deck, he managed to reach 4000MMR in only 5 days. While his analytical skill is one of the best, the players he fought would have been purchasing card packs to build their collection, whereas Lifecoach was banking on the RNG of daily rewards to see what deck he could build. This creates a fair balance for both sides, with one side having the skill to outplay and the other having the resources to potentially overwhelm.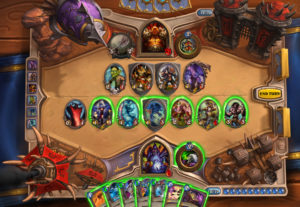 Smurfy and Me
MOBAs, fighters and games like Rocket League, however, can often be considered a minefield for smurfing. Unlike CCGs, there is no collection you're resetting or "free-to-play" mindset; your skill is your only resource and no new account can wipe that. It's for this reason that smurfs are going to be miles ahead of their opponents' in terms of raw skill and sheer fundamentals of the game their playing. Is this an acceptable and welcoming experience for newer players? Sure, it may only be that one game, but smurfing is growing in popularity, to the point that we may as well rename anything below Gold League to "Smurf League". On the other hand, many top-level players are almost forced to smurf to keep their skills fresh. Games like League of Legends have a strict matchmaking system for anyone in Challenger. The top players are scattered across the world and their differing time zones prevent them from playing at the same time. How are they supposed to keep their skills polished when they can't practice? Some games may allow them to host private sessions with fellow top players, but that doesn't change the time zone issues. This is also a testament to some developers poor matchmaking systems or, for smaller games, a low player count. Battlerite pros, for example, almost have to smurf because queue times at the top level have been known to stretch for hours. That said, will "stomping newbs" ever make you a better player? Since you are playing against people who still lack fundamentals, the skill gap will be so much lower that it forces a topsy-turvy playstyle. Lockin, a former coach for League of Legends turned CCG streamer, had this to say: "In League, I used to actively advise people I coached against smurfing as some would struggle to reach new peaks upon returning to their mains. When you begin expecting players to play one way (Silver/Gold) and then return to Masters, it can create bad habits."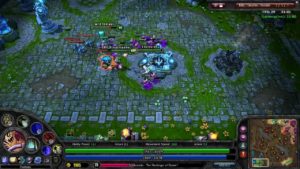 So, is there a way to police smurfing? Even if their skill is far ahead of their fellow newbies, there is no saying it's certainly a smurf. For all you know, they could just be a natural or a returning player who forgot their original account details. Banning them for either wouldn't be a great PR move. But we must acknowledge that smurfing is a side effect of the growing competitiveness and popularity of esports, which is something I'm sure we all welcome.