Rocket League
Esports is nearing the end of the road as the regular season closed out this past weekend with
NRG coming out on top
for the second time in the season.
And whilst the RLCS X Championships are right around the corner for both the European and North American regions, there's plenty of time to look back and reflect on what we just witnessed.
From winners and losers to what each result meant for the top six teams, here's everything we learnt after the NA Spring Major.
1. NRG should make RLCS X Championship Grand Finals
The Shaq-backed organisation is going beast mode recently, winning back-to-back Majors and clinching the number one seed in the North American Championship.
The way the bracket is set, NRG is scheduled to welcome the lowest seed regardless of lives left and if they were to face the bottom two teams, they would catch them at a two-match disadvantage.
Because the RLCS X Championships are played as best-of sets instead of just a multiple game series, their format is really out here testing stamina and consistency, both of which NRG has showed for the 10-month-long season, walking out on top of the entire North American region.
Grand Finals? #NRG2EZ.
2. AYYJAYY turning down G2 was a blessing in disguise
Back in March 2021 when Dillon "Rizzo" Rizzo announced his retirement and his replacement, G2 fans were left wondering if 15-year-old Andres "Dreaz" Jordan was the right choice.
Especially, after then-The Peeps' Austin "AYYJAYY" Aebi turned the offer to fill probably the biggest shoes a retired player has ever left behind them.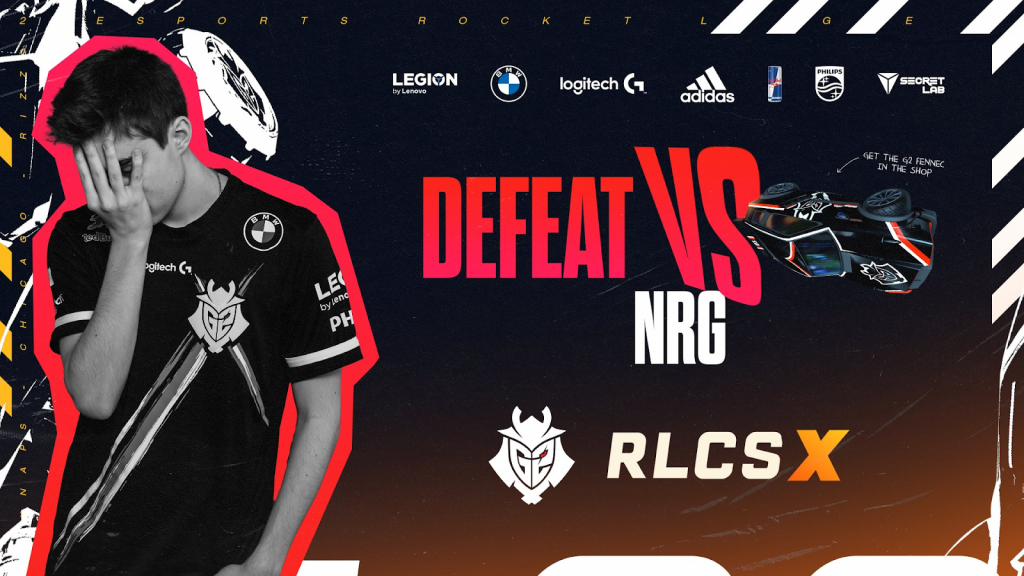 (Picture: @G2esports/Twitter)
AYYJAYY "politely" turned down the offer, sticking with his team and eventually being picked up by FaZe Clan and Dreaz has been nothing but a breath of fresh air for the American organisation.
Not only did Rocket League Esports got one of the hottest esports organisations out there to enter their league but also witnessed the birth of a long-term superstar in Dreaz all because AYYJAYY said he wasn't "f****** leaving" à la DiCaprio. Butterfly effect.
3. FaZe Clan is, more than likely, here to stay
After FaZe Clan beat Shopify Rebellion in a rare Rocket League win-or-go-home scenario clinching their RLCS X Championship participation, they have successfully secured a share of the tournament's $400,000 prize pool.
This doesn't only mean a big pay day is soon hitting the FaZe squad's bank account, but that the org might be planning on staying for the long run.
The Peeps were signed by the American organisation on the premise of qualifying for the North American Championship and without a LAN to fall short of, being in the top six in the region leaves the door open for them to stick at least until RLCS 11 kicks off.
4. Much talk, no walk from SSG Retals
Slater "Retals" Thomas sure did not perform at the level he would've liked. As he returned for the Spring Major Playoffs after missing the group stage for his lousy words, he promised "a different Retals" come Championship Sunday -- yeah, that did not happen.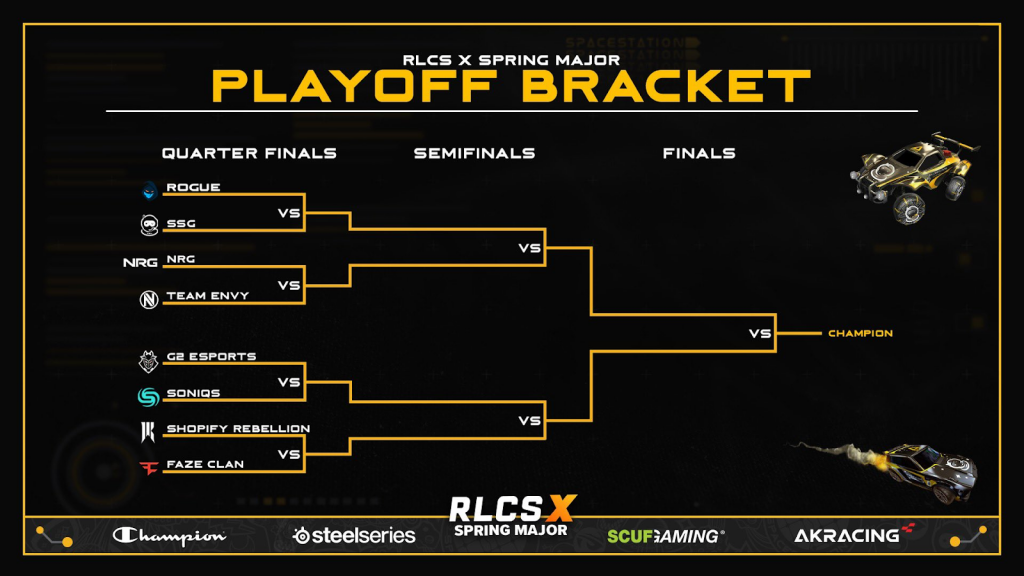 (Picture: @SpacestationGG/Twitter)
At least, we did get to see a different Retals, one that wasn't as precise, quick and confident as the one who was disqualified a couple of weeks ago.
With their North American Championship spot clinched, Retals will be looking to avenge his words, performance and internet's mockery by taking the biggest tournament and toughest teams by the horns.
5. Team Envy is coming back with a vengeance for the Championship
It wasn't pretty for the Texas-based organisation after being swept by the eventual Major Champions especially when Pierre "Turbopolsa" Silfver is on your team, the pro with probably "the biggest ego" -- his words, not ours.
Whilst it wasn't a performance to relive, they still secured the second seed in the North American Championship meaning they have a top-four placement secured in the bag. 
Still, the four-time will not back down and it is more than likely we see an NRG vs Team Envy Grand Finals for the North American Championship, a very worthy finale to a season led by these two behemoths.
We can't wait to see what the last tournament of RLCS Season X brings us. Hopefully, we get a sneak peek of what RLCS 11 will look like in the meantime.
For more Rocket League content, make sure to follow our GINX TV portal @fastkickoff on Twitter!