Kaitlyn "Amouranth" Siragusa is a famous internet personality, widely known for her sexually suggestive hot tub and ASMR mic licking Twitch streams. Last year, Amouranth topped the female streaming charts after raking in nearly 40 million watch hours throughout 2021.
Beyond this, Amouranth has had a successful career as an OnlyFans model and is a founding creator for Playboy's OnlyFans competitor, Centerfold. She also owns equity in multiple businesses, including but not limited to a plastic ball company, a gas company, and a 7-Eleven store.
The Twitch superstar recently shared images of "mysterious" billboards plastered around Los Angeles, seemingly advertising her OnlyFans and 7-Eleven using creative advertising language.
Amouranth OF billboards are popping up in Los Angeles
On 18th February, Amouranth tweeted, "These mysterious billboards [are] popping up around LA," adding, "Send me pics if you see one."
THESE MYSTERIOUS BILLBOARDS POPPING UP AROUND LA

Send me pics if you seen one 🤣🤣🤣 pic.twitter.com/qC1p6j1ksr

— Kaitlyn (@wildkait) February 17, 2022
In the Twitter post, the Twitch star attached two images of billboards spotted around the Hollywood area, each reading, "Amouranth on OnlyFans? Available 24-Seven [at the] next wrist stop."
The caption on the advertisement is an obvious play on words, presumably a reference to an earlier article she retweeted on 16th February about a pantless driver who died after being ejected through his car's sunroof watching adult content on his cellphone and pleasuring himself.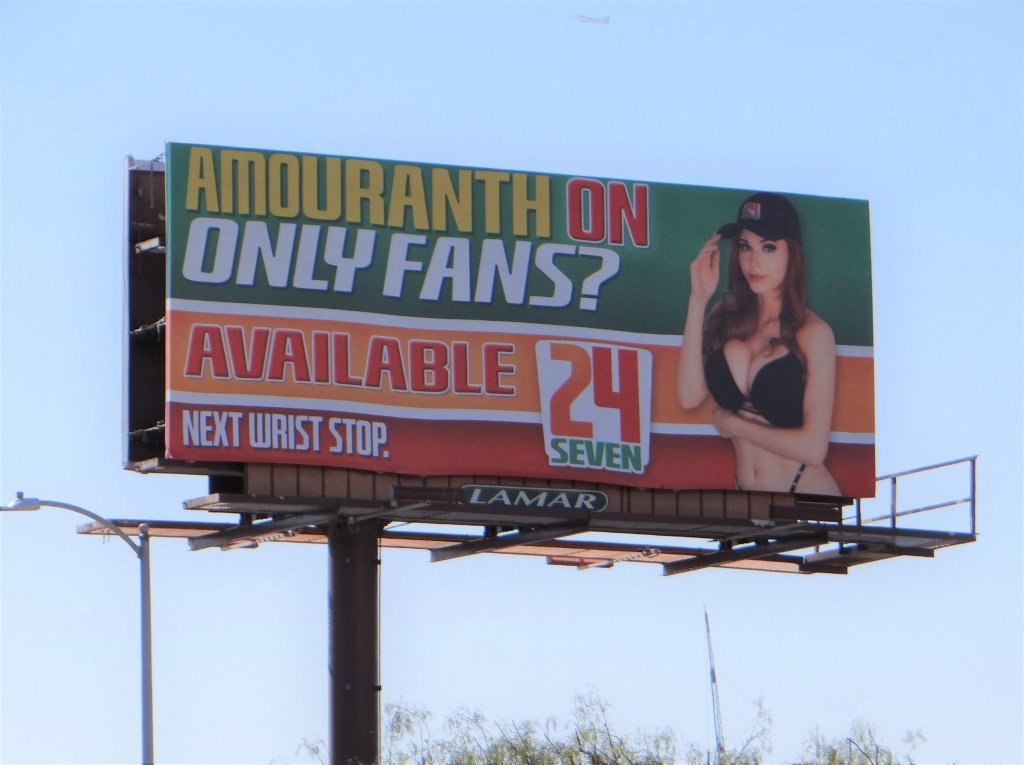 Amouranth noted that her request was not a joke, reiterating that fans should send her pictures of the "prime real estate" whenever they spot them. "I'm not in LA [at the moment], but I will be next month," Amouranth said in a comment.
In a separate tweet, Amouranth said that she might offer up free OnlyFans content "for a whole month" to anyone who snaps and tweets a photo of a billboard she hasn't already seen. "Tag me, so I see it," Amouranth commented.
Maybe everyone who finds A billboard, and takes a pic of it AND TWEETS THE PIC WILL GET FREE FANS CONTENT FOR A WHOLE MONTH pic.twitter.com/m5EPWYXxEW

— Kaitlyn (@wildkait) February 17, 2022
The Twitch streamer said that fans "might even be able to trick" her if they got someone to send them a picture that she hasn't seen before.
Based on her reply to fans' comments, the billboards will be up in Los Angeles for "at least a full month," and she could expand her advertising to other areas around the United States.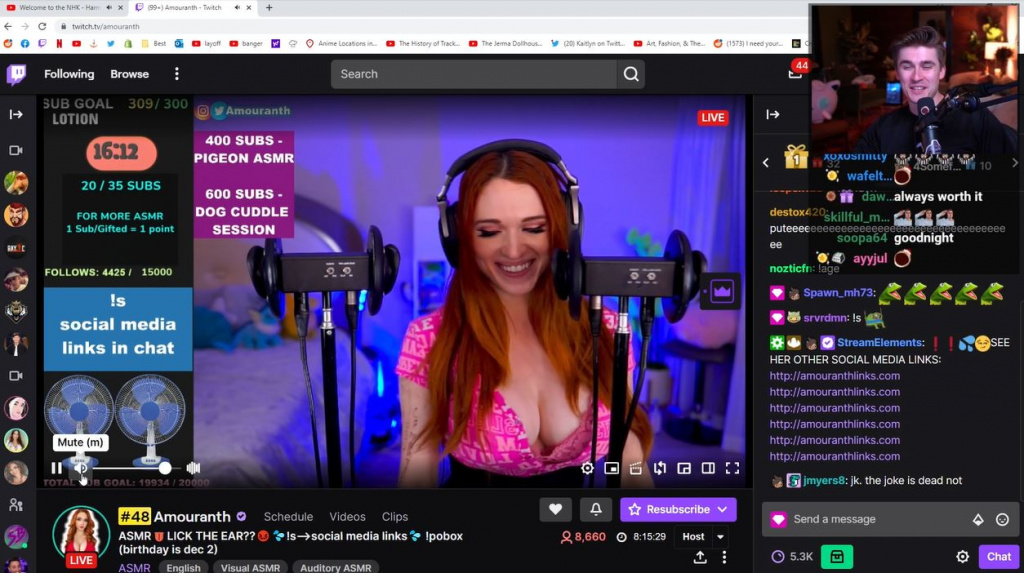 Indeed, this leaves plenty of time for her stans to score free OnlyFans content. Despite Amouranth not being the "sexual goddess" people thinks she is, the Twitch star knows how to conduct premium advertising.
As a bonus to anyone who graffitis a moustache on the vinyl, Amouranth said she will up the ante and offer up a "lifetime" subscription to her fans content "if it makes the news."
Bounty for graffiti on the vinyl, I'll make it lifetime if it makes the news

— Kaitlyn (@wildkait) February 17, 2022
This is presumably a joke, though, and fans definitely should not vandalise any state or privately owned property.
If you're interested in reading more crazy stories like this from your favourite Twitch and YouTube superstars, then check out our dedicated Entertainment section!
Featured image courtesy of Amouranth.