On 6th March, Twitch streamer CodeMiko left viewers in stitches after a hilarious technical issue resulted in her avatar's breasts bouncing uncontrollably during a virtual hot tub stream. Naturally, the absurdity of the glitch immediately detracted viewers' attention as Miko's "boobas" seemingly became possessed with a mind of their own.
CodeMiko's breasts glitch out during virtual hot tub stream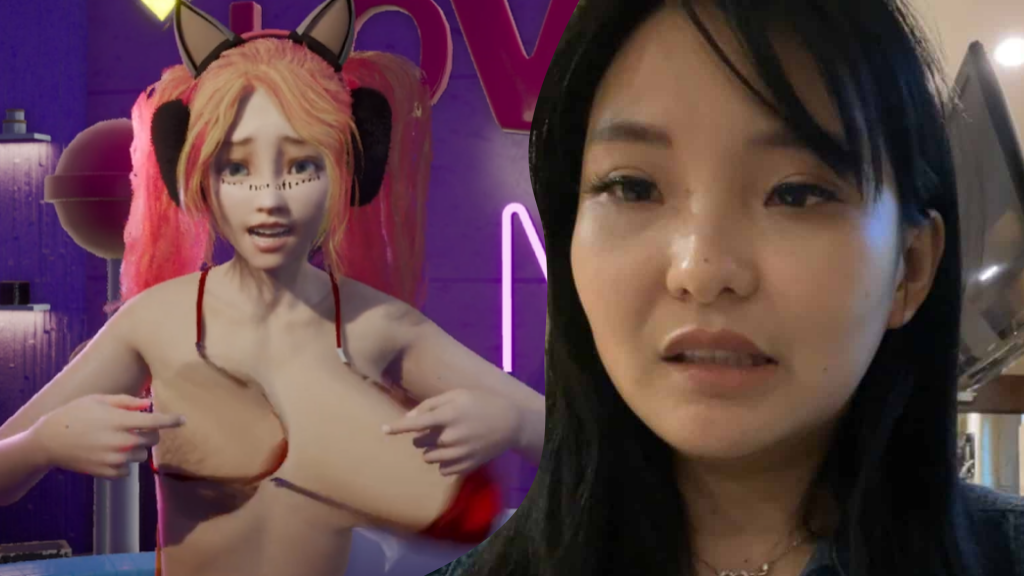 It's hard to tell why Miko's avatar malfunctioned; however, we can speculate that it's probably the result of a glitch within the Unreal Software's physics engine, the program she uses to run it. Otherwise, it could also be due to a coding mistake by one of the devs.
Considering that Miko's stream was titled "Every time I lose, my boobas grow bigger," it's perhaps more likely that the latter was the case. However, it is arguable whether the glitch was intentional or not, although Miko seems to think so.
Talking about one of the devs, Miko said, "He said he fixed it. He said he made it more natural. Does this look natural?!" as her breasts bounced around uncontrollably.
Despite Miko disagreeing with her avatar's er enhancement, Twitch viewers thought otherwise, writing, "Sounds like an improvement" and "looks fixed to me."
Later in the stream, Miko said, "Every time I have to turn, it just [goes like] this, over and over again," while her breasts stretched uncontrollably back and forth from one side to the other. "Like, how am I supposed to stream like this?!" she exclaimed.
The glitch seemed to settle down, but only when she stopped moving. Shortly after attempting to remain still, Miko's breasts continued to glitch out again, prompting the Twitch streamer to yell, "What are they doing? Oh gosh, oh my god, they're clapping!"
Naturally, the clip became a topic of discussion on the internet forum Reddit, with the top comment perhaps appropriately reading, "Calm your tits, woman!" However, a different user commented, saying that it looks like they have a mind of their own.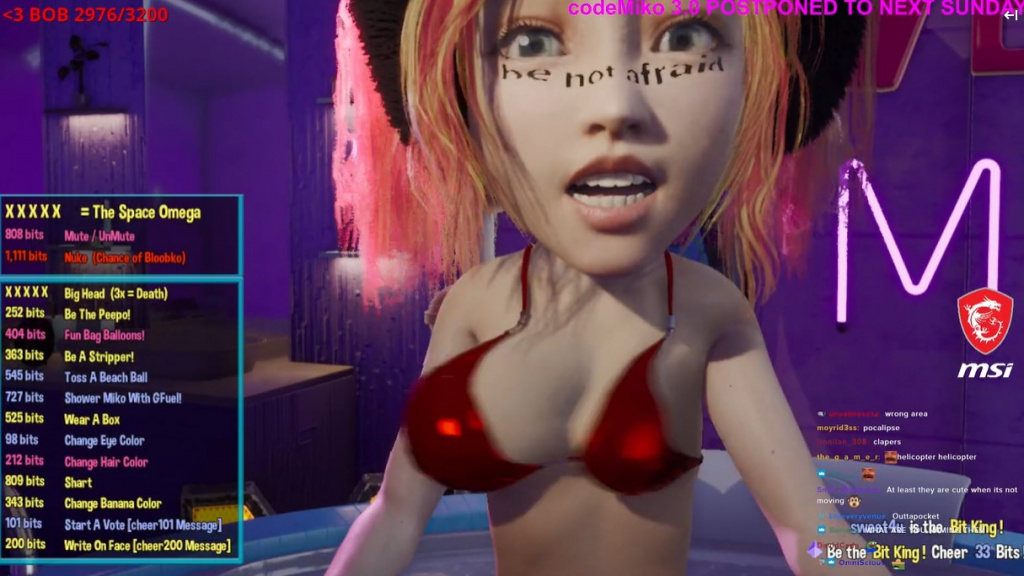 While it certainly seems the case, other Redditors were unconvinced, expressing their own opinions. "As they say in the developer environment, it's not a bug; it's a feature," said a Redditor. "Oh, this one is definitely a feature," echoed another.
While I very much doubt Miko's unexpected tech issue was a feature, I can't help but think, "what the f*ck is happening on Twitch" as streams seemingly become crazier and crazier.
If you enjoyed this story, then you'll love the rest of our entertainment news coverage, which includes news and updates about your favourite Twitch and YouTube streamers. Check out our dedicated Entertainment section for more.
Featured image courtesy of Twitch / CodeMiko.