Kaitlyn "Amouranth" Siragusa will have to miss the One True King's (OTK) Schooled Finals hosted by Matthew "Mizkif" Rinaudo due to her recent Twitch ban after streaming suggestive content under the ASMR category in what was being dubbed as the rise of the ear licking ASMR meta.
The Schooled Finals pit all the winners from previous episodes in one big-brained showdown of epic and high-IQ proportions. Sadly for Amouranth, the winner of episode 3, she will be replaced by ConnorEatsPants as her Twitch ban prevents her from showing up on other broadcasts within the platform.
Her success was one filled with controversy, as the original winner, Kaceytron, confessed to cheating making her victory null. Amouranth herself was also accused of using illegal tactics during the quiz show, something she categorically denied.
So, who's competing in the OTK Schooled Finals?
OTK Schooled Finals -Participants and how to watch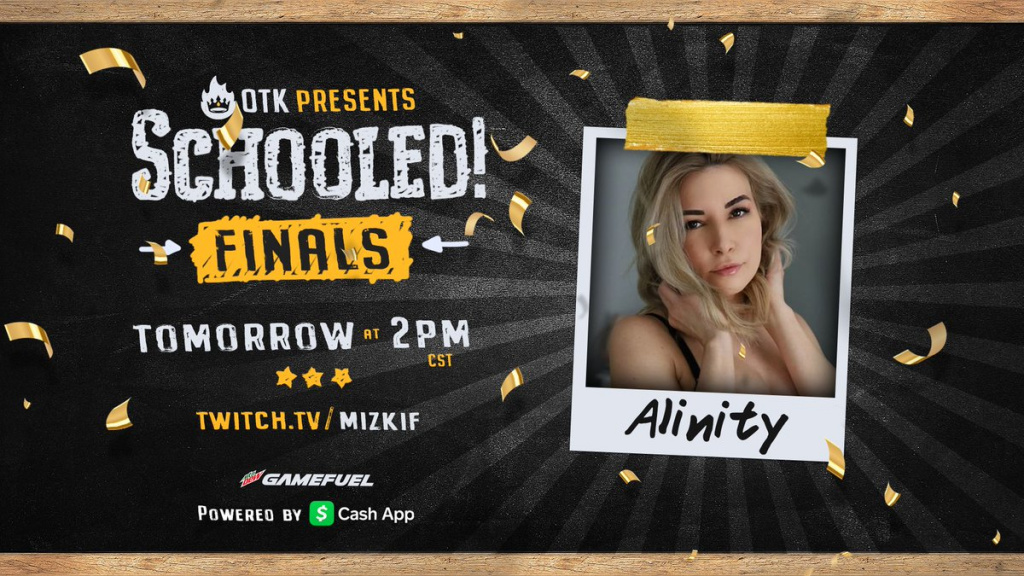 Alinity was the first Schooled winner. (Picture: OTK)
The OTK Schooled Finals participants are:
Alinity
Andrea Botez
ConnorEatsPants
Emiru
Asmongold
Hungrybox
Destiny
NorthernLion
You can watch everything unfold over at Mizkif's Twitch channel starting at 3:00pm CST (9:00pm BST).