Dr Disrespect, real name Herschel "Guy" Beahm IV, has revealed he's signed a deal to stream exclusively on Twitch. 
In an official statement, Dr Disrespect said: "Twitch is where I built the Champions Club empire and keep entertaining the hundreds of millions of fans looking for me to dominate competition. Twitch is my home and I have made plans to stick around for a while."
The streamer, who is one of the world's most known online personalities, made the announcement in a special trailer which you can check out below. 
The deal has been described as a "major multi-year extension" (via The Hollywood Reporter), with more details expected to be revealed on his live stream. 
Dr Disrespect had previously hinted at an announcement during his live stream on the 11th March, "tomorrow, we decide." He said. "What our streaming platform is."
Dr Disrespect's signing shows the continuing strength and attractiveness of the platform to its content creators.
Just last week, Imane 'Pokimane' Anys, penned a new contract with Twitch, despite in her own words being able to make "more money on another platform".
Retaining Dr Disrepect is a major coup for Twitch, he is one of the most popular streamers in the world with over 4M followers on Twitch, 1.3M on Twitter and he has twice won The Esport Industry's Streamer of the Year.
His streaming career has not been without its controversies - one live stream was interrupted in September 2018 when someone reportedly shot at his house, and he was suspended from Twitch for 14 days when at E3 2019 he entered a public bathroom with a cameraman following with the footage being live-streamed - a violation of Twitch community guidelines.
Dr Disrepect signing with Twitch is just the latest battle in the streaming wars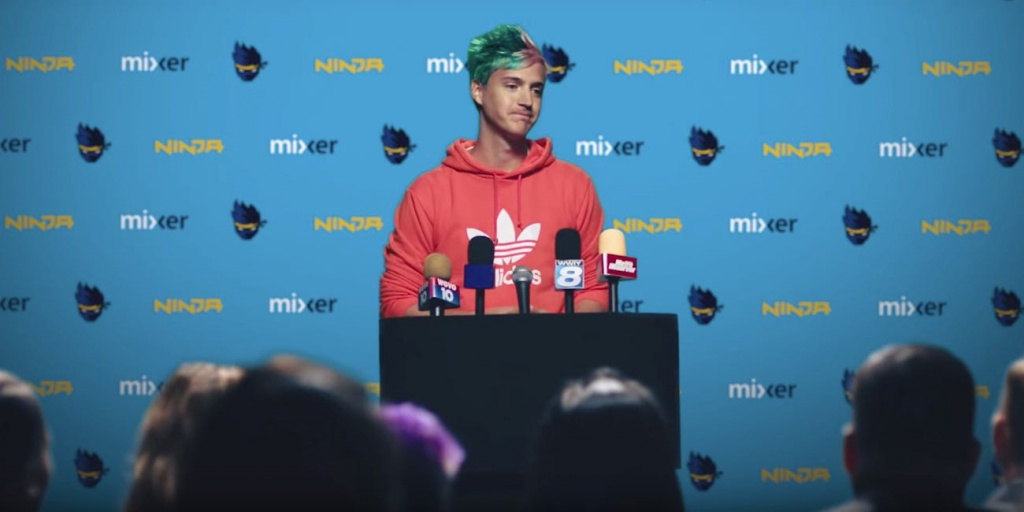 The "streaming wars" the term coined for the battle for eyes currently undergoing between Twitch, YouTube Gaming, Mixer and Facebook ignited by Tyler "Ninja" Blevins.
The world's most recognizable gamer left Twitch to sign a three-contract with the Microsoft owned Mixer, a move which reports state earned him a guaranteed $20-30M. This move shook up the streaming landscape and in the process gave content creators greater leverage in negotiations with the platforms they produce their content on.
What Ninja started other's followed.
Popular Twitch streamers Michael "Shroud" Grzesiek moved to Mixer, Jack "CouRage" Dunlop signed with YouTube Gaming, which prompted Twitch to begin shoring up its own talent with creators like Timothy "TimTheTatman" John Betar and Benjamin "DrLupo" Lupo signing exclusivity deals.
Talent has also gone the other way with Twitch signing Nicholas "Nick Eh 30" Amyoony from YouTube.