After allegedly being permabanned by Twitch for streaming ASMR content in the same vein as Jenelle "Indiefoxx" Dagres and Kaitlyn "Amouranth" Siragusa, ExoHydraX has slammed the platform for not enforcing the platform's rules indiscriminately, claiming she was banned because of her "race".
The "ASMR meta" is just the latest cause célèbre that has tested the platform's rules and is a continuation of the last such issue, with the "hot tub" meta's move to its own category having the unintended effect of sending those same streamers elsewhere to find their audience. They haven't ended up in the ASMR section, laying in proactive poses and often licking a microphone that is shaped like an ear.
ExoHydra permabanned for ear licking ASMR stream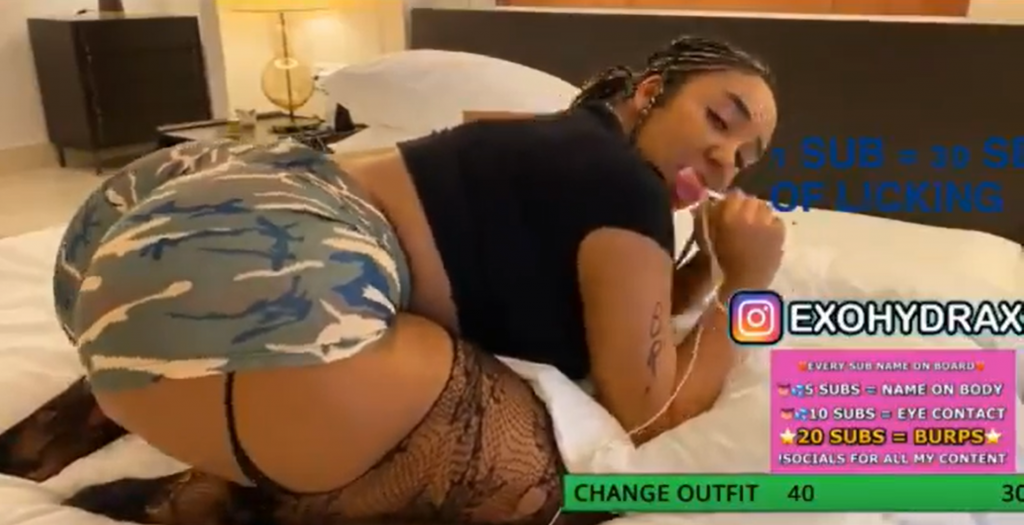 (Picture: ExoHydraX)
Soon after Twitter auto-bot StreamerBans reported her ban, ExoHydra explained on Twitch that "whether you like or not" her content was no different than that produced by other streamers, adding that she was discriminated due to her "race and body type."
I was perma banned for doing the SAME thing that other woman are doing in this category, whether you like or not you have to admit that what I DID was no diff than them, but I was discriminated against because of my race & body type pic.twitter.com/lsXCP5saxt

— EXO 🎀 (@ExoHydraX) June 18, 2021
It isn't the first time ExoHydra has claimed the Amazon-owned platform has acted this way and based on what is currently being seen on the platform's ASMR category, she may have a point. 
Regardless of what you think of her content, it's hard not to question Twitch for how swiftly they acted against her channel when other content creators are doing very similar content.
Have we reached p̶e̶c̶k̶ peak Twitch? pic.twitter.com/d9ca4H5i9D

— Dexerto (@Dexerto) June 18, 2021
So far, Twitch has yet to issue a response for her ban or confirmed the length of it and won't per the platform's policy.