Update: Forsen has confirmed that the ban was for the "horse gif" and it is for an indefinite time, in a post on Twitter.
Original story:
Sebastian "Forsen" Fors, a popular variety Twitch streamer, has been banned again on Twitch.
On 26th November his Twitch channel has been suspended for the third time in 2020.
❌ Twitch Partner "forsen" (@forsen) has been banned! ❌https://t.co/WBK1dm8L1c#twitch#ban#thirdban#partner#twitchpartner 🇼🇫

— StreamerBans (@StreamerBans) November 26, 2020
At the time of writing this article, the reasons behind his ban are not yet revealed.
Twitch has a policy to never disclose publicly the reasons behind someone's suspension, while Forsen is being silent about the ban, something he usually chooses to do in these kinds of situations.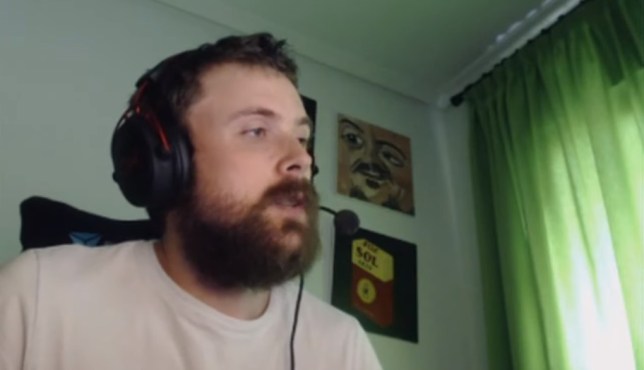 (Picture: Forsen)
While there are different theories floating around about the reasons for his suspension, his fanbase usually loves to have fun and spread misinformation about the ban, so it is not clear which theories are "real" and which are just Forsen Bajs (his fans) jokes.
Some fans are saying that the reason is DMCA. Apparently, some copyrighted music was played via voice chat while he was playing PUBG with other random people on stream.
DMCA apparently, stream sniper played copyrighted music ... The state of Twitch pic.twitter.com/MDZ5FkWL0b

— Gallow (@Gallowheen) November 26, 2020
Several other fans think that the most likely reason is "the horsen" incident, which happened earlier this week.
Allegedly, someone has sent him a picture of a horse penis, which he opened while he was live-streaming and showed it on stream.
He quickly realised his mistake and according to the reports, he barely showed it "for half a second" and immediately went offline to delete that VOD and any clips of the incident.
This is Forsen's third ban in 2020 and the fourth ban overall in his streaming career. He was previously banned in September, and before that in May for insulting Russian teammates while playing Valorant.
We will update the article when more information becomes available.