Twitch has often been accused of playing favourites when it comes to their big streamers, especially those signed to deals with the Amazon streaming platform.
The most common complaint levelled at the company is their inconsistent enforcing of their own rules. A small streamer could, as an example, show some material on stream that would see them banned, while another, more popular and more importantly profitable streamer, could show that very same material and walk away with little more than a slap on the wrist.
Well, it turns out that such accusations have some merit -- at least if H3H3's Ethan Klein is too be believed -- after the YouTube star revealed that a Twitch employee told him they give preferential treatment to their popular streamers.
The revelation came during an interview broadcast on 19th March with Twitch sensation, CodeMiko, the digital avatar who herself was recently suspended from Twitch after mistakenly broadcasting the personal details of a third party, an act that could be construed as "doxxing".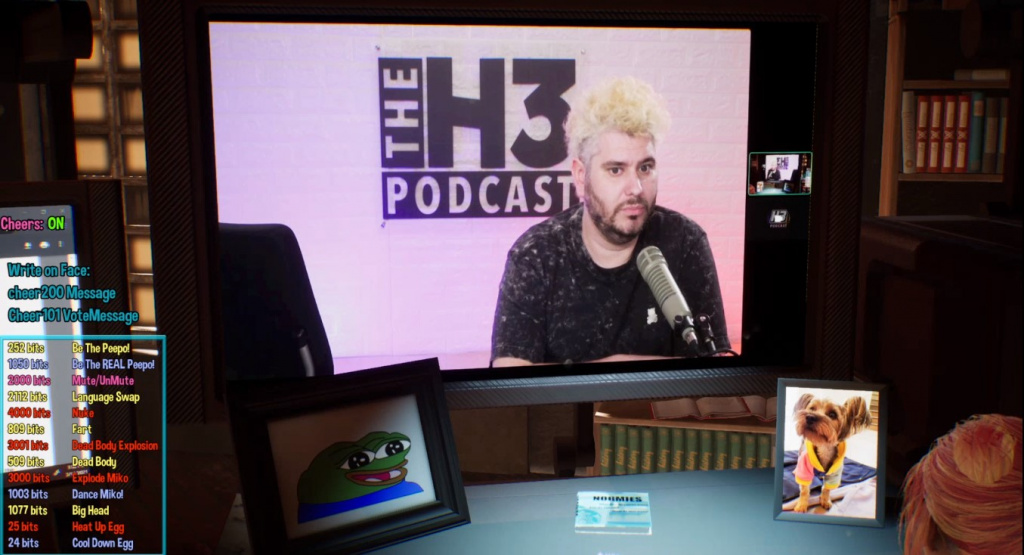 Ethan was the latest guest in CodeMiko's virtual world. (Picture: CodeMiko)
Subsequently banned for a month, a long suspension that many felt was disproportionate especially as she didn't reveal the information with the intent to harass, which others have in the past and received lesser bans.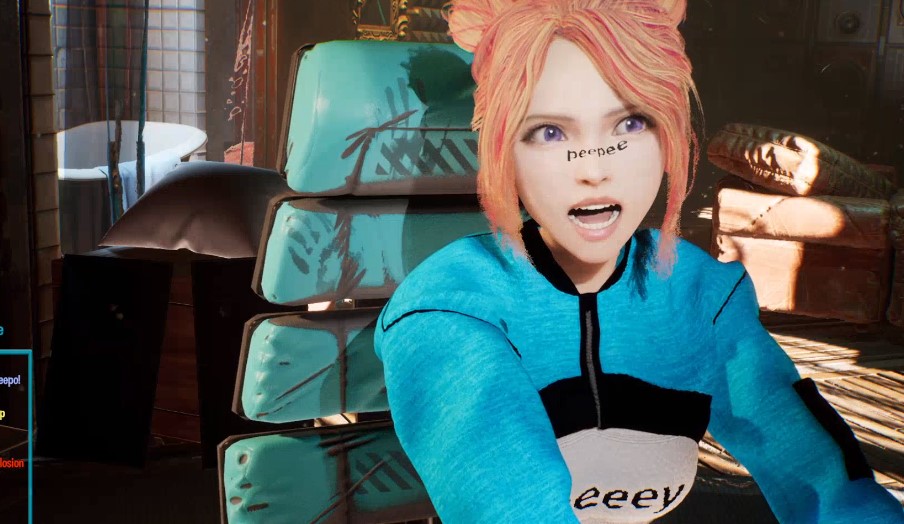 CodeMiko recently served a month-long back for showing an email on stream. (Picture: CodeMiko)
Talking about Twitch's bans and the haphazard way there were enforced led Ethan to reveal an incident back in 2017 when he streamed the H3H3 podcast live on Twitch, and which saw him escape a ban because in the words of his Twitch rep: "We enforce the rules differently because we work with you."
The incident also involved Joey Salads, a Youtuber, and Justin Roiland, the creator of Rick and Morty, and was in the aftermath of the 2017 Atlantic hurricane season that saw towns and cities on the east coast of the US devasted by a series of hurricanes. H3H3 was raising money and doing challenges and challenged Roiland to pepper spray Joey Salads in the face.
Joey Salads was, like H3H3, streaming the incident on his Twitch channel, he was subsequently banned from the platform for "self-harming".
Ethan explains what happened after: "Twitch bans Joey Salads but they don't punish us at all."
"And then I talked to my Twitch rep after it and he was like, 'Oh yeah, obviously we enforce the rules differently because we work with you. We are not going to shut your stream down.' I swear to f**k he said that."
This isn't the first time that Ethan has spoken out about this issue, but it is the first time we've heard such a first-hand account and while we can't verify that a member of Twitch's staff said this - does Ethan really have a reason to lie?
Perhaps it should come as no surprise that those that make a lot of money for Twitch live and play by different rules, but it's pretty disheartening to hear it all the same.