With all the hot tub streams going on, some might wonder who is the most attractive or hottest Twitch streamer in the world right now. Well, according to one of the biggest streamers ever, Felix "xQc" Lengyel, it isn't the likes of Amouranth of Alinity. Instead, it is Imane "Pokimane" Anys according to xQc, who blurted out his answer in a recent stream. In response, Pokimane shared who her crush is...
xQc thinks Pokimane is the hottest Twitch streamer
xQc and his roommate Adept, who are romantically involved, appeared on Ludwig's game show stream as a couple. During the broadcast, everyone had to answer who they think the most attractive Twitch streamer on the internet is.
After a long pause, with the eyes of Adept and others on him, xQc said "Pokimane". Then, Imane watched the clip circulating the internet, bursting out into laughter.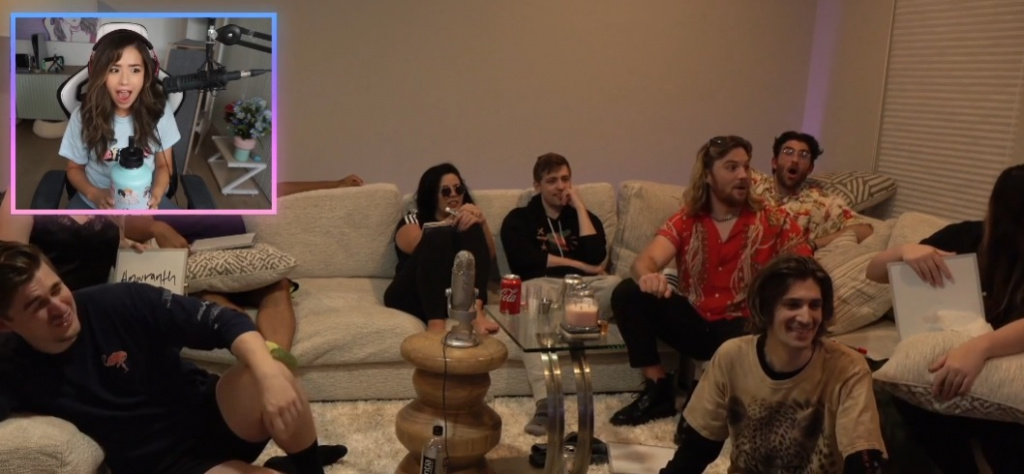 (Picture: Pokimane)
Pokimane exclaimed: "That's not what I thought was going to happen. I thought it was going to be a tier 3 joke. I will say...I am flattered, that's very nice thanks."
While Adept thought xQc's pick would be Alinity, since they can't name themselves or their partners, xQc went with Pokimane.
However, Pokimane responded by revealing her crush as Adept, rubbing salt into xQc's wounds, stating: I'm sorry, the reason this is a bit [giggles]...the reason I am so flushed is because I have a big crush on his...his roommate Adept."
Keep in mind this is all fun and games. It is, however, fun to see these couples being so open and joking about who they think is the most attractive Twitch streamers out there.
It's also quite the funny response from Pokimane, crushing xQc in the process.
Check out our dedicated section for more Twitch news, from the antics streamers get up to, to the hot tub meta and more.