Over at Twitch, the Hot Tub meta splashes on, despite Marcus "djWHEAT" Graham's comments that they are monitoring the situation closely, and his effort to provide a solution to those who are not interested in Hot Tub streams, which, by the way, doesn't work properly, if the Hot Tub meta proves controversial by those against it, those that are for it also seemingly take issue with it, with frequent sniping between two of the biggest proponents of the trend, Indiefoxx and Amouranth, a near-constant in the Twitchsphere.
The latest war of words has broken out, this time Indiefoxx explaining why she prefers the hot tub to playing games and why some hot tub streamers do better than others.
Indiefoxx on hot tub vs gaming
In a recent stream, as clipped by WardPossible, the Twitch streamer was watching Indiefoxx in her natural habitat: Water.
While floating on some kind of blow-up thing, Indiefoxx explained why she prefers the Hot Tub meta over gaming.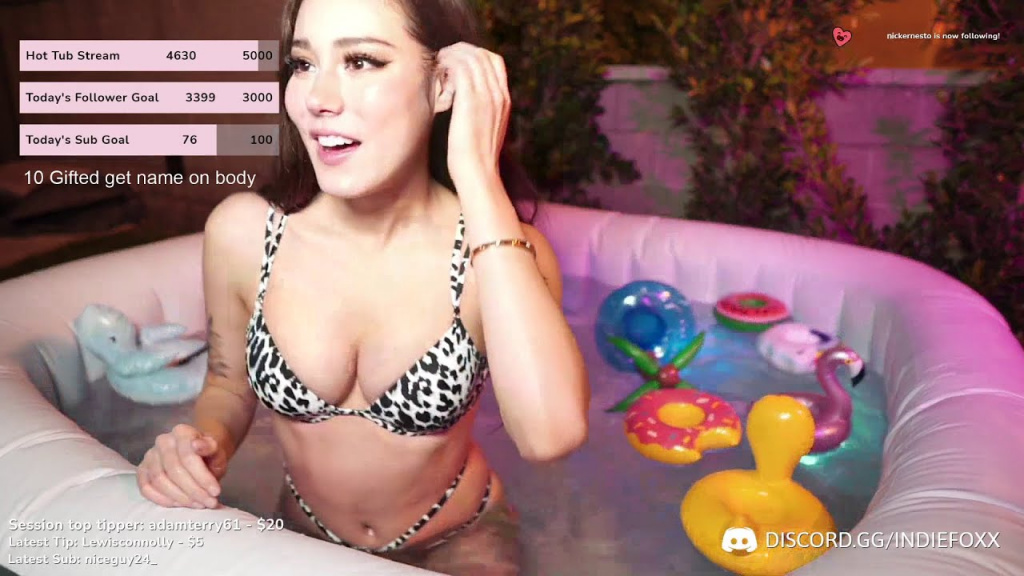 (Picture: Indiefoxx)
Indiefoxx states: "Guys are always going to rather sub to a girl doing a hot tub than like normal gaming in my opinion. Or like...it's pretty close, so...why am I going to like, torture myself to develop this whole shooter persona."
The TLDR version of all of this is that gaming would take more effort, and getting more subs is the driving factor...which sitting in a hot tub via the Twitch Just Chatting section provides.
Indiefoxx takes jab at Amouranth?
While discussing why she would rather do the whole Hot Tub meta instead of gaming, Indiefoxx, right at the end of the clip above, seemed to have taken a swing at Amouranth.
We've mentioned earlier Amouranth is probably Indiefoxx' biggest competition, which explains the following comment: "People would just rather sub to someone with bigger, faker titties, I don't know. That's just the reality."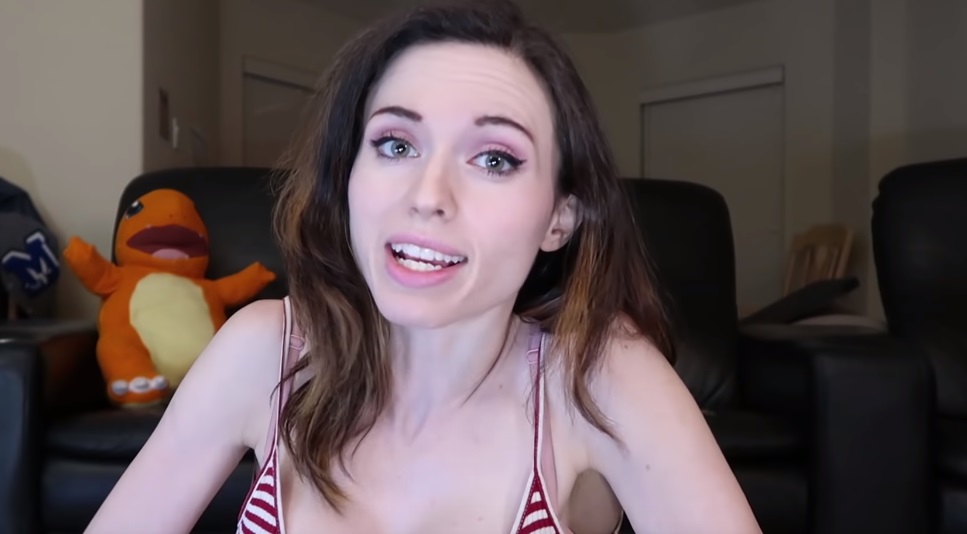 (Picture: Amouranth)
While Indiefoxx doesn't specifically name Amouranth, she is her biggest competition in the hot tub game on Twitch, which even led to TSM's Myth to pick his favourite in a hilarious broadcast.
While the chat thought it was Amouranth referenced by Indiefoxx, we can't say with 100% certainty. What we do know is that the Twitch Just Chatting section continues to overflow with hot tub streams, and things show no sign of slowing down.