One of the biggest downsides of becoming a public figure on the internet is the occasional bump-in with strangers who may have ulterior motives just for the sake of clout, one such instance played out tonight with some of the biggest streamers on Twitch having a running with a stream sniper during an IRL broadcast.
With Hasan "Hasanabi" Piker travelling to Texas, streamers like Matthew "Mizkif" Rinaudo, Chance "Sodapoppin" Morris, Ludwig Aghren, Esfand, and more, decided to group up for a few IRL broadcasts, with a stream sniper awkwardly confronting them in a parking lot.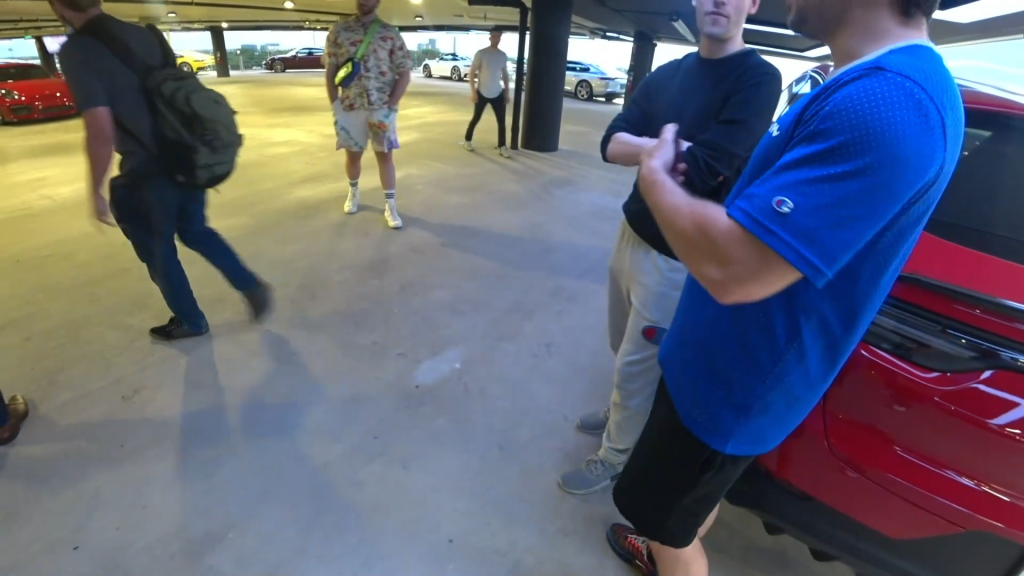 (Picture: Mizkif)
The man approaches them in the car park asking them on which platform were they on while trying to shake the hands of Mizkif, Soda, and Hasan who all look uncomfortable to varying degrees during the encounter. 
The stream sniper proceeds to say a number of seemingly unconnected statements including, "I stream on YouTube", "You can slap me if you want", and something about Keemstar.
Filming the encounter is Esfand, who was clearly working with some sort of delay and was able to edit out what was later reported as being a number of racist profanities which could have potentially had ramifications for Mizkif's Twitch channel.
Before leaving, the stream sniper, who was later identified as "Stop Speeding" a member of the notorious - and openly racist - Ice Poseidon 2 network, told the streamers that "IP2 always f**king wins." 
For more on all things Twitch, check out our dedicated section to streamers and content creators.