YouTube star, Felix "PewDiePie" Kjellberg, recently ripped on the streaming setup of Twitch star, Imane "Pokimane" Anys, in his recent video. After initially being unsure about how he would be able to rate Poki's "girly" room, PewDiePie quickly took aim at her small display, poor cable management and odd choice of footrest.
PewDiePie rips on Pokimane's streaming setup
In PewDiePie's YouTube video titled "Rating YouTuber's House Tours" uploaded on the 19th of August, he didn't hold anything back when he judged Pokimane's room tour video, taking particular aim at her streaming setup.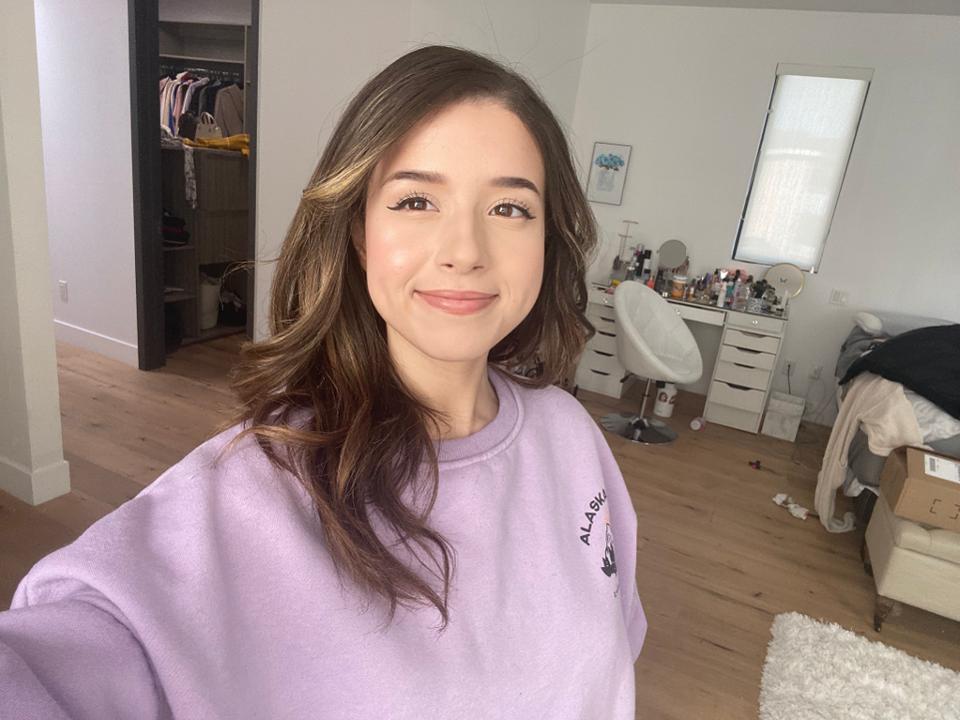 At the start of the video, PewDiePie does warn us that he would be "overly critical for no reason but entertainment."
After at least praising Poki's wooden flooring by saying that it looked "comfortable on your feet to walk barefoot on," PewDiePie proceeded to critique her display setup.
Pewds said that her display setup looked "so uncomfortable" after pointing out that her displays pushed too far back.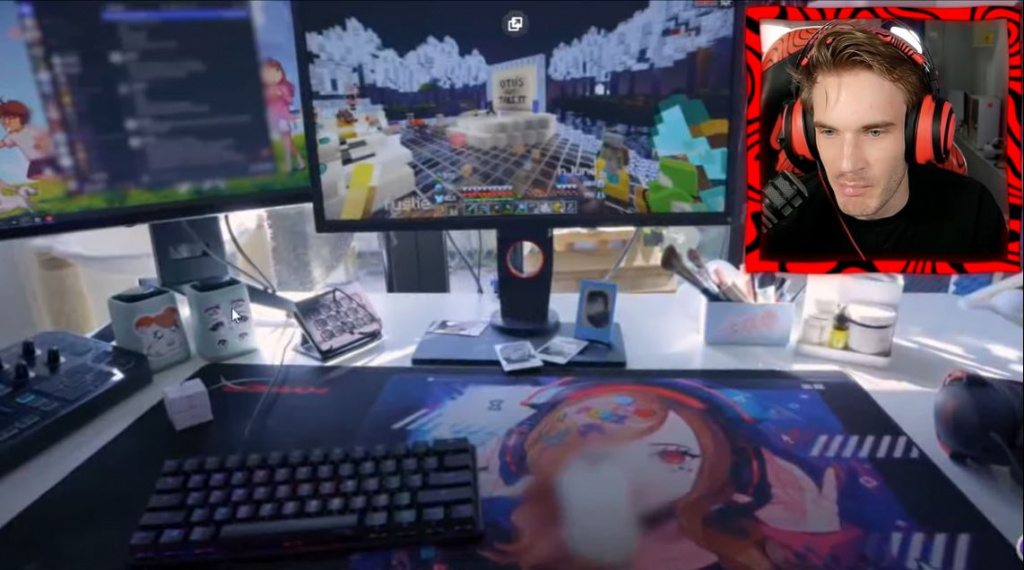 "That's the tiniest little baby display! Poki Poki! Come on! Get a big display," PewDiePie said before flexing his UltraWide monitor.
After continuing the video, Pewds took a pain at Poki's cable management. Pausing the video to take a closer look, PewDiePie said: "Oh god, the cable management. Oh god, Poki smokey Poki" before later adding that she "lost setup privilege."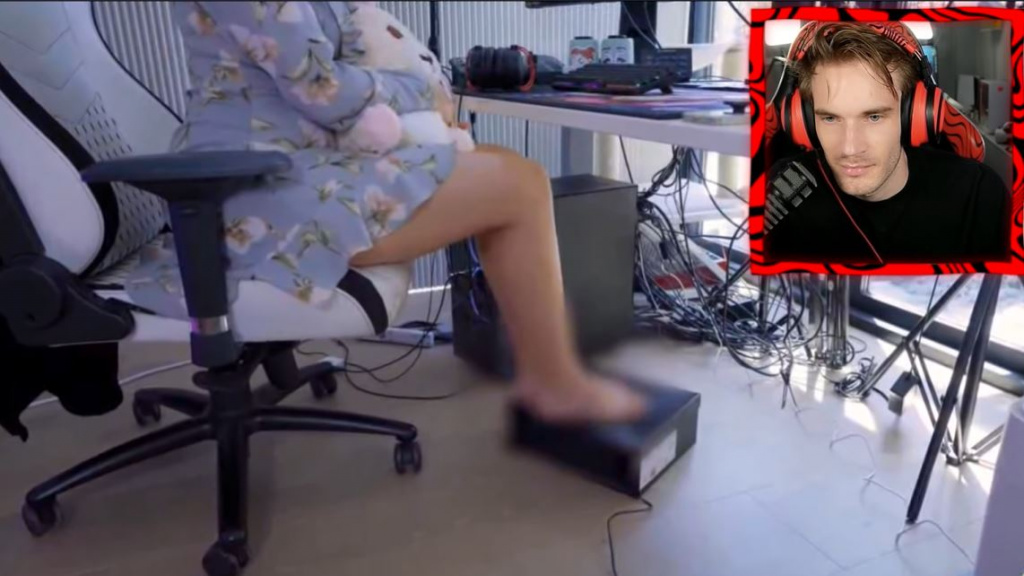 Immediately after saying that, Pewds laughed and gagged when he saw Poki using a shoe box as a footrest. PewDiepPie then proceeded to show several different types of footrests that she could rather purchase on Amazon.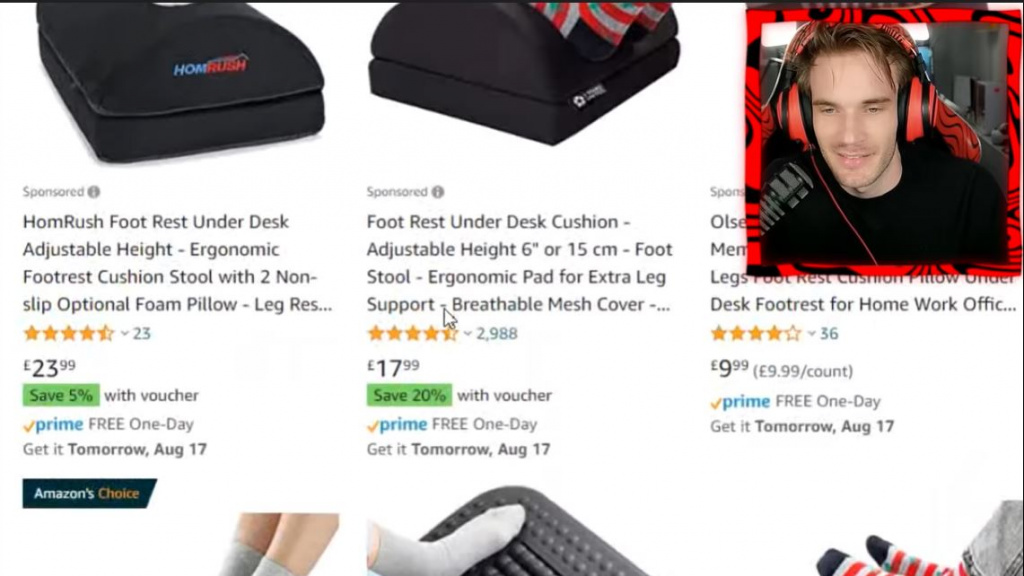 From what we can gather, Pokimane failed miserably in PewDiePie's room tour rating. We should also note that Pewds was not being malicious in his judgement, as we could tell from the tone of his voice but hopefully Pokimane will take a few pointers from the King of YouTube.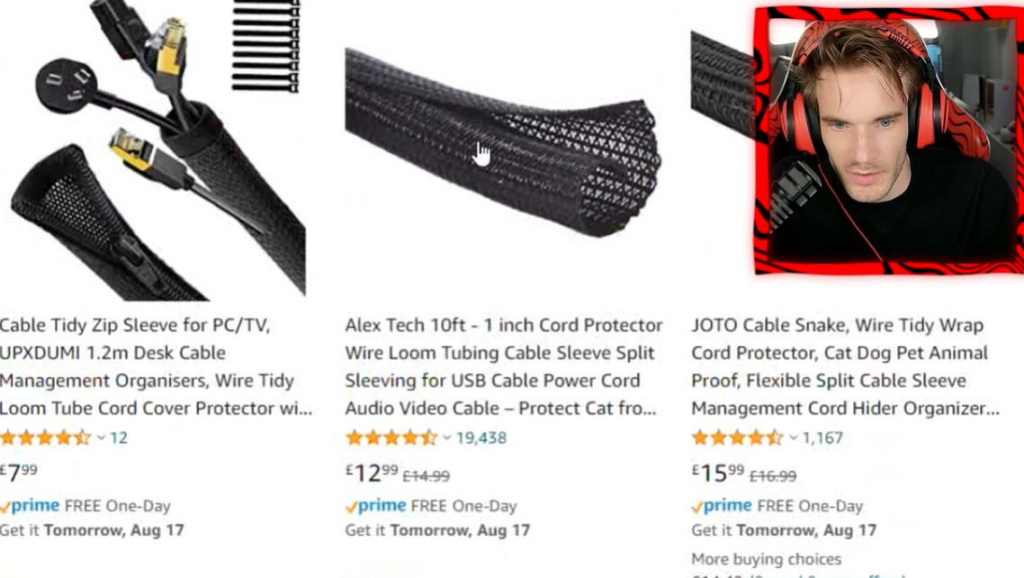 Also, we have to give Poki the benefit of the doubt as she did mention that she was in the process of moving homes at the time she uploaded the video. This could also explain why her setup was in a bit of disarray.
You can watch the rest of PewDiePie's video and watch him continue to rip on other YouTuber home tours in the video embedded below.
Update: Pokimane has since responded to Felix's video on stream, you can also watch her response in the video below.
Don't forget to check out our dedicated Twitch section for news, streamer antics, drama, and more.
Header image via Twitter / Pokimane / YouTube / PewDiePie.