OIn 18th August, Twitch icon Anys "Pokimane" Imane has uploaded a YouTube video in the middle of her break from the internet to cover a range of topics that have become frequent talking points amongst her critics
As a big personality, Pokimane has been targeted by content creators trying to user her images to profit, while not breaking any fair use rules from YouTube, the streamer has had videos taken down, something which she now apologises, regardless of the nature of them.
Some examples she provided include an incident in 2018 with Drama Alert host, Keemstar, where both personalities clashed via Twitter. Youtuber Bowblax documented the comments and uploaded them to his channel. Pokimane would take action against the user, taking down the video without, what Pokimane claims, was a misunderstanding of the fair usage rules on the platform.
"I fully support transformative content, it allows people to make a living off of the internet. My understanding of what should or shouldn't be taken down on YouTube two years ago was not well informed and I've tried really really hard to learn from my mistakes," Pokimane said.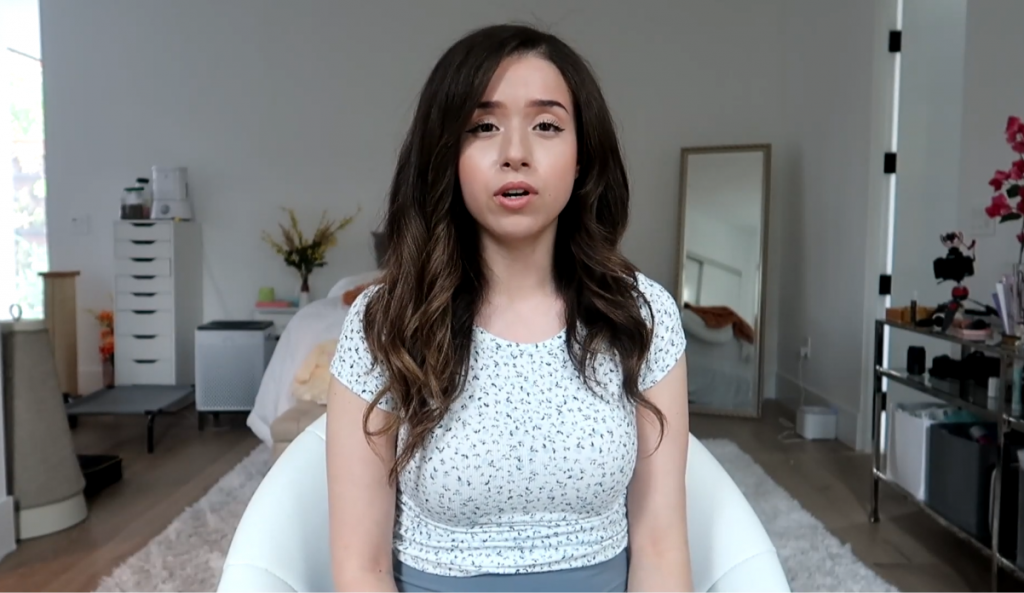 (Picture: Pokimane)
On top of this, the streamer acknowledged her usage of racial slurs in the past, explaining how this was unacceptable on her part and she aims to be a role model in the future.
"I'm genuinely so sorry if I hurt anyone with what I said. I do hope that my behaviour in regards to language for the last couple of years and onwards speaks for itself."
We can only hope once she returns to full-time streaming, the environment around Pokimane as a public figure becomes less toxic and filled with more positivity.