Twitch superstar Imane "Pokimane" Anys is regarded as one of the most successful streamers on the Amazon-owned platform, garnering a field of more than 9 million followers and listing in the top 10 most-watched female Twitch streamers of 2021.
While her journey to internet stardom was certainly no easy task, fellow internet legend Mizkif claimed most female streamers have a "way easier" time breaking out on Twitch than men but are hard-capped by a "glass ceiling" at around 600 to 1000 viewers.
Despite what many would regard as a somewhat controversial opinion, Mizkif's claims hold some substance, and surprisingly, Pokimane agrees.
Pokimane backs Mizkif on women's "glass ceiling" on Twitch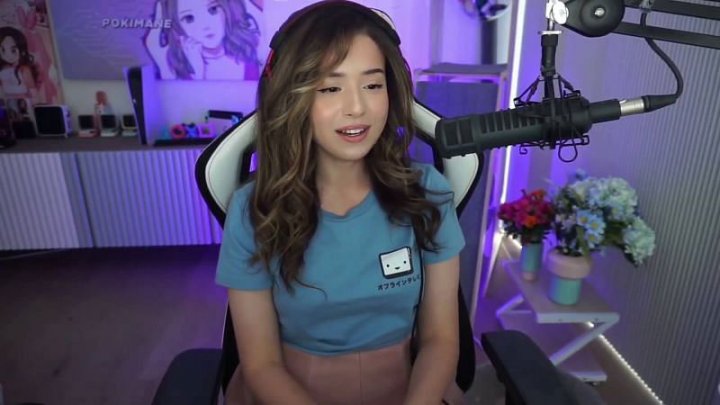 During a 9th March Twitch stream, Pokimane opened by saying, "Okay, for starters, can we clarify that this is him talking specifically about men and women's experience on Twitch as a platform and gaming as a community."
Then, addressing Mizkif's first claim about it being "way easier" for women to reach the 100 to 200 viewers mark, Pokimane said, "I'd say, from what I've seen, I don't think he's wrong."
Pokimane continued to explain that when a female streamer has 100 viewers or less, they stand out more because of the gender disparity on the platform, noting that "Twitch is a male-dominated space."
"If you're a guy scrolling through a bunch of channels and you see one girl, and you see ten dudes that are all the same and all have less than a hundred views, you're probably gonna more likely to click on the girl," Pokimane said.
However, the Twitch star did call Mizkif out on his "general a**" claims, in particular, one where Mizkif said, "women have it way easier than men, and that's just the truth." Followingly, Pokimane drew attention to how Mizkif criticised the single benefit women have at the beginning of their Twitch careers compared to the many benefits men have for the rest of their careers.
"I think he knows what he's doing as he likes to say polarising things because it farms the incels a little bit," she added. Later in the stream, Pokimane also agreed with Mizkif's claim about women having a "glass ceiling."
"This is actually also true [...] For most women's careers on Twitch, they can get good initial traction and grow and grow, but it is so hard to surpass that 1k average viewer mark into a much larger community unless you ride the wave of a popular game or are around for years and years," she said.
Pokimane then reaffirmed her belief that Twitch has and still is a male-dominated space, adding that, when it comes to content, it's easier for viewers to watch relatable creators. "So until there's more of an even demographic on Twitch, you're still going to have these kinds of issues," Pokimane concluded.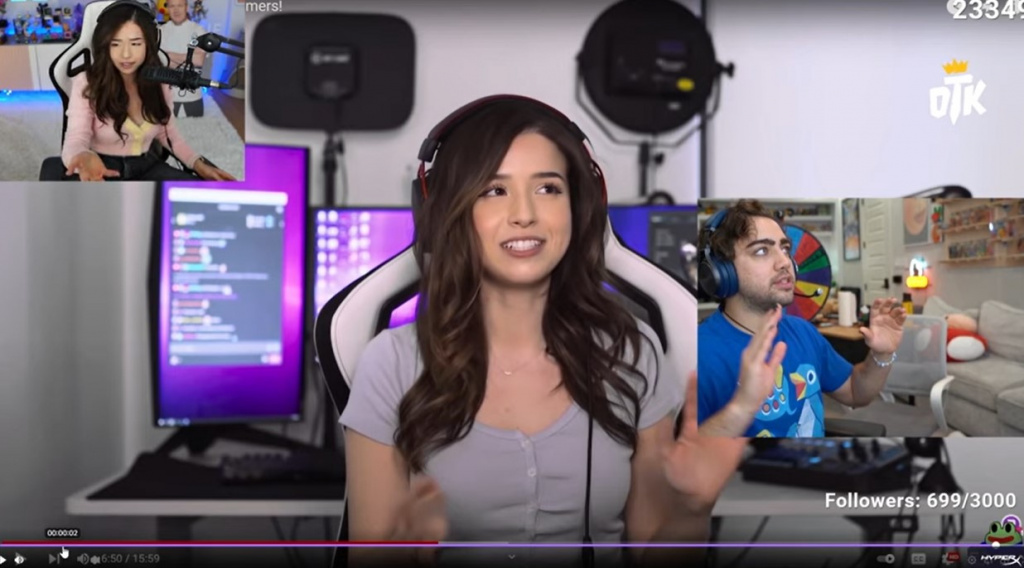 It's otherwise great that Poki and Mizkif can have this sort of discourse with their fans instead of pitting themselves against each other, which arguably makes for healthier dialogue in working toward solving what is essentially a common problem.
If you enjoyed this story, then you'll love the rest of our entertainment news coverage, which includes news and updates about your favourite Twitch and YouTube streamers. Check out our dedicated Entertainment section for more.
Featured image courtesy of Twitch / Pokimane and Mizkif.