Ryan Higa is a comedian, YouTube and Twitch content creator, musician, and actor. On Twitch, Ryan Higa has over 500,000 followers, and since last year in May 2020, he has slowly returned to more and more streaming. While playing Among Us with other famous Twitch streamers such as Lilypicho, Valkyrae and more recently, he got banned mid-stream by Twitch, after doing absolutely nothing wrong.
Ryan Higa banned for "hateful conduct"
On 25th March 2021, Ryan Higa was playing Among Us with some of the OfflineTV crowd, while suddenly, his stream was cut short.
He told his fellow streamers he was banned for "hateful conduct" by Twitch and everyone was shocked at the development.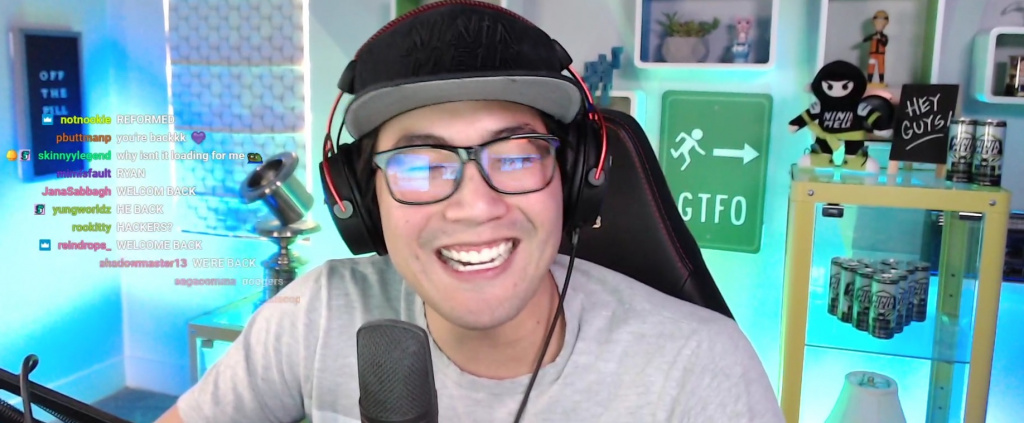 (Picture: Ryan Higa)
Ryan Higa explained to his fellow streamers: "My stream just ended and I went to go look for an email and that's what it says."
This caused the likes of Valkyrae and others to take to Twitter, calling on Twitch to unban Ryan Higa right away.
Twitch apologizes for Ryan Higa ban
For the most part, Twitch never gives an exact reason for a ban and doesn't normally unban people quickly. However, in the case of Ryan Higa's "hateful conduct" ban, Twitch made quick work of the situation.
Roughly 20 minutes after his ban, Twitch decided to unban Ryan Higa. This has to be some kind of record for the fastest Twitch unban in history, right?
Ryan Higa explains: "They sent us an apology guys. It was a wrongful banning. It was identified that it shouldn't have happened in the first place. They didn't say why, but they said it was a wrongful banning and they apologized to me, so that was nice of them.
"I still can't believe that could happen to just any Twitch streamer though. Would it still happen if I was partnered? Would it happen to the partners too? I don't know."
This incident, although sorted out quickly by Twitch, is a bit concerning. What happens when smaller Twitch streamers get banned wrongfully and don't have the connections and big streamers backing them as Ryan Higa did?