Former Cloud9 Counter-Strike (CS:GO) pro and Twitch streamer, Michael "Shroud" Grzesiek, recently claimed that Valorant was easier than CS:GO because of how "simple yet so elegant" the game is in enabling players to be effective in their roles.
This latest sentiment contradicts a previous claim by Shroud, in which he said that the games were "both challenging" and found it difficult to make an argument for either title. Despite having said this, it appears as though the Twitch star has finally made up his mind.
Shroud explains why Valorant is easier CS:GO
On 24th September, Shroud vocalized why he thought Valorant was superior to CS:GO on his Twitch stream before loading into a game with his Valorant team.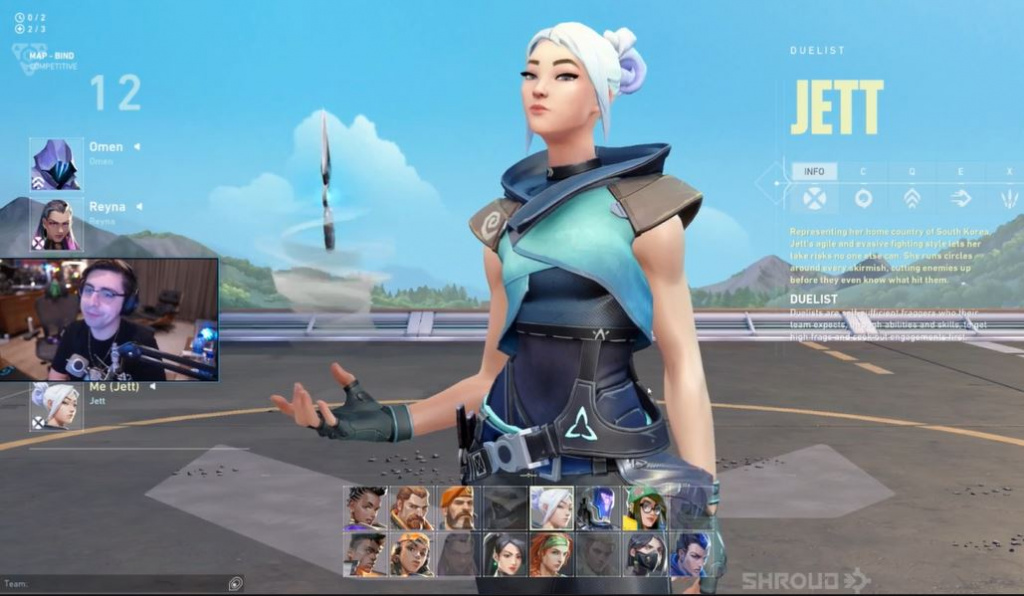 The former Counter-Strike pro explained his reasoning by saying: "God, I love how easy this f**king game is. Like, in CS, you've got to learn every single Flash, Smoke, Grenade and Molly lineup to be an effective player."
He continued to say how Valorant was more team-orientated, adding: "you're relying on your team to be the effective players in those roles and you're focussed more on your role." Shroud said that he loved that. "It's so simple. It's literally so simple yet so elegant," the Twitch star noted.
Shroud has had back-and-forth claims regarding the two games. Earlier this last year, he claimed that Valorant was easier because it had "super simple" visuals but later changed his mind, saying that he found both games equally challenging.
Now, the Twitch star has changed his mind once again, indicating that Valorant is the easier game. Either way, it doesn't really matter because Shroud seems quite happy streaming the game to his followers. To date, Shroud has streamed over 800 hours of Valorant since he started streaming the title in August last year.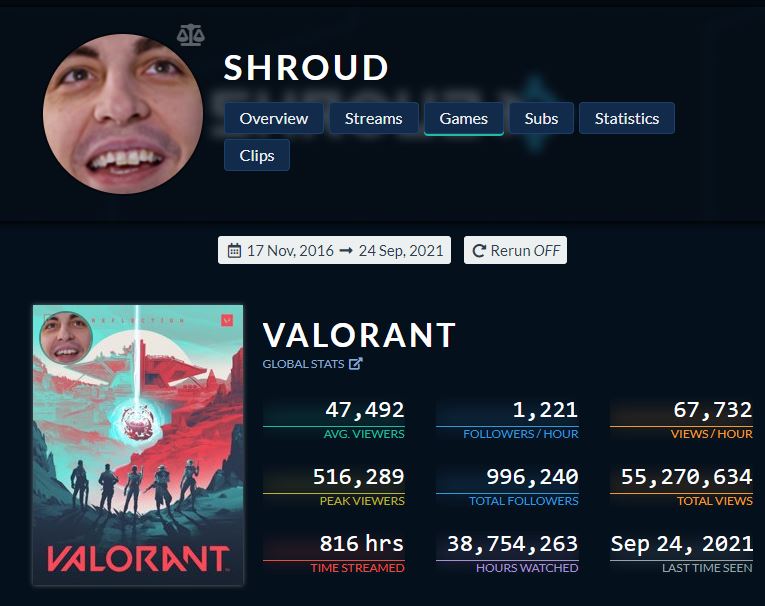 We don't think that there's any chance he's stopping anytime soon either. Do you agree with Shroud's current stance that Valorant is easier than CS:GO, or do you think he's wrong? Let us know what your thoughts are by connecting with us on Twitter.
Don't forget to check out our dedicated Twitch section for news, streamer antics, drama, and more.
Featured image courtesy of Twitch / Shroud.