On the 19th of June 2021, a Twitch streamer with the handle "msbandiit" had their Call of Duty: Warzone stream cut short, as three intruders (one of whom was armed) stormed into the room and proceeded to rob them live on stream. According to a local news report, the incident took place in Amberfield Valley Estate in Centurion, South Africa; and involved victims Sterna Lewis (msbandiit), Mario Engelbrecht, and their two sons (aged nine and twelve).
Msbandiit robbed live during family gaming evening
According to msbandiit's account, they were having a fun family gaming evening when the incident took place, however, this quickly escalated into a disastrous event, that has left all members of the family shaken and traumatized. The entire incident was caught on by msbandiit's webcam, which you can watch in the video below.
Warning: this video contains potentially sensitive content which may not be suitable for younger audiences. Viewer discretion is advised.
In the video, we can see three intruders enter, one of whom was unmasked and can be identified. It was later confirmed by msbandiit that one of the three intruders was carrying a firearm, citing: "one of [the intruders] grabbed my headset and I turned around only to face a man with a firearm. They told us to get down on the floor and remain calm."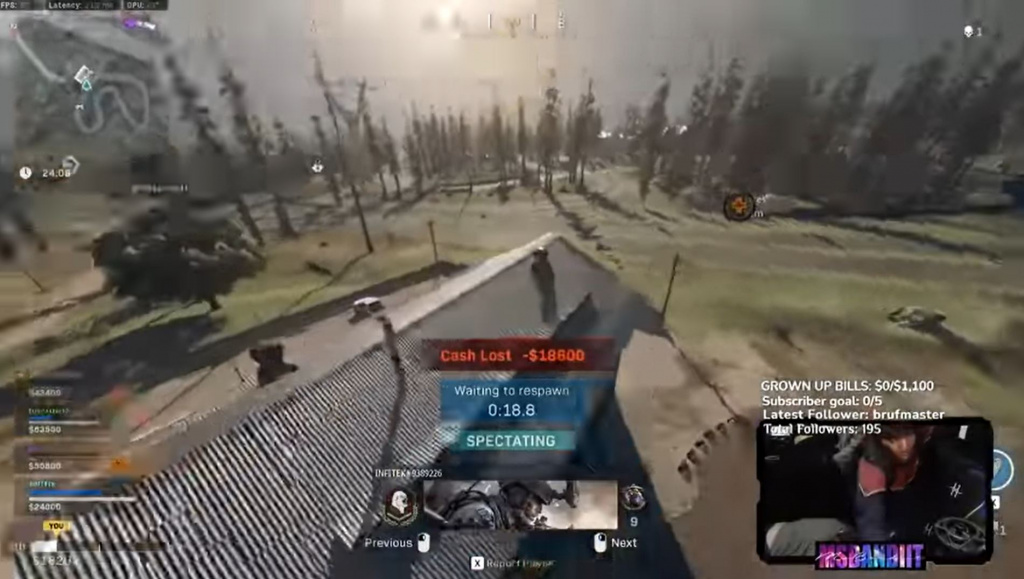 (Picture: Twitch / msbandiit)
Msbandiit further noted that one of the intruders kept guard over them, whilst the others ransacked the house. Upon bringing in their eldest son, the young boy said "what have you done", thinking that the intruders had murdered his parents. Msbandiit later indicated that the incident has left the familytraumatised. 
According to the local news report, the intruders proceeded to pack cellphones, televisions, laptops, and other electronic gear into the victim's car. Following an interruption by the estate security, the intruders subsequently fled the scene with only two watches, two phones, and car keys. It was later confirmed that the phones and car keys were recovered in a field nearby the estate.
Fortunately, nobody was physically hurt, despite the victims fearing for their lives throughout the ordeal. Msbandiit later said, "when they covered my husband's face, I thought they were going to shoot him." 
Sadly, these incidents are not few and far between, with over 91,000 property-related crimes and over 93,000 serious crimes having been reported in South Africa during Q1 2021 alone. According to recent South African crime stats, robberies at residential premises having increased by 7.6% between Q4 2020 and Q1 2021. We are at least glad that nobody was hurt and that the majority of their belongings were recovered.
The incident is currently being investigated by the local authorities and anyone with additional information can get in touch. No arrests have been made at the time of writing.
Do you want more news and updates about your favourite Twitch streamers? Well, you're in luck because we have an entire section on the GINX website, which is available right here.