In case it wasn't obvious from the title, popular Pokétuber "JubileeBlais", just received the ban hammer from Twitch for promoting a link to her OnlyFans on her channel. Whoops! Perhaps she missed the memo of using bio links for these sorts of things.
Although her Twitch profile is marked for "mature audiences", if she read Twitch's Terms of Services, she would know that Twitch does not condone the promotion of sexual content to subscribers or viewers. Perhaps she should take some pointers from fellow Twitch streamer, IndieFoxx.
How long is JubileeBlais banned?
Since this is only her first ban from the streaming platform, she likely won't be away for long. In a Tweet, JubileeBlais confirmed that "the ban is 3 days".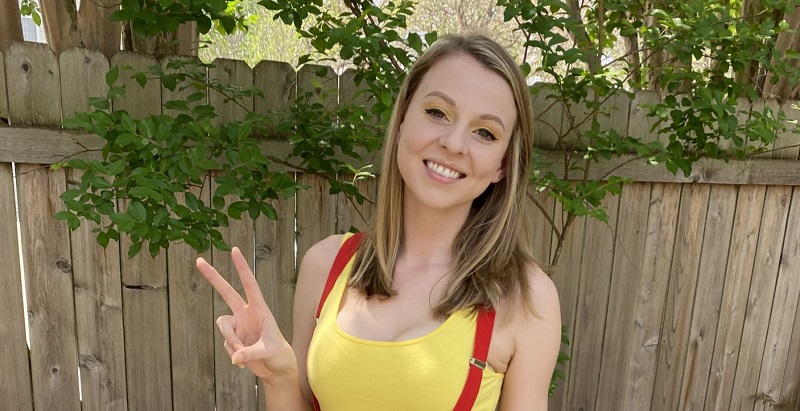 (Picture: JubileeBlais / Twitter)
Despite the lack of mature content on her OnlyFans page right now, the ban is sensible given the ease of accessibility to mature content by other users on the site.
the ban is 3 days

— JubileeBlais (@JubileeBlais) June 9, 2021
In the meantime, she'll be streaming her content on her OnlyFans. For obvious reasons, we won't be linking to her temporary streaming platform at this time. Fans can also still access her content on her YouTube.
Where will she stream in the interim?
In a previous Tweet, the streamer claimed that "there's not going to be any nudity [on her OnlyFans] right now", adding "but I'll still post some sexy selfies till I figure it out idk".


(Picture: JubileeBlais / Twitter)
It would, therefore, seem that she may have mature content planned for the future. 
She also hinted at more live streams in the future, in a post on her OnlyFans.

(Picture: OnlyFans / JubileeBlais)
Although, we can't say for sure whether it will be the same Pokémon adventures we're familiar with.
Do you want more Twitch news and updates? Well, you're in luck because we have an entire section on the GINX website, which is available right here.