After a few years out of the game, Twitch streamer Summit1g is back on the DayZ train. As the zombie-fuelled survival game rises in popularity once again, Summit saw a perfect opportunity to return to DayZ and has enjoyed a significant amount of time streaming the experience.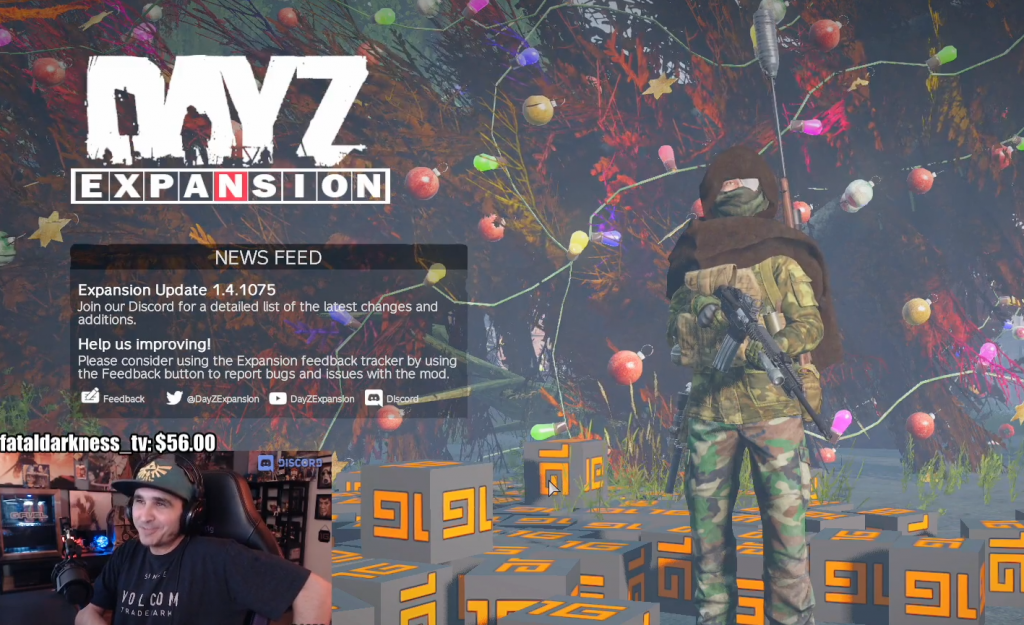 (Picture: Summit1g)
However, the streamer has certainly made his opinions on the game known, in particular focusing on the abundance of trees found in the open-world environments, which he has found particularly annoying.
DayZ needs to remove 50% of their trees and 80% of the Christmas trees. Never had worse forest battles or tracking ppl in any game.

— summit1g (@summit1g) September 6, 2020
On 6th September, Summit ranted to his fans on Twitter, suggesting that developers remove 50% of the trees in the game, as well as 80% of the Christmas trees. This comment certainly attracted some attention, and one modder took it upon themselves to play a prank on the unsuspecting streamer.
Just as Summit1g was set to take a break from streaming, his DayZ character was hit by an onslaught of cubes sporting Summit's 1G logo, as well as several large Christmas trees. Remarkably, as this event occurs, the streamer leaves his setup without spotting the event whatsoever.
Decided to take a 10 minute break. Right as I did, this happened. DayZ is TROLLIN me about my Xmas tree rant. pic.twitter.com/RxEkJMXj9Q

— summit1g (@summit1g) September 9, 2020
Later, Summit reacted to the footage clipped by his viewers, claiming that DayZ is trolling him based on his earlier rant. Although some believed the game's developers to be behind the prank, the streamer instead suggested that one of his server modders is a more likely candidate.
One thing is for certain though, Summit will have to think twice about making any more comments on the game unless he wants to be hit by a lot more items. Perhaps he could use this to his advantage and rant about healing equipment or top-tier guns.