For months, developer 343 Industries have denied claims of the inclusion of a battle royale mode for Halo Infinite despite many calling for one. Whether the developer chooses to have a change of heart and finally bring a battle royale to the Halo franchise, it will continue to create many discussions online.
Over the last couple of months, many streamers, including Jack "CouRage" Dunlop, Nick "NICKMERCS" Kolcheff and Guy "Dr Disrepect" Beahm, have voiced their opinions for a Halo Infinite battle royale mode, with the latter suggesting he has inside information on that possibility. Enter Timothy "TimTheTatman" Betar, who had shared his beliefs as to why Halo Infinite could benefit from a battle royale mode.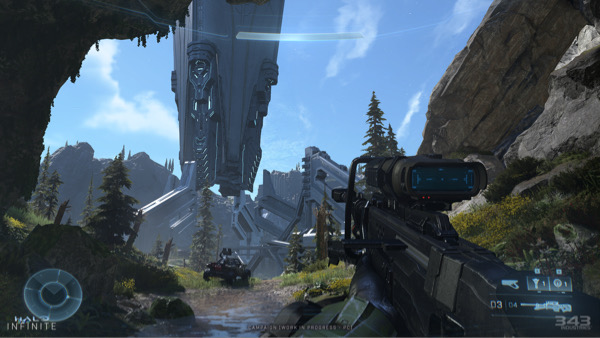 TimTheTatman: "Halo has the perfect framework"
Recently, TimTheTatman finally joined the conversation as to whether or not 343 Industries should join the growing competition in the battle royale genre. The streamer, who is a supporter of the genre and is widely known for his Call of Duty: Warzone streams, explained why Halo and battle royale are a good fit.
"I know Halo Infinite and having a battle royale is a huge debate, but my bottom line is this…" the streamer tweeted. "Halo has the perfect framework for an incredible battle royale, and as someone who loves battle royales, it would be amazing to experience it."
I know halo infinite and having a BR is a huge debate but my bottom line is this…

Halo has the perfect framework for an INCREDIBLE BR… and as someone who loves BRs it would be amazing to experience it.

— timthetatman👑 (@timthetatman) September 24, 2021
The idea of Halo finally getting a battle royale mode would be a fantastic addition to an already competitive market. And if 343 Industries does decide to go ahead, this could spell a potential threat to Warzone.
Halo Infinite battle royale, nothing but rumours?!
There has been datamined information supporting this rumour as ResetEra user, DukeBlueBall revealed a clip from a Halo Infinite technical preview file that speculates the announcer saying "battle royale". The validity of this clip has yet to be confirmed by 343 Industries as well as Microsoft.
It also doesn't help that a
cryptic tweet
from the developer further sparked rumours of a battle royale mode coming to Halo. Regardless, TimTheTatman's response has certainly made diehard fans of the genre excited as it would make the next few months worth watching.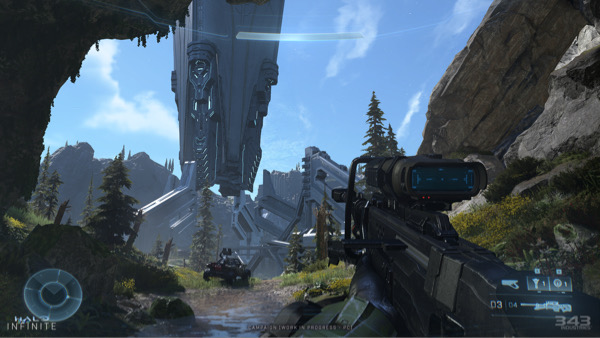 Halo Infinite's campaign and multiplayer is expected to launch on 8 December on Xbox One, Xbox Series X|S and PC.
For more on all things Halo, check out our dedicated section filled with news, guides, and more. 
Featured image courtesy of TimTheTatman.