Last month an anonymous hacker leaked a plethora of Twitch intellectual data in a massive 125GB data dump, revealing the earnings of streamers, Twitch source code, and more. Upon examining the contents of the leaked data, the Turkish online community detected irregular payments among certain small Twitch streamers and some Valorant pros, who were believed to be cooperating with a group of scammers.
Over 2400 Turkish streamers were allegedly complicit in the money-laundering scheme, who, in cooperation with the scammers, had laundered a total of $9,883,000 over two years. Hackers would purchase Twitch Bits using stolen credit cards in the scam and donate the Bits to the streamers' channels. The streamers would then refund the money to the hacker's nominated bank accounts, keeping 20% of the initial donation, and effectively launder the money for the hacker.
Turkish streamers allegedly laundered $10M 
According to a Turkish news source, the streamers and esports players involved with the money-laundering fraud were unaware of the illegality of the operation, claiming that they thought it was how the system typically worked.
One Turkish streamer, Grimnax, revealed how a hacker approached him on Discord for his complicity in the scam. In the screenshot, a hacker named "Sinan" offered Grimnax a 20% share of the Bit income if he agreed to refund the rest of the donated money.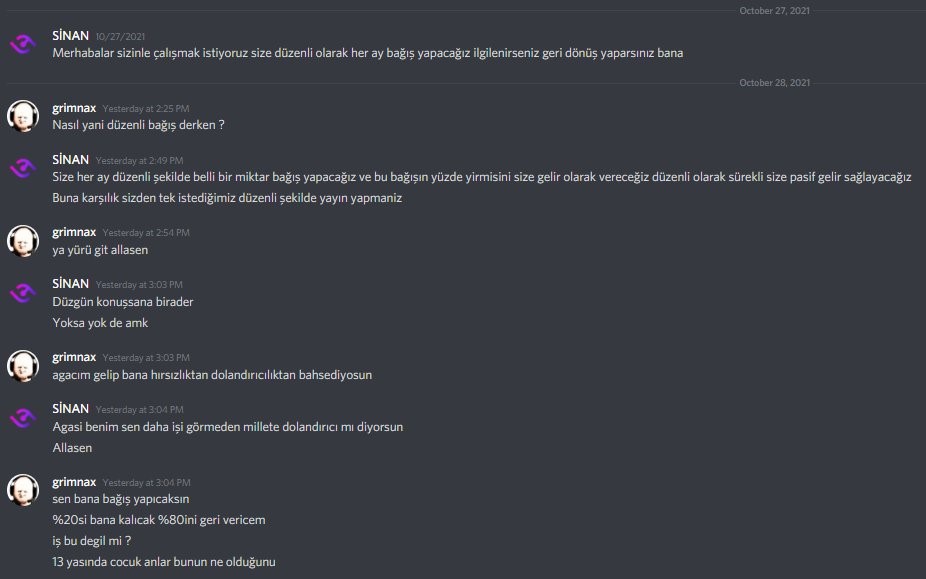 Many members of the Turkish online community have since started the #temizTwitch (translated to "Clean Twitch") campaign in protest against the scam and to pressure Twitch and the authorities to take action against the criminals.
According to news sources in Turkey, Twitch assured the community that they would not hesitate to take decisive action against users infringing on their policies. A Twitch spokesperson noted that the Amazon-owned company had taken decisive action against at least 150 streamers regarding their abuse of its monetisation tools.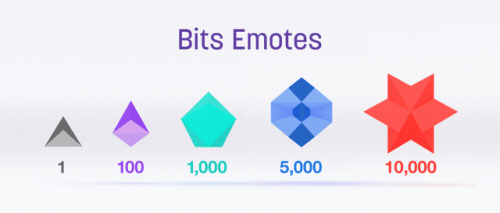 "We take efforts to combat and prevent financial fraud on Twitch on a regular basis, and, in September alone, we took action against more than 150 partners in Turkey for abuse of our monetisation tools," they said.
Twitch has also confirmed that they are actively working with victims of the hack. One victim, Didem Akay, reached out to Twitch after having 10,000 Turkish Lira (or about $1000) stolen from their credit card.
Hello,

I don't have any subscriptions on Twitch. Today, a total of 10.000 TL has been deducted from my credit card as Twitch without my approval

This payment has been made without my consent and I request it to be investigated and refunded

Please contact

[email protected] pic.twitter.com/NRyeV5h7WH

— Didem Akay (@DidemAky7) October 30, 2021
While Twitch has confirmed that they are taking action, no arrests have been made. The Turkish authorities will likely initiate an official cybercrime investigation while cooperating with Twitch to bring the criminals to justice.
We will endeavour to update you regarding any further developments related to this story.
Don't forget to check out our dedicated Twitch section for news, streamer antics, drama, and more.
Featured image courtesy of Twitch & The Daily Swigger.