Twitch has a long history of hitting streamers with bans for various reasons; however, this latest ban certainly raises an eyebrow. The Amazon-owned streaming service recently hit League of Legends streamer Doaenel with an indefinite suspension for "using an inappropriate username."
Indeed, you might not recognise the problem at first; however, you can somewhat see the problem when you break down Doaenael's username phonetically.
While Twitch obviously does not have a sense of humour for the implicitly sexual username, it's arguable if the username was intentional or not. However, the streamer contends that he's used the same username for years now.
Why did Twitch permaban Doaenel?
According to a Twitter post on 3rd February, Twitch issued Doaenel a Community Guidelines strike against his account for using an inappropriate username in the channel profile, resulting in an indefinite suspension (or permaban).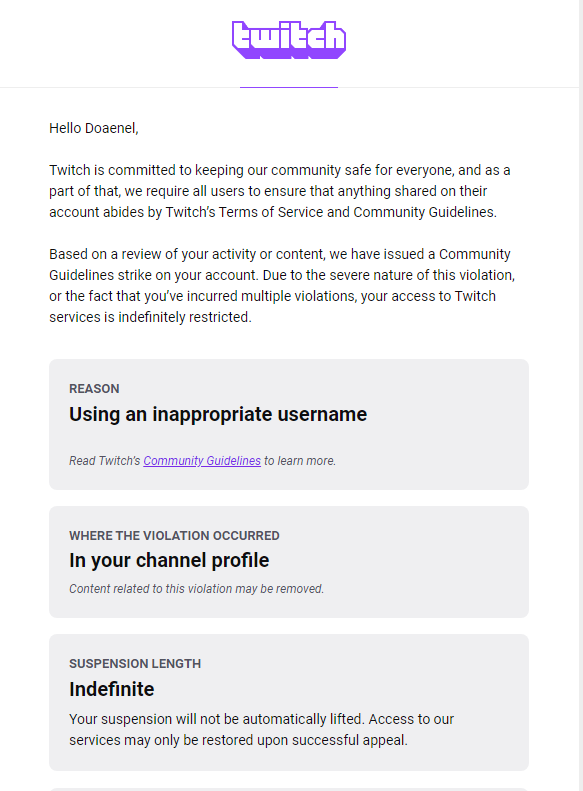 Twitch doesn't specifically indicate why the username is inappropriate, although Doaenel suspects it's because his username phonetically sounds like "do anal."
Admittedly, I am somewhat shocked (or perhaps I shouldn't be) that Twitch permabanned a streamer for a username that could be misconstrued. Yet, they only issue a 3-day suspension to a streamer who quite literally shaved his nuts during a live stream.
Naturally, the story exploded on Reddit, attracting a slew of hilarious but arguably valid comments. "Meanwhile, hot tubs and pool streaming still exists. Twitch is a f*cking joke," said one user. Indeed, considering the recent Justaminx "sexual" hot tub drama, I would agree.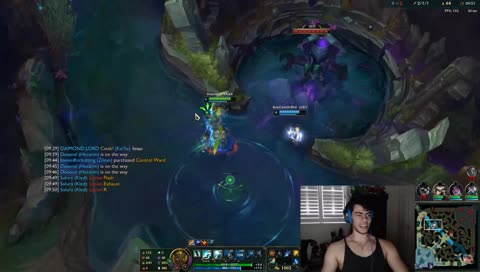 However, perhaps there is more to the permaban than just the inappropriate username.
According to a Reddit user, "Doaenel" is actually pronounced "Doe-uh-nell." However, the same user went further to explain that he "absolutely deserves to be perma [banned] from Twitch" over the "really messed up stuff he says (usually about women)."
A close friend of Doaenel, known by the name Karasmai on YouTube, recently came out to explain the origins of the streamer's name, noting that it's his "angel name." For those who don't know, an angel name is essentially the result of stringing together various parts of a person's first, middle and last name.
Karasmai noted that he's trying to get in touch with Twitch to reverse Doaenel's ban, claiming that it was his fault for the name in the first place.
At this time, Twitch has not issued a formal response to the matter. However, we will endeavour to update you regarding any further developments.
Featured image courtesy of Twitch / Doaenel.