Twitch has got some serious egg on their face after tweeting a video in support of the Black Lives Matter movement. There is one rather glaring problem though, the video features just three black people out of nine shown with Benjamin "DrLupo" Lupo being the most prominent voice in the whole piece.
In the one-minute video, only two black people are heard. A black man features at the start of the video during a clip from the stream of Twitch channel WOKE, the clip is from a Black Lives Matter protest, though it does not appear that the man himself is a streamer himself.
The only other black voice heard is Twitch streamer Nastasjia "Zombaekillz" Zinda, "Black people don't have the same right and we don't have the same power that people around us have here," she says.
BlissKai is also seen at the start of the video but DrLupo's narration is playing over her.
The video then shows various white streamers raising money for the movement, with DrLupo and Seán "jacksepticeye" William McLoughlin both making statements that inadvertently gets to the heart of what is wrong with this video:
"Even if you aren't able to raise money yourself you can utilize the platform your viewership has given you to increase the volume of those who aren't being heard right," says DrLupo without a hint of irony.
Jack then chimes in with, "we have so many people of colour and so many people in the Black community. We need to be there to fight for them." Quite.
Twitch then urges viewers to "Support Black Voices," clearly oblivious to the ridiculousness of the situation.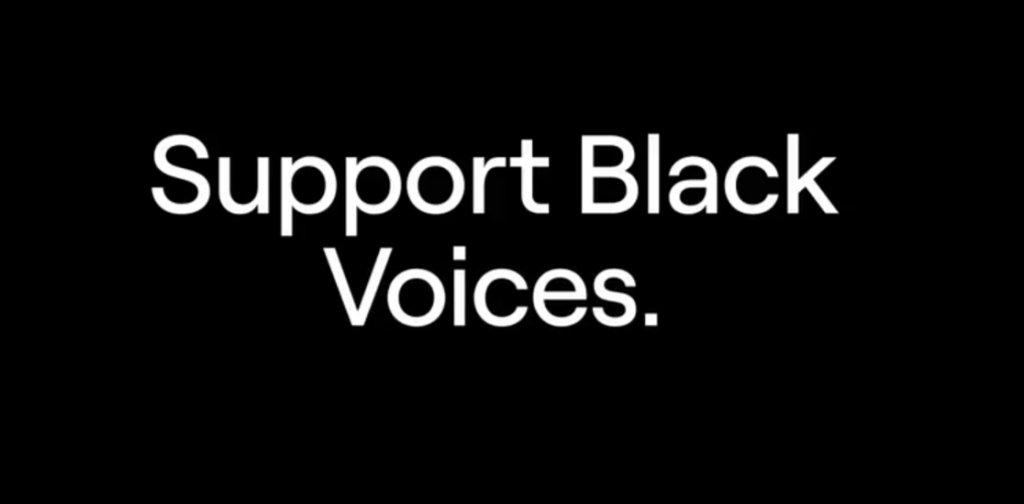 (Picture: Twitch)
The video gives off the same sort of vibes as when celebrities from film and TV recently got together to tell you they "take responsibility" for systemic racism, while clearly not realising they could do better to bring about [positive change with actions, rather than manufactured emotion with the requisite sombre music.
The backlash to Twitch's Black Lives Matter video was instant, Rod Breslau, a prominent esport journalist summed up many's thoughts with a tweet: "Twitch's idea of supporting black lives and highlighting black streamers is to make a video with lots of white people."
Twitch streamer Sairaspooks described the end product as "white foolishness".
Another user replied to the original tweet offering to do what Twitch clearly couldn't by suggesting black creators you could support.
One person who isn't unhappy with the video though is Zombaekillz who herself featured in it. She tweeted that she was "not mad" at Twitch as they had made efforts not to use the "same 5 black partners that hate being used as tools for diversity".
"Twitch dug around. It also celebrated the actual and very real allyship of some creators during this time. AND AND... white people listen to white people."