Being a public figure on the internet can lead to some undesirable encounters with strangers, but none more terrifying than seeing a man break into your home, a nightmare that Twitch streamer Tricia "Triciaisabirdy" Wang went through while she was broadcasting live on Twitch.
Wang, a chef trained at Le Cordon Bleu Tokyo that has gained a decent following on Twitch,  was, on 22nd February, in the middle of one of her cooking streams when suddenly a heated confrontation could be heard in the background, confusing viewers and Tricia herself.
It turns out a stranger had broken into Tricia's house, one she shares with fellow content creators and members of 404Haven Ian "Fareoh" Spurrier, Shannon Williams, and Violet, as well as 404's founder Henry Coxall.
"Had to end stream. A crazy person broke in to our house and tried to come at me. I am fine. The cops have been called and my roommates are standing in between him and I. Sorry for worrying everyone. This is actually insane though... I'm shaking still," Tricia stated via Twitter.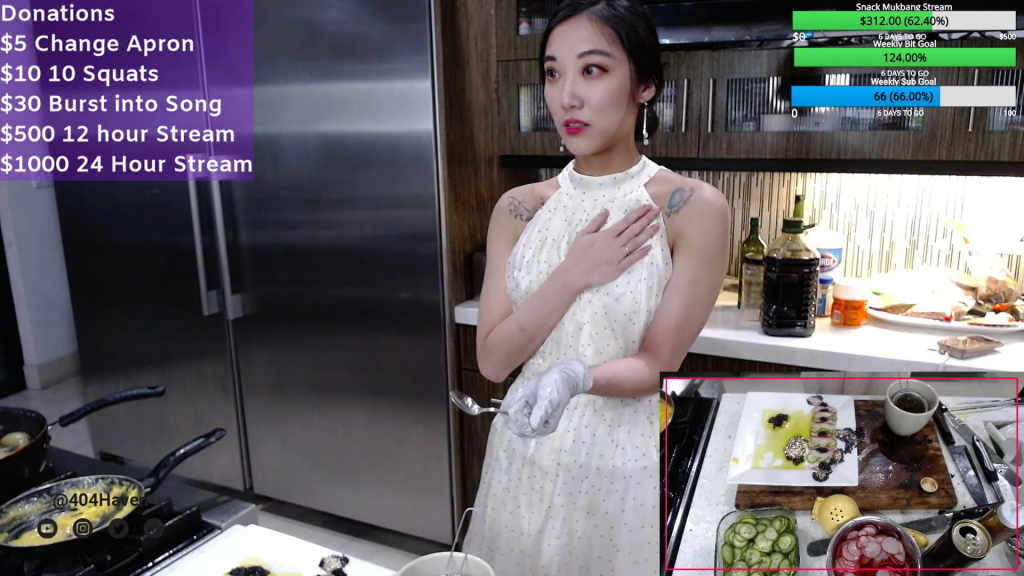 (Image: Triciaisabirdy)
Moments later, Wang would confirm said tweet as a fake statement that she put out to comfort the fans that tuned in during the incident, as she would later add that "tweeted out that I was safe to calm down my community. Yet people still are commenting that it was a cry for attention when I'm literally terrified/shaking."
The perpetrator, who allegedly found a way into the building via the garage was ultimately removed from the home by the cops. 404 members shared on Twitter videos of the intruder acting erratically, demanding to play board games, and even singing tunes from Disney's Mulan. 
So so thankful for my roommates coming upstairs to be there. @theFareoh@ArrumieShannon@henry_cuddles and @1205viOLet for holding up a wooden object. I felt honestly so much safer because of everyone. This guy was clearly off his rocker. pic.twitter.com/PuhaQsv6y8

— triciaisabirdy (@triciaisabirdy) February 23, 2021
Update: my guy is now singing Mulan, apparently he's here to save @triciaisabirdy from the huns 😂 pic.twitter.com/vwpRjjpWHV

— Fareoh (@theFareoh) February 23, 2021
As a situation that could've escalated quickly, we're glad no harm came of it to Tricia and the rest of the 404Haven members.