Following the substantial outcry from the Twitch community, the Amazon-owned streaming giant has finally issued a response to the contentious "gamba streaming" meta. In a response to an article published by WIRED, Twitch indicated that they would be looking more closely at the gambling streaming content on their platform.
This comes after several notable icons voiced their concerns regarding its surge in popularity, including Twitch streamers Pokimane, Asmongold and xQc. Among these concerns was the fact that certain adult themes were being permitted on a platform that is home to a predominantly younger and vulnerable audience.
Twitch to closely monitor gambling content
Twitch responded to WIRED by stating: "We strictly prohibit illegal content and activity on the service, and take action in all verified incidents of illegal gambling that are reported to us."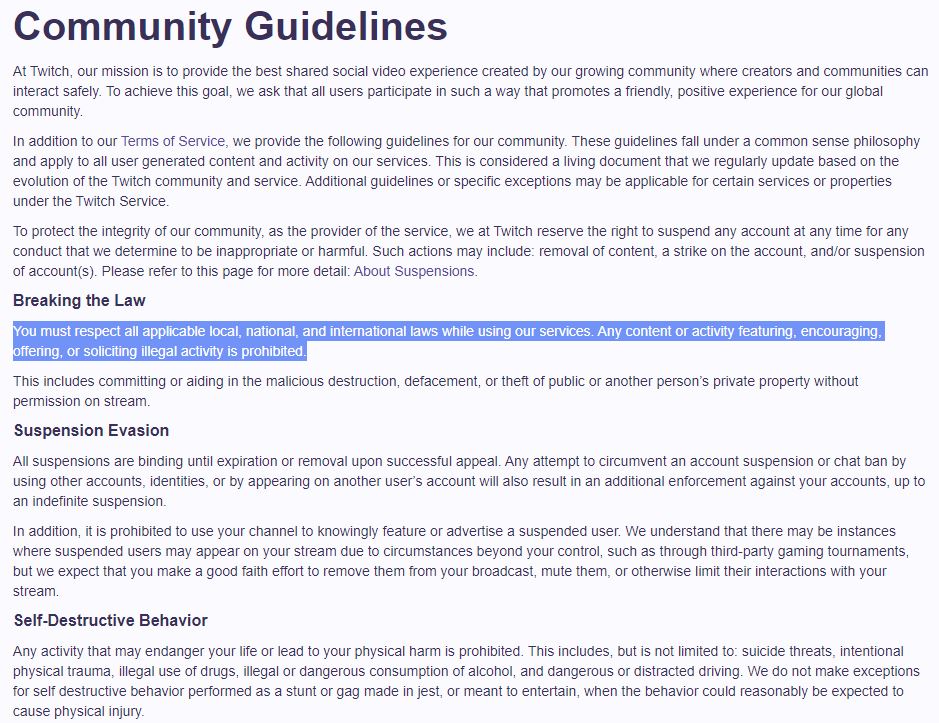 In their response, Twitch went on to clarify their Community Guidelines which reads that streamers "must respect all applicable local, national, and international laws while using [Twitch] services. Any content or activity featuring, encouraging, offering, or soliciting illegal activity is prohibited." 
Twitch further indicated that the intention of their community guidelines is to create a "safe, positive experience" for users on the streaming platform.
Although it does not appear that Twitch will outright ban gambling streams right now, they did indicate that they would be "closely monitoring gambling content" on the site.
Interestingly, the dedicated category for gambling streams ("Slots") was listed among the Top 20 most-watched categories on Twitch last month.
This follows after many notable streamers, including Tyler "Trainwrecks" Nikam and Felix "xQc" Lengyel essentially spurred the category's popularity on their respective channels. xQc did, however, eventually quit gamba streams altogether, citing that it was "trashy".
While this may not be the response that many critics were hoping for, it is at least a start. It is also concerning that the "Slots" category has gained such meteoric attention, particularly given that nearly a quarter of users on Twitch are minors.
This represents a massive problem that necessitates immediate action by Twitch to resolve.
Don't forget to check out our dedicated Twitch section for news, streamer antics, drama, and more.
Header image via Twitch.