On September 1st, several thousand Twitch streamers rallied behind the #ADayOffTwitch movement in protest against ongoing "hate raids" targeting marginalized streamers on the platform. The protest, which was led by streamers RekItRaven, LuciaEverBlack and ShineyPen, garnered tremendous support from the Twitch community and seemingly tanked Twitch viewership statistics yesterday.
Twitch viewership stats tank during #ADayOffTwitch boycott
While it's arguable whether any irreparable damage was done to the Amazon-owned streaming service, the #ADayOffTwitch protest was an apparent success. According to Twitch Tracker, peak concurrent viewers dropped from 4.45 million active viewers of the previous period to just 3.53 million active viewers during the protest on September 1st.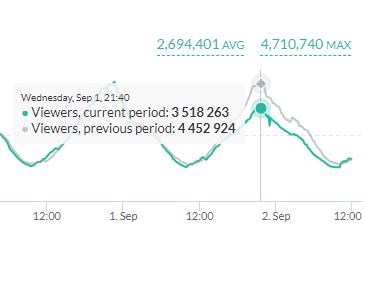 This translates to a decrease of nearly 1 million active users on the platform or a 23% difference between the two periods. This suggested that hundreds of thousands of Twitch users refrained from using the platform over the duration of the campaign.
Twitch streamer, Zach Bussey, tracked the efficacy of the protest in near real-time. Yesterday at about 5:51 PM BST, Bussey indicated that there were also "about 5000 fewer streamers live" and approximately "500,000 fewer viewers", compared to the previous week.
Very preliminary data on #ADayOffTwitch

But according to charts from @TwitchTracker_, there are *currently* about 5000 fewer streamers live right now than last week and ~500,000 fewer viewers. (That's a significant drop.)#TwitchNewspic.twitter.com/NvZfkkMea6

— Zach Bussey (@zachbussey) September 1, 2021
Nearing the end of the campaign, Bussey revealed that even more streamers had joined in on the protest. In a tweet, Buyssey showed that there were approximately 12,000 fewer streamers active during the campaign, compared to the same time the previous week, and about 13,000 fewer streamers compared to two weeks ago.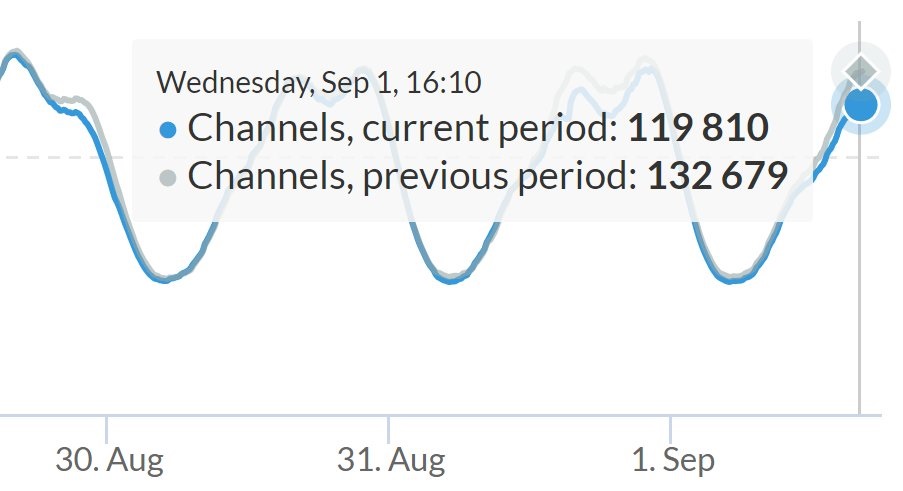 Indeed, these viewership stats could be confounded by TimTheTatman and DrLupo moving over to YouTube, and by Asmongold's hiatus from Twitch. It is, therefore, difficult to ascertain to what extent their absence from streaming affected the overall efficacy of the campaign.
Zach Bussey noted that he would "have better data tomorrow, thanks to SullyGnome", adding that the present preliminary data are still "really interesting" as it stands.
I'll have better data tomorrow thanks to @SullyGnome - but that's a really interesting preliminary piece of data as it stands.

— Zach Bussey (@zachbussey) September 1, 2021
We'll be sure to update this article once these confounders have been properly fleshed out by analysts.
Don't forget to check out our dedicated Twitch section for news, streamer antics, drama, and more.
Header image via Twitter: RekItRaven / Starecat.