Streaming platform Twitch never really gives a reason for banning a streamer, and there has been quite the debate over Hot Tub meta streams as well as sexually suggestive content on Twitch. In the latest ban controversy, Twitch partner SnaggyMo received his fourth ban from the platform. What makes this ban a bit controversial is that SnaggyMo covered his screen so viewers couldn't see what was going on (a bit of NSFW content) and has received a ban for this move.
Why was SnaggyMo banned from Twitch?
If you are wondering why SnaggyMo got banned from Twitch, well, the answer is a bit complicated. 
In a recent stream in the early hours of the morning on 10th May, SnaggyMo had an OnlyFans girl on stream (via Discord) who was smoking some vapes and shaking her behind, talking about her content.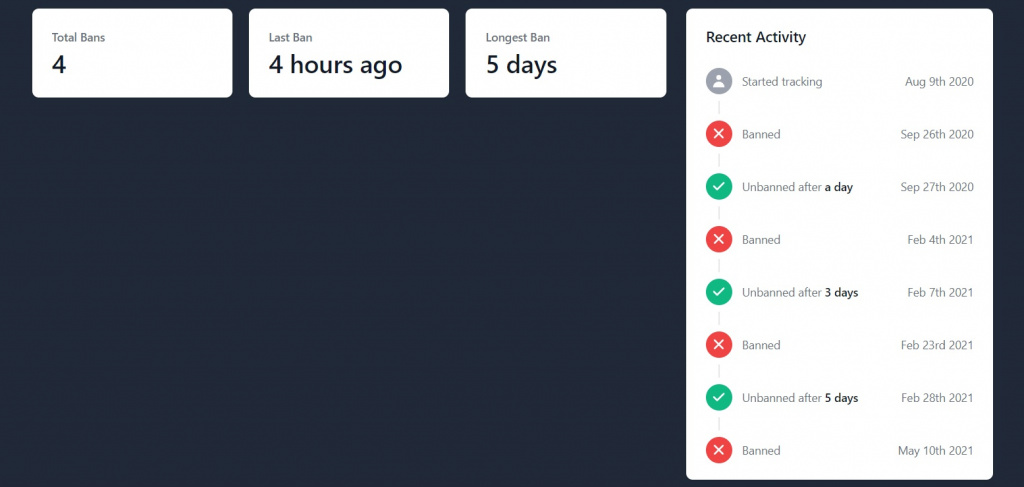 SnaggyMo's ban history (Picture: StreamerBans)
That sounds like a fair ban and against Twitch's sexual suggestive content policy, right? Well, the caveat here is that SnaggyMo covered his camera, leaving viewers just with a black screen.
According to his fans on Twitter, he didn't show any sexual content on stream, while others sit in a Hot Tub all day with very little clothing. However, he has still received a ban. 
Following SnaggyMo's ban, the Twitch partner simply said "Bye" on Twitter, with hundreds of fans coming out in support, and asking why he received his fourth ban. 
Fans are referencing Hot Tub streams still active on Twitch and calling it unfair that SnaggyMo was reportedly banned while not showing anything ban-worthy, as his screen was covered.
At the time of writing, it is unclear how long Twitch partner SnaggyMo's ban will last. Since this is his fourth ban, it could even be a permanent one. His last ban lasted five days and he was unbanned on 28th February 2021.