Twitch superstar Félix "xQc" Lengyel has just been handed his fourth Twitch ban over the last 14 months.
The controversial Twitch streamer hasn't been as problematic in 2021, as this is his first Twitch suspension this year, and the reason this time doesn't involve his usual antics.
Why is xQc banned on Twitch?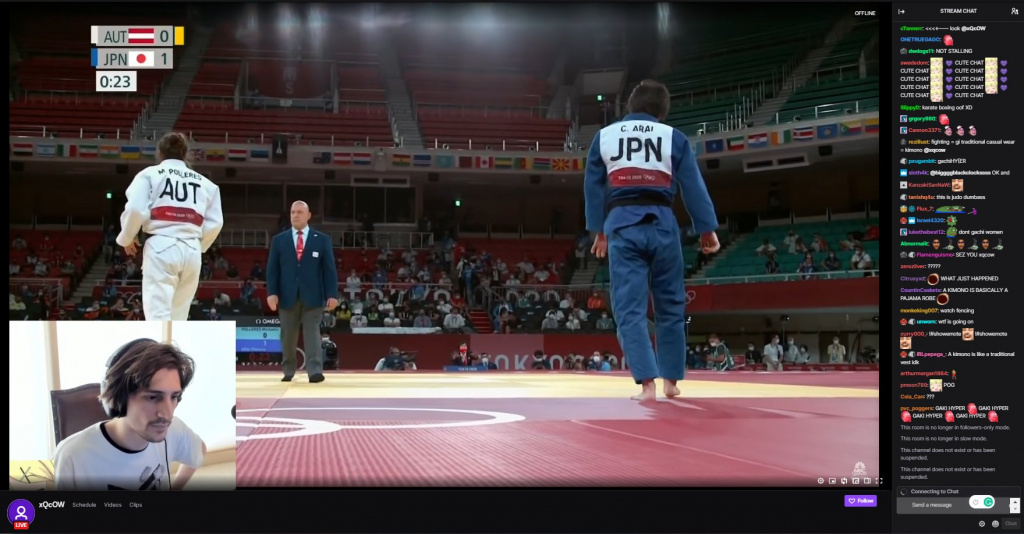 While we still don't have confirmation of a reason behind the ban, as Twitch policy is to not publically reveal details behind someone's suspension, the reason is almost certainly his decision to watch clips from the Olympic Games in Tokyo live during his stream.
The International Olympic Committee (IOC) has been very strict this year when it comes to protecting its content, especially when it comes to Twitch streamers, as they have already shown they will have zero tolerance for the unauthorized content from the Olympics on Twitch, even if is just near the Olympics venues.
The International Olympic Committee didn't hesitate to quickly send a live DMCA strike, as xQc was still watching clips from the Olympics on the stream at the moment his account was suspended.
I THINK I GOT MY CHANNEL LIVE-DMCA'd. I TOOK NECESSARY PRECAUTIONS AND THOUGHT IT WOULD BE FINE. REALLY DIDN'T EXPECT IT BUT I COUL'VE EASILY AVOIDED THIS. SORRY FOR EVERYONE INVOLVED INCLUDING THE VIEWERS. I'LL BE BETTER/SMARTER NEXT TIME AND FOLLOW GUIDELINES MORE STRICTLY

— xQc (@xQc) July 28, 2021
xQc explained the situation via Twitter, confirming that it was probably due to a copyright strike because he was watching the Olympics, but claims that he "took necessary precautions" and that he "didn't expect it".
At the moment we don't have information for how long xQc will remain suspended, but we will update the story with more details as soon as more information becomes available.
Don't forget to check out our dedicated Twitch section for news, streamer antics, drama, and more.