Everyone and their cat probably knows who Félix "xQc" Lengyel is due to his varied Twitch content, which made him the most-watched Twitch streamer of 2020. However, not everyone knows xQc was actually a professional Overwatch player.
Now that you know this, you might be wondering why xQc rarely, if ever, plays Overwatch on Twitch anymore.
xQc explains why he doesn't stream Overwatch
The Luminosity Gaming member can be a polarizing figure at times, for example, getting banned from Twitch for a week after a Fall Guys stream sniping incident, then turning it around and making a Fortnite kid's day.
He also used to be a top tier Overwatch player, and started off streaming Overwatch almost exclusively. For those who are unaware, xQc played in the Overwatch League as part of the inaugural season for Dallas Fuel. However, he was released due to controversy and suspensions.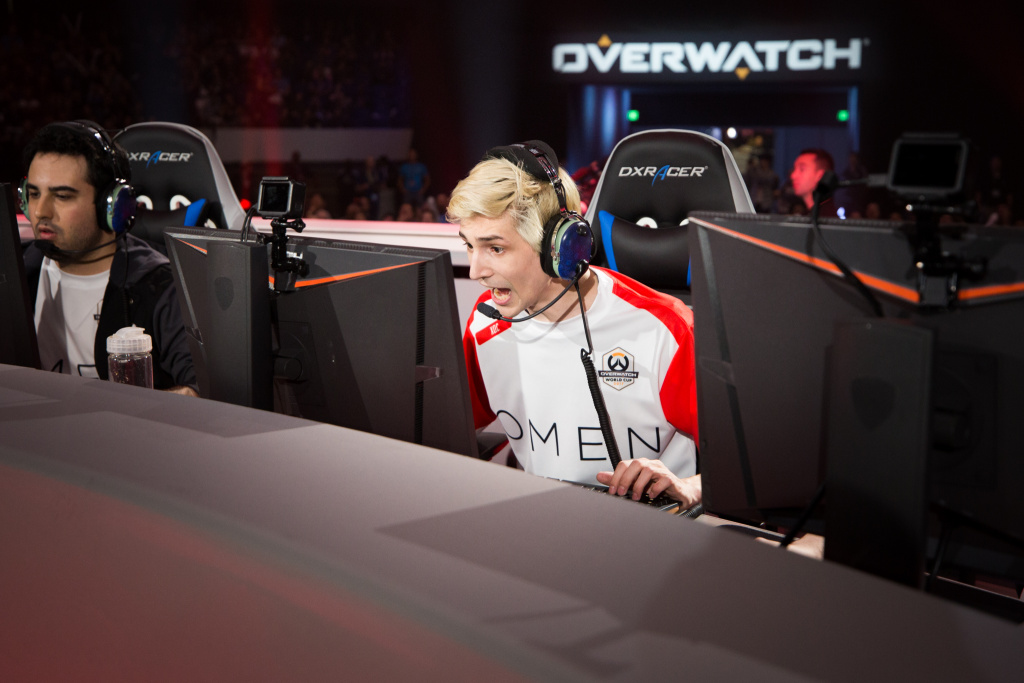 (Picture: Blizzard Entertainment)
xQc also played in the Overwatch World Cup for Team Canada in 2017, 2018 and 2019. However, leaving the professional scene isn't the reason he stopped playing Overwatch and streaming it on Twitch.
In a recent stream, xQc revealed the reason for not playing Overwatch on Twitch anymore: His followers.
xQc explains: "The problem that I have with the game is that it's almost like… when I stream the game, the stream becomes like a market place for attention. "Every game people come in on my team, and everybody just fishes for attention. On my team and the enemy team."
xQc continued by telling viewers he can't even play the game properly, and noting how it is "just not fun". He then poses the question: "Why bother playing a competitive game all-in when it's just not competitive?"
Taking xQc's current feelings about playing Overwatch on Twitch into consideration, we can't help but wonder if we will never see his iconic Winston plays again.