Former Overwatch pro, Luminosity Gaming member and famous streaming personality Félix "xQc" Lengyel is by far the most-watched Twitch streamer for his varied content in 2020. In fact, xQc's content was watched for a mind-blowing 150 million hours.
xQc most-watched Twitch streamer
xQc can be a polarizing figure at times, for example, getting banned from Twitch for a week after a Fall Guys stream sniping incident, or getting into a shouting match with a toxic Black Ops Cold War player.  
At other times, xQc can warm your heart, and provide some incredible moments to fans. One recent example is how xQc made a kid's day in Fortnite.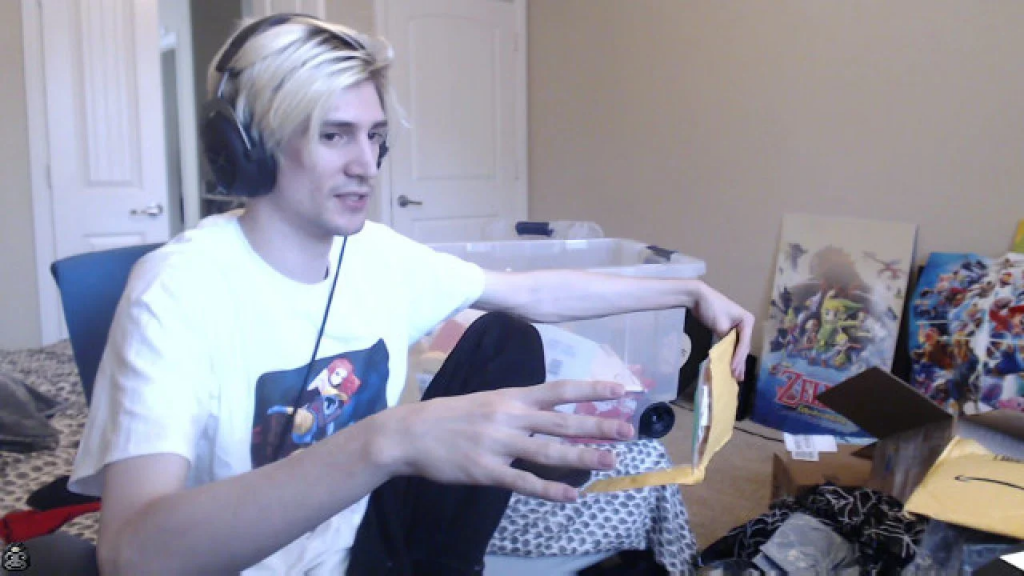 (Picture: xQc)
According to a report from StreamHatchet, which tracks a range of statistics for live streaming, xQc was the most-watched streamer in 2020.
xQc managed 148.9 million hours watched in total over the course of 2020. Nearly 20 million hours watched behind xQc is Gaules, followed by Summit1g, NOBRU and NICKMERCS.
Check out the top 10 most-watched streamers of 2020 according to StreamHatchet below.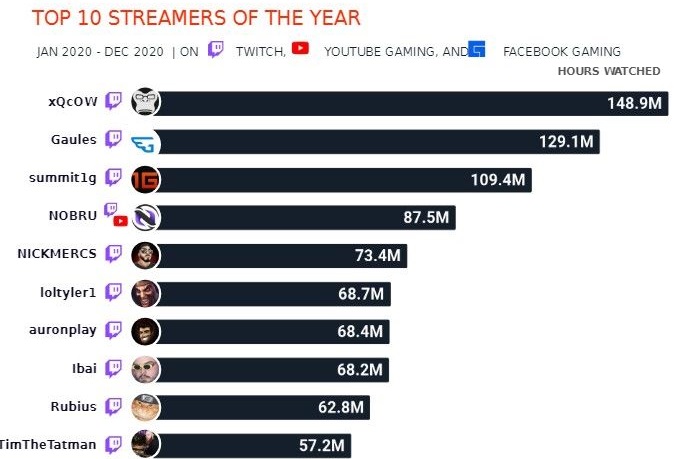 (Picture: StreamHatchet)
Twitch superstar Félix "xQc" Lengyel has seen a lot of success with his outrageous personality and thanks to his recent antics in Rust, we might see him reach even higher in 2021.
With a wide variety of gaming content for fans to enjoy, as well as a very committed streaming schedule, it is likely xQc will continue to dominate in 2021.
At the time of writing, xQc has 7.4 million Twitch subscribers. If you want to check out some of his content, head on over to his Twitch.tv channel, which we've embedded below.