The career of the Youtuber Steven "Boogie2988" Williams has been a path of ups and downs.
With around 4.3 million subscribers, he is still one of the most popular gaming youtube channels out there, but during the last couple of years, his reputation has been significantly damaged for various reasons, including racist comments, and his nonsensical and extremely inflammatory statements, like saying that he believes that white supremacists are more redeemable than people trolling him.
These are just some of his questionable moments, which resulted in a lot of his fans turning against him and actively hating him online. The shine of his once-beloved persona slowly started tarnishing.
Yet, some people are taking things to far and that can often lead to some very dangerous situations.
And that's exactly what happened this weekend.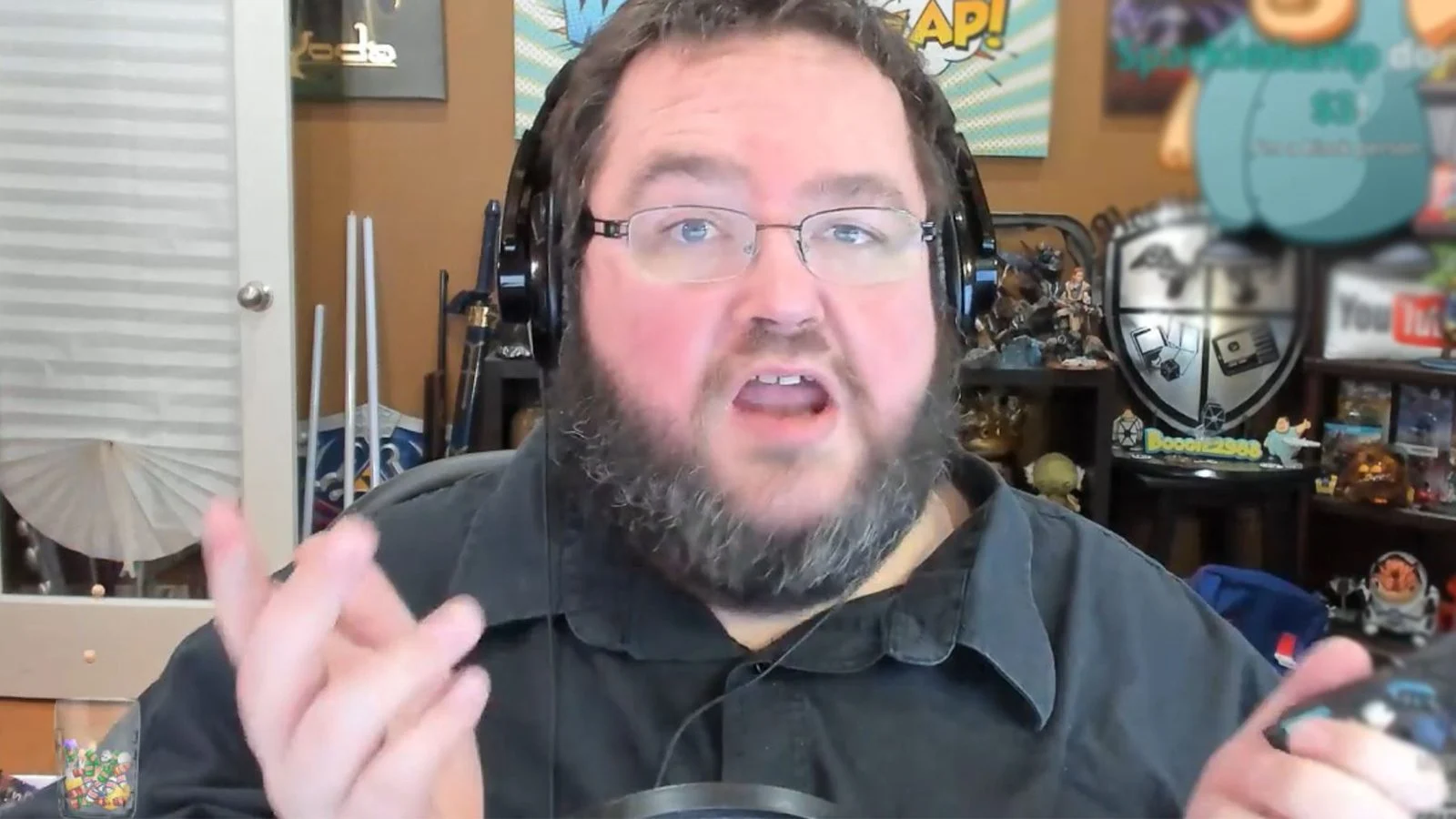 Boogie's popularity has been going downhill over the last couple of years (Picture: Boogie2988)
The grudge between Boogie2988 and the Youtuber known as Frank Hassle is reportedly going on for quite some time.
According to Boogie, Frank Hassle is harassing him for months, something he describes as "well planned" and organised with his fanbase.
Hassle is allegedly behind notorious and now-closed r/SamandTolki subreddit, which was basically a place for organised and planned harassment of YouTubers and other content creators, and  Boogie2988 was one of their favourite targets.
Tensions escalated during the unreleased interview hosted by another notorious Youtuber, Daniel "Keemstar" Keem.
They were both guests on Drama Alert and allegedly Hassle threatened to turn up at Boogie's house in Arkansas, and as a response Boogie said that he would kill Hassle if he does that, a statement he repeated "at least five times".
Prior to the incident, Hassle shared several images of him being in Fayetteville, the place where Boogie currently lives.
i'm in Fayetteville pussy @Boogie2988pic.twitter.com/KuAJbILRSe

— Frank Hassle (@FrankHassleYT) September 27, 2020
He eventually "kept his promise" and arrived in front of Boogie's house where he was knocking, yelling, taunting Boogie and demanding to see Boogie's gun.
On Monday evening Boogie uploaded a video where he talked about the incident and shared footage from his security camera with Hassle in front of his door
"The point of this video is to say that this type of harassment is very real. I know it's easy to pretend that I've lied to you about this stuff, that I'm pretending when it comes to this stuff," says Williams in the video.
"This is a very deranged person showing up at my house today with the intention of escalating things."
He says that Hassle was "very lucky" for Boogie being able to control himself and not to shoot him.
In the meantime, the picture of Boogie aiming a gun at Frank Hassle emerged. It was shared by Keemstart who apparently got it from Frank Hassle.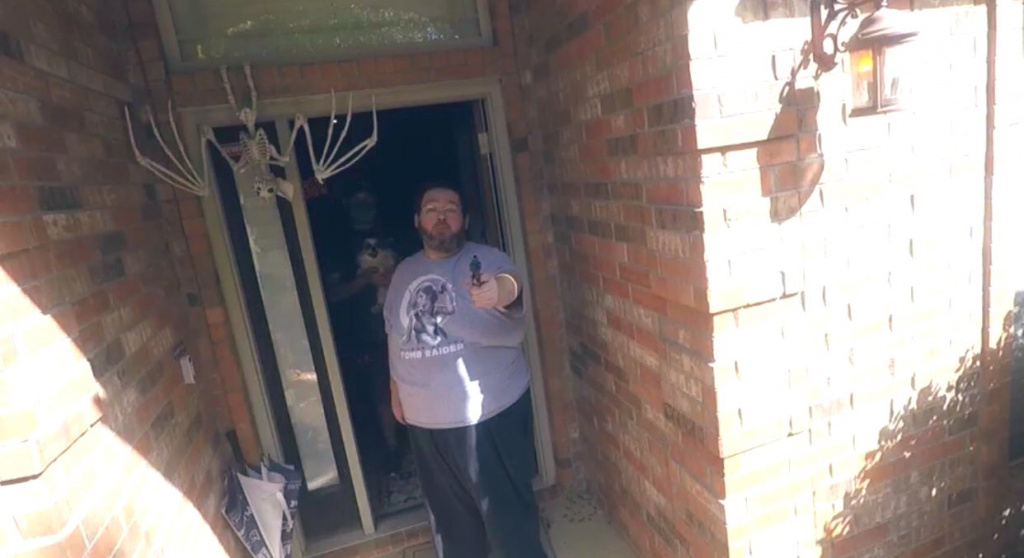 (Picture: Keemstar)
In the image, Williams can be seen pointing a gun at the person who is recording (reportedly Hassle), but the moment of firing a warning shot can not be seen.
Both Hassle and Boogie confirmed that "warning shot" did occur and the moment has been recorded on security camera, but it can not be shared for legal reasons.
"There's more footage than that, II can't show it to you because of Youtube's terms and services, but I have handed that footage over to the police, and now it's up to the police to decide what happens next," he says.
"I don't know if I'm going to get in trouble for firing a warning shot, I don't know if Frank is going to get in trouble, I don't know how this is going to play out."
As more details emerge about the incident, GINX Esports will update this article.