Internet superstar MrBeast is known for his extravagant YouTube projects for years now and yet somehow he still manages to surprise even his hardcore fans with new and crazy ideas which involve insane amounts of money. 
Each of his new videos includes something never-before-seen and original, usually has some kind of competition and even more often it supports charity organisations.
He doesn't post videos often because they do take time to be prepared and they have an insane production quality, but when they are finally ready, they are the thing everyone is talking about for weeks.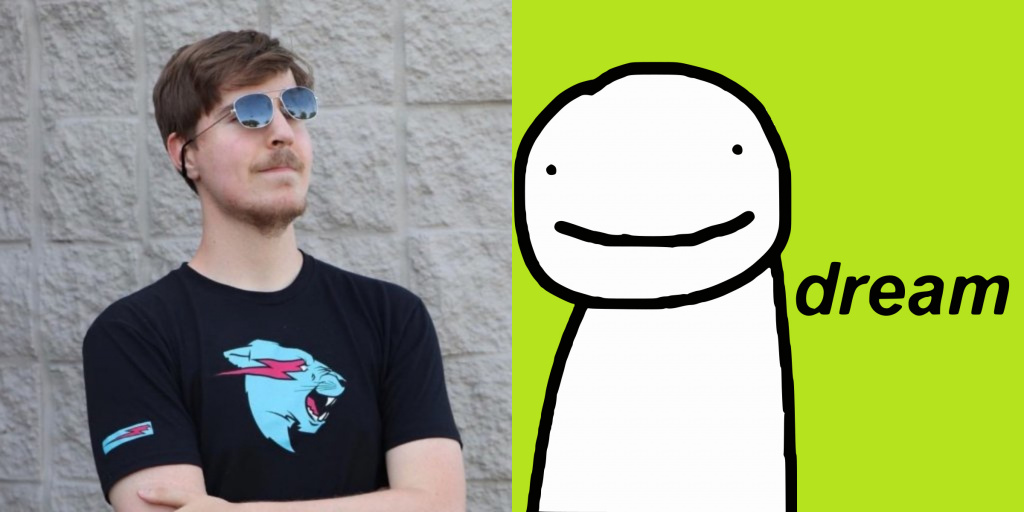 (Picture: MrBeast / Dream)
That's why everyone gets excited when MrBeast starts teasing his new projects, and this time around, he is preparing something really huge, which includes a collaboration with Minecraft speedrunner Dream, another YouTube star.
When there is a collaboration of this calibre, it is bound to be something epic and unforgettable, but what is it? 
MrBeast and Dream huge collaboration: What is it about? 
On 14th April, MrBeast tweeted out a mysterious message addressed to Dream.
"Dream I don't think people are ready for what we're dropping later this month," reads his cryptic message.
Apparently, there is some kind of collaboration in the making between the YouTube philanthropist and the Minecraft speedrunner.
But aside from this puzzling Tweet, currently, there's not much else to be found about this event.
We do know that MrBeast likes to play Minecraft as well and he often plays on the famous DreamSMP Minecraft server. So it might be something related to Minecraft?
If it is something about Minecraft, that would not be the first time that MrBeast is doing a Minecraft event, as in December of 2020 he held a $100,000 Minecraft challenge.
Whatever it is, for now, we can only speculate as there's not much other info about it, but it definitely might be one of those "stupidly expensive" videos he is planning to make this year.