Brandon "Bashurverse" Ashur, commonly known as "ToastyTime", was a popular Minecraft YouTuber and Twitch streamer, with a combined following of over 1.5 million fans across both platforms.
It was recently revealed by family members that the late YouTube star had died on the 13th of September, after an extended battle with COVID-19 and pneumonia. Bashurverse was beloved for his eccentric energy and for his Minecraft content. His passing leaves his followers shattered and grieving amid the tragic news.
Minecraft YouTuber Bashurverse passes away from COVID-19
The news of Bashurverse's passing was announced by his sister, Anesa Ashur, via Facebook on the 14th of September. Heartbroken and shattered, Anesa wrote: "My brother fought COVID and unfortunately lost the battle. he has moved so many people through streaming."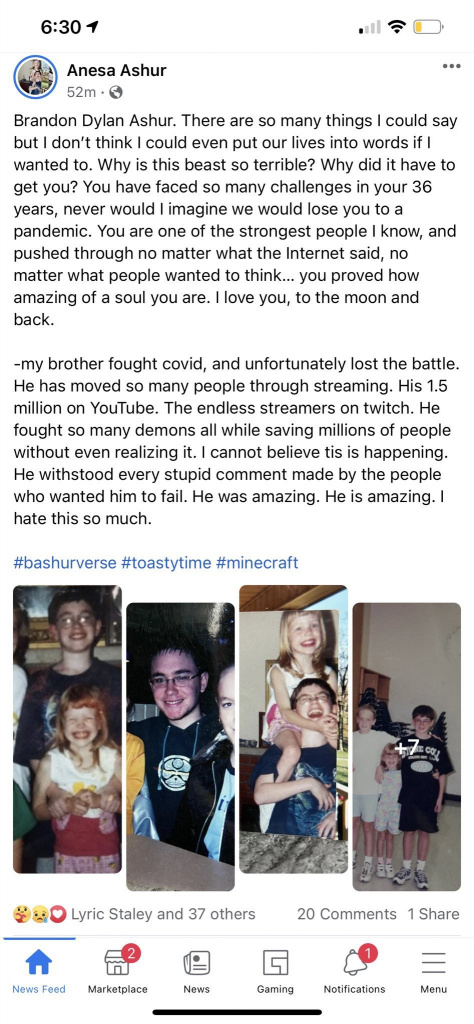 Anesa added that Bashurverse "fought so many demons, all while saving millions of people without even realizing it" before attaching several pictures of a young Bashurverse in the post.
"You are one of the strongest people I know and pushed through no matter what the Internet said, no matter what people wanted to think, you proved how amazing a soul you are. I love you to the moon and back," Anesa said.
Bashurverse was admitted to the hospital on the 14th of August after revealing that he contracted the virus from his father, on Twitter. The following day, the late YouTube star said that he had "COVID and pneumonia at the same time" and was later moved to the intensive care unit (ICU) on the 17th of August.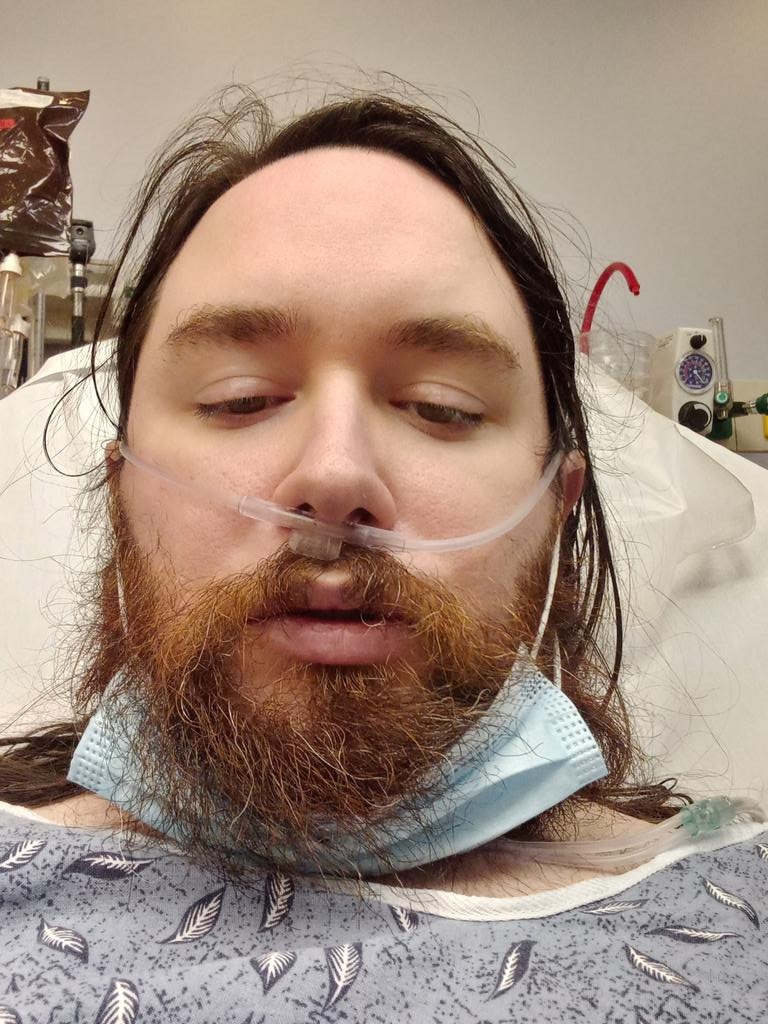 Bashurverse continued to update his fans over Twitter and was revealed to be experiencing increasing difficulty in breathing. "So many machines hooked up to me, [I] would should you the three IVs but it's gross. It's hard to breathe," the late YouTuber tweeted.
Still in the ICU on oxygen, its hell, please get your vaccine you don't want this. Not going to lie I was very close to death, now I'm slowly fighting back

— Toasty (@ToastyTime) August 23, 2021
Bashurverse remained in the ICU for several days and implored his fans to get vaccinated. "You don't want this. not going to lie, I was very close to death, now I'm slowly fighting back," he said after beginning to feel a bit better.
On the 26th of August, Bashurverse thanked his fans for "all the love and support." "You guys are helping me fight this more than you know," he said. Sadly, this would be one of the last times fans would hear from Bashurverse as he later passed away.
Thank you for all the love and support, you guys are helping me fight this more than you know.

— Toasty (@ToastyTime) August 25, 2021
Bashurverse will forever be remembered for his Minecraft series, "The Legend of the Hobo" and his "BashDoesThings" vlog on YouTube. He also had a rapid-growing following on Twitch under the alias "ToastyTime," after joining the platform following an extended hiatus from the social media spotlight.
We extend our condolences to Bashurverse's family during this incredibly difficult time and remember him for his eccentric energy and shared passion for gaming.
Don't forget to check out our dedicated YouTube section for news, streamer antics, drama, and more.
Header image via YouTube / ToastyTime.